Youths should not Despise their Little Beginning - Oluwatoyin Abeleje (Yeyeoge) Mrs Oluwatoyin Abeleje (aka) Yeyeoge is a successful entrepr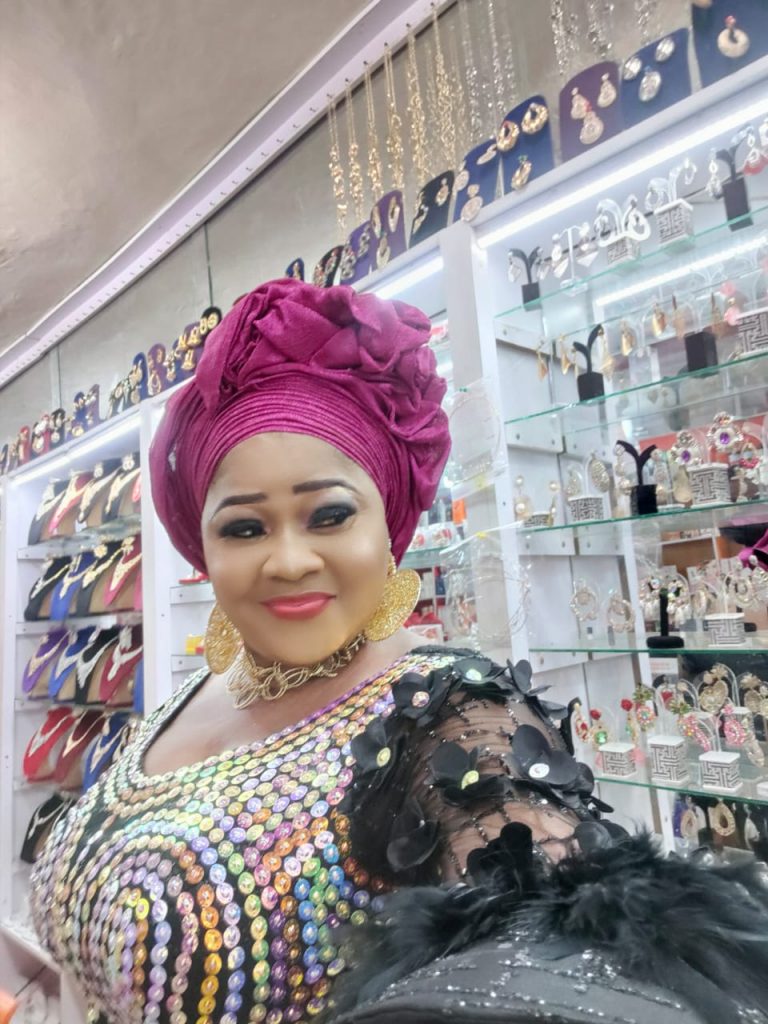 Youths should not Despise their Little Beginning – Oluwatoyin Abeleje (Yeyeoge)
Mrs Oluwatoyin Abeleje (aka) Yeyeoge is a successful entrepreneur, she shares the story of her ride to success, stating the hurdles she crossed on her rise to stardom. In this interview with Chronicle Crew , the Business Woman sheds more light on her upbringing and how she ventured into business.
Can you tell us more about yourself?
My name is Mrs Oluwatoyin Abeleje (aka)Yeyeoge , even though i wasn't installed as yeye oge but the civil servants in Ekiti whom I give soft loans to decided to be calling me that name. I was born in Ado Ekiti, to the family of Adebolu in Oke Isa. My mother is from the family of Oloti in Ogbon Oba. I am married to the family of Abeleje in Aisegba, with three Children. I attended L.A Primary School Ado Ekiti, from there I moved to Baptist Comprehensive High School, and later proceeded to University of Ado Ekiti for my first degree in Banking and Finance. After that, I did my National Youth Service Corps (NYSC) in Abia State, and later came back to Ado Ekiti to start a business.
Before you established your Micro Finance Business, what where you doing?
After my youth service, I started selling Okirika clothes. I will go to cotonu to bring the clothes, from there i opened a shop opposite the palace in Ekiti where I sell different type of jewelries, I later started collecting daily contribution which eventually led to setting up a micro finance business in Ado Ekiti, Owo Oluwa Finance Home and Best Way Model Divine Link Finance Home and to the glory of God today, I have three branches where we give out loans to both civil servants and traders which also serve as source of job opportunity to the youths who are unemployed.
So you are telling us that you've never went job hunting?
No, not at all, I have never looked for job in my entire life.
Can you tell us how you came about your micro finance business?
Well, I started from the daily contribution as have earlier said, although I can't really say how I got to this position I am today because it looks like a miracle. When I started collecting the daily contribution, I later thought it was wise to be giving civil servants loan in Ekiti State. So, from there I went to the Office of Ekiti State Accountant General during the regime of Governor Ayodele Fayose, so I told them I wanted to be on the payroll of Ekiti State, so that I will be able to be giving the civil servants loan and that the money will be refunded from the source. My wish was granted and here we are today. The reason for doing this is that I felt like if you are being born in a town and you also own a business in that town, you should let your people benefit from you. I didn't stop with the civil servants alone, I aslo extended it to the traders. If they need soft loan we will give them and they will pay back for six months. The civil servants will pay back for one year.
What are the procedures to be beneficiary for this loan?
If you are a civil servants, we will collect all your documents like your first appointment letter, and most especially your biometric and passport, and they will complete a form, and within 24 hours you will get the money. For those who are not civil servants, they will have to bring a civil servant as their guarantor incase they don't pay back the loan on stipulated time, the biometric of the guarantor will be used to get the money back.
Since you have started this business what are the challenges you have been facing?
Well I can't say I have faced any challenge so far. All those who have been collecting loans from us have been refunding it. Even during the Corona period, I thought it would be hard to get my money back but to my surprise they did pay back. They will even call me whenever the money was
How do you employ people here, because we are talking about money ?
Well, when it is time to employ people, they will first go for a month training in Ibadan, I have people who help in conducting the training. They will be put to test, and by the time they come back we will conduct another interview for them and we will employ those we need with their Guarantors who can be held responsible in case of anything. That's how we do it and God has been helping. As at today, I have more than fifty staffs who are working under me in the three branches. We have one of our branches in shelter view opposite mojere market along Adebayo. There is another one at Fajuyi town hall beside the palace, and the third one is opposite the Post Office in Ado Ekiti.
Have you ever been involved in politics?
No, I have never been involved in politics. Although, they have been coming but am not interested.
There is this saying that the best way to empower someone is when the person is in Government. What is your take about that?
Although it might be the best way, but at the same time, I might not be in Government but there is nothing I want to do in Government that I can't achieve, because I have people who are in position there. I can even say boldly that most of the people that give me money are not even in Government, neither are they politians, it has just been the mercy and grace of God.
In the next ten years what do you wish to have achieved?
Well I wish that this micro finance business will turn into a big commercial bank.I also pray that it will come to pass in Jesus name. And it will also be a source of inspiration for those who are just coming, not to despise their little beginning. This business is just three years and to the glory of God we have achieved a lot.