You can't rewrite the Bible, submission to husband is a compulsion Rev (Mrs) Oluwakemisola Akinwale Rev (Mrs.) Akinwale Oluwakemisola, th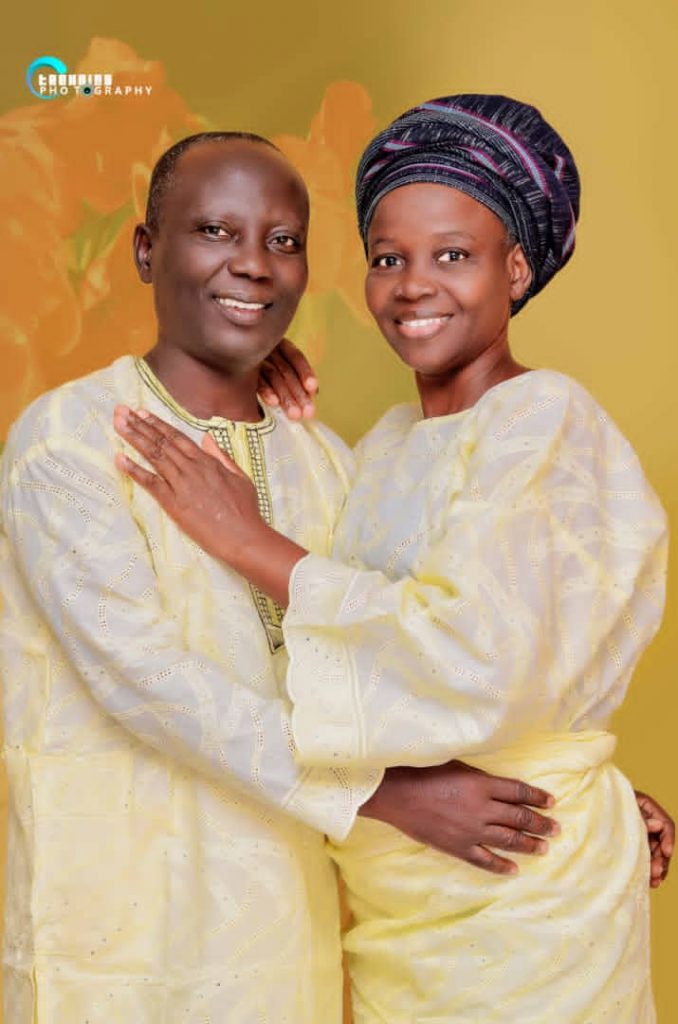 You can't rewrite the Bible, submission to husband is a compulsion
Rev (Mrs) Oluwakemisola Akinwale
Rev (Mrs.) Akinwale Oluwakemisola, the founder of Pillar House of Christ Church, Elemo communityAkure, Ondo State in an interview with the Chronicle Crew has emphasized the need for women to submit to their huband no matter the height they might attend in life even as she shared story of her ministerial journey and some expectations for the coming year 2021.
Can you lead us into your background ma?
I sincerely appreciate God for bringing me into this world through my father, Deacon Oluwafemi Esho and my late mother, MrsTaye Esho. I was born in the city of Akure at about fifty- one years ago. I attended St. Michaels Catholic Primary School in Akure before I proceeded to African Church Comprehensive High School, Alagbaka, Akure, for my Secondary School Education. But due to financial constraints as at that time, I was unable to proceed to the higher institution, so my parents got me a job at the civil service precisely at the water cooperation and I later learnt tailoring certified. At the long run, I went back to school and I got admission into the Polytechnic Owo, now Rufus Giwa Polytechnic Owo,where I studied General Administration.
How did you come about your ministerial assignment?
In everything, I always give thanks to God because looking back at my life, I would say that I wasn't qualified to handle ministry assignment but God in his infinite mercies singled me out. I was born into a family where my father and mothr didn't attend church as at that time because Sunday was for laundry and general cleaning in our house then. But all of a sudden, I started attending a church near the neigbhourhood. So, there was a day the pastor used what I was wearing to criticize me in his ministeration, I slapped him afterwards in the church, I was a tough lady. But the pastor didn't stop praying for me and on 26th of January 1996, I encountered God in a night vigil. My encounter with God was different from every other person, because my intention of going to the vigil that night was just to make jest of them and whatever they will be doing there. But after the vigil, around 2.30am when everbody had to sleep till dawn before going home the following morning, I saw a cane, there was no hand, but the cane kept on flogging me till 5.30am and left different degrees of bruises on my body.
So from there, I confessed all my sins because as I was being flogged, I was told to confess all my sins. From the church to my house, I encountered the holy spirit as I saw the light and immediaitely, I started speaking in tongues and for the next three days after the event, I couldn't eat as I was only communicating with the holy spirit. That singular encounter began something new in my life; I could no longer lie, I stopped fighting and fornicating. So from there, I started attending the Deeper Life Church and I was there for eleven years.
So, after my wedding, we got a transfer to Ondo city and we later came back to Akure. By the grace of God, in the year 2003, we started this ministry. Although God has been speaking to us before then to start the ministry, but I thought I did not have the capacity to start up a ministry. But on March 2nd 2003, we kick started the ministry at a building oopposite Alakunre Secondary school here in Akure after so many turbulent period, of which I even lost a child in the course because I wanted to refuse the call of God to Start the ministry.
We started the church with just ten benches and a wooden pulpit, and afterwards God began to intervene as the health of my children was stable and there was also financial stability. Indeed, God has been helping us.
Can you share some of the challenges you have faced in your ministerial journey?
There is a cliché that it is the lazy that does ministerial work, but that is totally false. You will not know that ministerial work is for the hardworking until you start it. One of the challenges of ministerial work is satanic attacks after you as a minster of God deliver people from the shackles of the devil, there is most times attack on you afterwards, but because we are in Christ and he has sent us to do these works, we have the assurance that he is well able to keep and defend us. There is also a financial aspect of it, there are times you have to give even when it is not convenient, I could remember a scenario when I was pregnant and what was left at home was just two cups of rice, I was planning to cook it as I was already boiling the water when a church member came knocking and said she and her family had no food to eat that night, I had no choice than to give her the rice and we remained without food. There were also some times that the church attendance will not be encouraging, but we can't give up the work because it is God himself that called us. But, I give all glory to God for he has been the one sustaining us amidst all the challenges.
What are your thoughts about those who are saying false prophecy and the false prophets themselves?
The bible says by their fruits we shall know them. There are so many false prophets in town and it is not written on the forehead whether a prophet or pastor is real or fake. And also, the prophets and pastors who are genuine and truly called by God are also much around, we still exist and God has been helping us. All I can say is that when you go to a church presided over by fake or false prophet, you will know by how they act and what they say. There is always a reward for everyone, both the fake and the real ones, even their followers. I will admonish people to seek God and his real prophets because anyone whose name is not written in the book of life will be cast into the fire.
As a woman in ministry, how has the experience been?
As a woman, I have encountered so many challenges. But, I will always thank God that I have a good husband and God also gave me the grace to be able to handle my home well. If I don't have a husband, it is possible I might derail from some truths. There was a time a pastor was asking me out, but the fear of God in me and the love for my husband made me overcome that moment. Although due to the nature of my calling, it has not been convenient, because there are times when I will have to be in church for days to pray and fast, before my children reached adulthood, it was my Husband that was doing the cooking anytime I was in church.
My husband has given me the free hand and support to do God work and I thank God for his life and his support. Going for crusades has not been easy for me as a woman, but Gd has been my strength.
Some women and ladies are trying to take over the homes and be equal to their husband, what can you say about that?
If we have a woman who wants to take over the headship of the home, she can, if she doesn't know Christ but as much as you are in Christ and you truly know God it means that woman wants to re-write the bible because the bible says "husband is the head of the home just as Christ is the head of the church." When I was still young, I had the plan not to get married but when God told me to, I made a vow that I will never leave my husband no matter what might happen. So, a woman that wants to be head of the home is totally wrong, a woman should submit to her husband. There was a time I was having a thirty days prayer and fasting here in church and my husband come back from his place of work on the 21st day and said I should break the fast immediately because he said I was losing my beauty and that I wasn't looking like the woman he married, immediately, I accepted and I told my children to prepare some food. It was when the children brought the food and I was about eating that he stopped me and he said I should continue because I need to obey God's instruction. Even when God told me not to plait my hair, but I had to obey my husband too when we got married because he said he doesn't like me keeping my hair unkempt. I obeyed him, not that I disobeyed God, but my husband is the head and it was left for God himself to convince him and he later allowed me to cut off the hair and I did the will of God. The bible didn't say wife should be the head, it is the role of the man t be the head.
Leaving the turbulent year 2020, what advice will you give to people even as we enter anew year?
It is people with Christ that can triumph the coming year. News has been going around that there might be another lockdown come January 2021 while some states and countries are already on lockdown again. Looking at the trends of things, we can see that we are already entering the beginging of the end of the world. So, I will admonish people without Christ to receive him before it is too late and the people with Christ should hold on to the faith. Three things will help us come the year 2021, God told me that the theme for 2021 is "Let thy Grace be sufficient for me" when we look at this theme, we will all know that we all need the grace of God to move through the year because of the trends of things. The people that are fervent in faith and do the will of God will enjoy this grace. When there is lockdown again, churches might be closed, so individuals should start learning how to pray and fellowship with God on their own.
Secondly, in the year 2021, people must learn to give; by giving to God and giving to people. You must be a giver no matter how Small. Also in 2021, we must also release and submit ourselves to God.
In the next ten years, where do you hope your ministry will be?
The Bible says we shouldn't be worried about tomorrow because tomorrow would take care of itself. So, when it comes to ministry, it is God's, so I follow whatever he says to me. By 2021, I hope to have completed the church building and we believe in God for expansion. So in another 10 years, let the will of the Lord be done and as a missionary pastor, after I retire from civil service, I hope to take the gospel to more towns and villages.