Result of Quality Representation; Hon Adeyemi Koko Gives back to the Society Empowers Traders, Youths, Donates Boreholes, Repair Roads, Give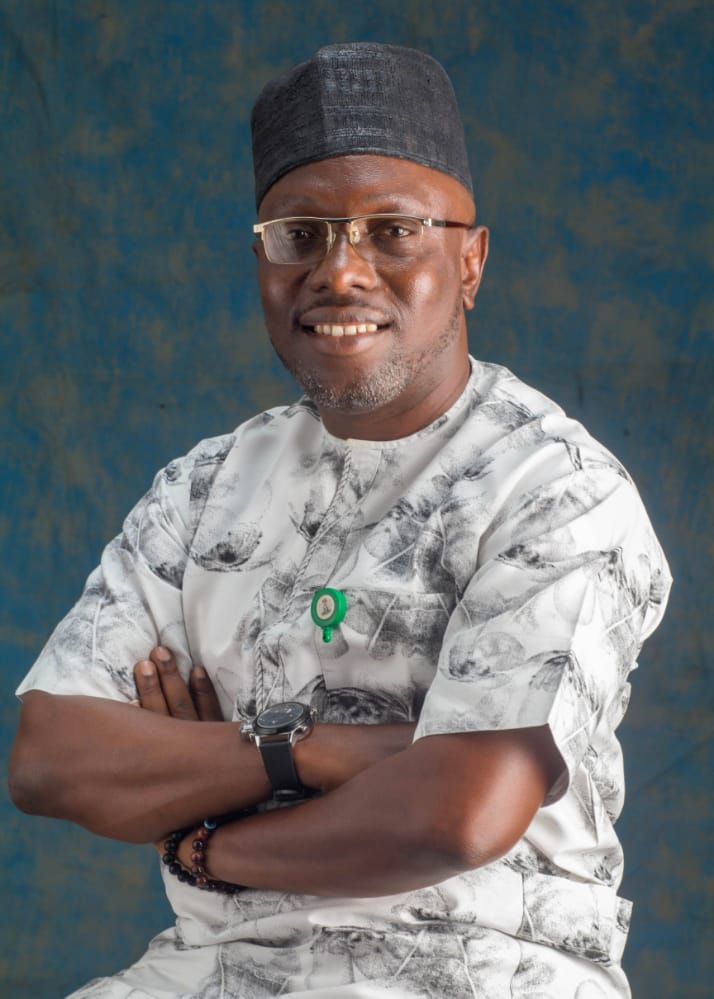 Result of Quality Representation; Hon Adeyemi Koko Gives back to the Society
Empowers Traders, Youths, Donates Boreholes, Repair Roads, Gives out Scholarship
The reward of having a Lawmaker that understands the plights of his constituents and always available to make a change is timely delivery of Dividend of Democracy to the electorates.
It was on this note that the Lawmaker representing Owo constituency-2 at the Ondo state House of Assembly, Hon (Dr) Olayemi Adeyemi has always put smiles on the faces of his constituents. Some petty traders, youths and residents of some communities in Owo Constituency 2 received their own share of Dividend of Democracy in the quarterly empowerment programmes and scholarship scheme sponsored by Hon Adeyemi Olayemi also known as Koko.
This is just as he cautioned elected public office holders to always reach out to their people to change the negative impressions about them by the masses who usually refer to their State and Federal Lawmakers as liars and selfish.
The MHA who disclosed this during his fourth Empowerment Programme held at Iyere in Owo Local Government Area of the State, said he had sunk boreholes, graded some rural roads, awarded University scholarship to some students and disbursed cash to some petty traders and artisans to boost their businesses while motorcycles were presented to his constituents to carry out farming activities.
The event was attended by the Executive Chairman of Owo Local Government, Chief Samuel Adegbegi; the Chairman of APC in the Local Government Area, Chief Sydney Ogunleye as well as APC Chairmen and members in the six wards of Owo constituency-two.
Hon Koko, who is the Chairman, House committee on Local Government, said if political office holders delivered on their campaign promises, the masses would not hold bad impressions about them, noting that periodic empowerments of the less privileged would go a long way in reducing high rate of poverty in the country.
He said although the country was facing economic recession and financial crunch, he had been using his salaries and personal funds to carry out his quarterly empowerment since he was elected in June 2019.
Adeyemi who said he joined politics not because he wanted to be called a politician or get richer but to change the dynamics and impact positively on the people.
The Lawmaker said Nigeria could be a better place if politicians have the interest of the people who they serve at heart.
"People of good character, honest individuals, professionals and religious men must contest for political offices since their abstinence means vagabonds and people of dirty minds will always be at the helms of affairs in the country thereby signalling a bad and corrupt future for all.
"I want politicians like me to work towards changing the narratives and the belief that politics is all about enriching oneself at the expense of the populace who most often give their mandate to politicians.
The MHA expressed appreciation to the people for their unprecedented support for Governor Oluwarotimi Akeredolu and the ruling APC, disclosed that he is empowering his people to let them know how important they are, noting that no lawmaker in Ondo State had received constituency allowance this year.
According to him, "it is very bad of some politicians abandoning the people who voted them in immediately after they have won but come back after four years to seek reelection".
Scores of people received various amounts of cash gift, motorcycle and scholarship at the university level which two students benefited at the programme.
Giving reasons why he is giving out the scholarships, Adeyemi said "education remains a life investment in the people as beneficiaries would be useful to themselves, their families and the society at large in the nearest future".
He disclosed that with the latest two, he had awarded 12 scholarships in the last three years of which two of them would be graduating this year.
Reeling out some of the empowerment programme, Adeyemi said he has been able to provide boreholes, grade township and rural roads as well as empowering market women, artisans and farmers with financial assistance in the last one and half year.
In their separate remarks, the Chairman of Owo Local Government, Chief Samuel Adegbegi and the Chairman of APC in the Local Government Area, Chief Sydney Ogunleye, commended Hon Adeyemi for giving the people quality representation, and also enjoined other Lawmakers to emulate his giant strides despite the current economic challenges facing the nation.
Two of the beneficiaries, Hairdresser, Mrs Fadekemi Adejori and a student, Itunu Ajikan from Ipele who got financial support and scholarship respectively promised not to disappoint the Lawmaker for on his kind gesture.