We are determined to touch lives positively- Pastor Olumide Oludusin Pastor Oludunsin Olumide is the Assistant Provincial Pastor in charge o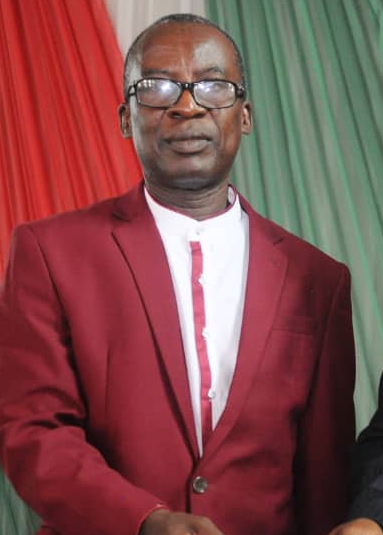 We are determined to touch lives positively- Pastor Olumide Oludusin
Pastor Oludunsin Olumide is the Assistant Provincial Pastor in charge of Redeemed Christians Church of God, Ondo Province 9 in Christian Social Responsibility department(CSR). He recently pioneered the distribution of parliatives to the pupils, students and the widows in the province.
In this short interview with the Chronicle, he highlighted the rationale behind the gesture and other sundry issues.
Can you intimate us the meaning and significant of CSR sir?
CSR is Christian Social Responsibility. The program started so many years ago. When Christianity came to Africa, it came with hospitals, schools, etc. It was what they could give to help and assist the society. Pastor Adeboye of RCCG key to this by help of revelation of Holy Spirit. CSR is to take care of less privileged within and outside Church. It is to impact the society and make it better. We must Love our neighbor, we must fulfill God's commandment according to Matthew 25:34 -46.
What do you intend to achieve with the parliatives distributed on recently sir?
To draw people to God.
To assist the less privileged.
To make people happy.
To reduce pains especially in the lives of the widows.
To fulfill the importance of Christmas.
To show God cares for His own.
To show negative impression about the Church of God.
What are the modalities of shortlisting the beneficiaries?
The widows were shortlisted so we can cut our cloth according to our cloth. Moreover this is the maiden edition, we would improve on it.
The Primary, Secondary and Higher Institution students were not shortlisted. We took care of everyone of them.
What other programs do you have in pipeline for the incoming year 2021?
Like the one we just did, we gave money to Pastor in prison parish to dig well for the prison community use. We would affect communities according to their needs like repairing of roads, health care, training into different professions, public awareness on some national matters ie Covid -19, and many others, we will do.