"We didn't accuse former Akeredolu' Aide, Dapo Adepoju of forgery"- APC Elders forum Secretary replies Ojo Oyewamide. The Secretary of Oshod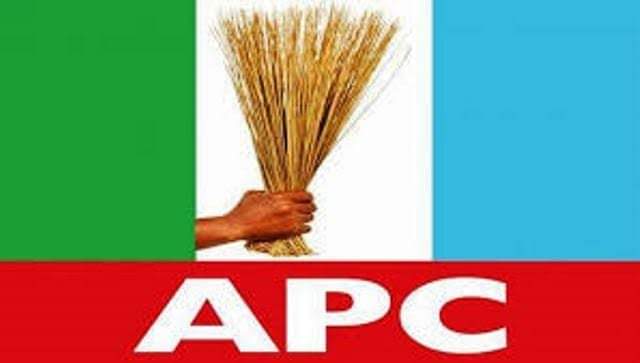 "We didn't accuse former Akeredolu' Aide, Dapo Adepoju of forgery"- APC Elders forum Secretary replies Ojo Oyewamide.
The Secretary of Oshodi isolo ward 10 Akure South Local Government Elders forum, Elder Dokun Bello has warned the SSA to the Governor on Media and Publicity, Mr Ojo Oyewamide to stop attacking the Immediate Past Special Assistant the Governor of Ondo State on Youth Mobilization Central, Prince Dapo Adepoju.
Elder Dokun said that Ojo Oyewamide was a strong critic of Governor Akeredolu when he served as Media Director to Chief Olusola Oke campaign in 2016. While speaking on the attempted blackmail on the person of Prince Dapo Adepoju who has always been winning his unit for Governor Akeredolu.
The Secretary said they still have records of attacks on Akeredolu's personality by Ojo Oyewamide.
Dokun Bello also said that Ojo Oyewamide stole the money meant for his unit during the October 10 2020 Gubernatorial election thereby losing the election to the opposition PDP at the Osolo Palace.
The Elders Council Secretary also said that though they understand that there is an established relationship between Ojo Oyewamide and Chief Olusola being his dDirector of Media during the 2012 election, but cautioned that it is early for him to start thinking of building party structure for him ahead of 2025 gubernatorial contest.
The youth also said that the information regarding forgery of signatures of leaders of ward 10 is laughable and false, it is only an imagination of Ojo who only a frenemy of Aketi just because he's an appointee.
"While speaking, the secretary of Ward 10 Akure south APC elders forum, Elder Dokun Bello said, "during the last Christmas celebration,we called on all the three appointees in Ward 10, it was only Prince Dapo Adepoju that responded by providing the ward with Chickens, tubers of yam and cash gifts for the exco's. Ojo Oyewamide was no where to be found". He said.
The elders forum secretary concluded that for the fact that Ojo Oyewamide couldn't come to the venue for the affirmation of the consensus list of the ward at salvation Army Primary School on Saturday shows that he is not popular amongst APC members in the ward.