ELECTING FRESHERS TO THE NATIONAL ASSEMBLY WILL ALWAYS SHORTCHANGE THE ELECTORATES - Hon Ade Adeogun The Lawmaker representing Akoko South-E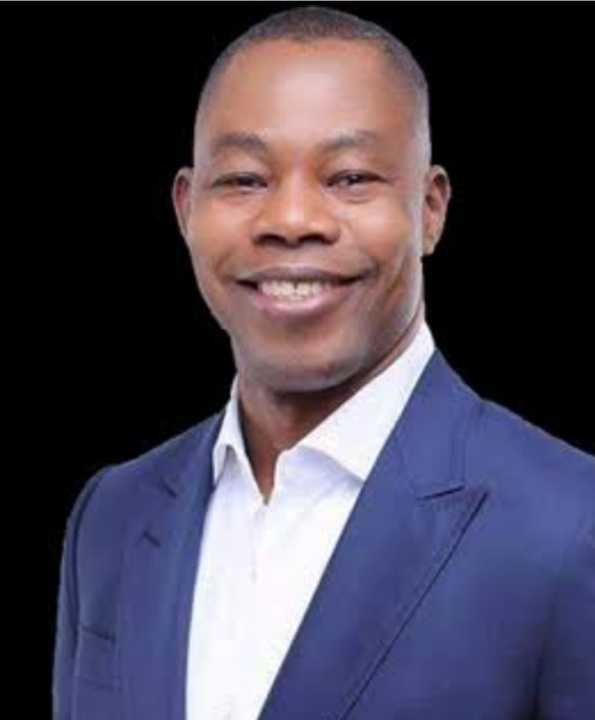 ELECTING FRESHERS TO THE NATIONAL ASSEMBLY WILL ALWAYS SHORTCHANGE THE ELECTORATES – Hon Ade Adeogun
The Lawmaker representing Akoko South-East/Akoko South-West Federal Constituency of Ondo State in the Lower Chamber of the National Assembly, Hon Ade Adeogun has described the attitudes of the electorate by sending Lawmakers to represent them for only one term without reelection as a way of reducing the Dividend of Democract to the people. He said only ranking and experienced representatives have the ability to lobby the goodies of democracy to the electorates.
According to the Lawmaker, respect are given to the members based on the number of years being spent. "When a ranking member raised his hands to talk and a fresher also raises his hands, the ranking member will be allowed to talk over and over at the expense of the fresher". He hereby appeals to the people to always give the Lawmakers more chances to represent them so that dividend of democracy would be brought to their doorsteps.
According to him, the more time a Lawmaker spends in the Assembly, the more influence he gets, and the more experience he has.
He stated this while responding to a question about his reelection to the National Assembly in 2023.
He said: "Each time we ask a legislator to spend one term we are shortchanging ourselves because only smart legislators will know what to do in the first two years."
The MHR made this known during a media chat with some journalists in Akure, Ondo State capital during the weekend.
Ade Adeogun also attributed the refusal of some Lawmakers to come home often to financial implications.
He said some Lawmakers don't go back home regularly because it is too expensive and economically unviable.
The Deputy Chairman of the House Committee on National Security and Intelligence, said, "It takes the grace of God for a Lawmaker to come home regularly. This is because it is too expensive and economically unviable. If I come to my constituency and I spend one day, the minimum I spend per day is N1M. Whenever I am at home, I spend an average of N1M per day."
"As of today, I have spent about N3M. How much are we being paid? Forget about the story that a legislator is earning N60M as take home. It is false."
"I came home last week, I was here for sallah and now, I am around again. If I calculate how much I spent alone on Ileya considering the number of rams I bought for the people at the cost of N70, 000 per one, and those who didn't get ram got something from me, you will know that it is not sustainable"
That's why many people don't go home. This is the reason they are running away. "I am mentoring people. My philosophy is to help others. Before I ventured into politics, I have determined to live my life to mentor people and help others."
Hon Adeogun said he has determined to make education his area of concentration to raise the level of knowledge of the people and to have good potentials for better employment.
"I have chosen to concentrate on certain areas; education and skills. Those are the
two areas that I think will affect the level of education. Let's build a skill centre for Ondo state where everyone will come to. The scholarship will help people to have an education. It is a three-year programme. The first set started last year. We have the second set now, so after this, we will have another one next year." He stated.
While reacting to the approval of the federal government on the multi billion dollar coastal rail project expected to pass through Shagamu – Ore – Benin and other towns and cities before culminating at Onne, the Lawmaker assured that efforts are ongoing to ensure that the coastal rail passes through Ore- Ondo- Akure and Akoko.