Wale Akinteriwa; A Financial Strategist Giant Olanrewaju Ayo Making waves and becoming a technocrat in a chosen profession requires a
Wale Akinteriwa; A Financial Strategist Giant
Olanrewaju Ayo
Making waves and becoming a technocrat in a chosen profession requires a great deal of hardwork, dedication and zeal. Making impact in his chosen profession is the major driving force for Wale Akinteriwa, an Accountant, and a well grounded Politician.
Adewale Olumuyiwa Akinterinwa, a native of Ile-Oluji town, Ondo State, was born to the family of Mr. Moses and Mrs. Agnes Akinteriwa on 12th of December 1962. He had his Primary education at K. Kotun Memorial Nursery and Primary School, Surulere, Lagos, from where he gained admission to Government College Ibadan in 1974.
Adewale was in GCI from 1974 to 1981, where he obtained both his WASC and HSC. He later proceeded to University of Ife, Ile – Ife (now Obafemi Awolowo University) where he obtained BSc (Hons) in Accountancy in 1986.
As a certified Accountant, Wale Akinterinwa started his career with the United Bank for Africa (UBA) Plc, where he had his National Youth Service and also worked with Afro Continental Nigeria Limited as an Accountant.
The Ile-oluji born Accountant cum Politician has distinguished himself as a professional both in the public and private sectors. He worked as an Assistant Accountant at Afro Continental Nigeria Limited and also joined Triumph Merchant Bank Plc where he worked at various positions in the organization as an Accountant.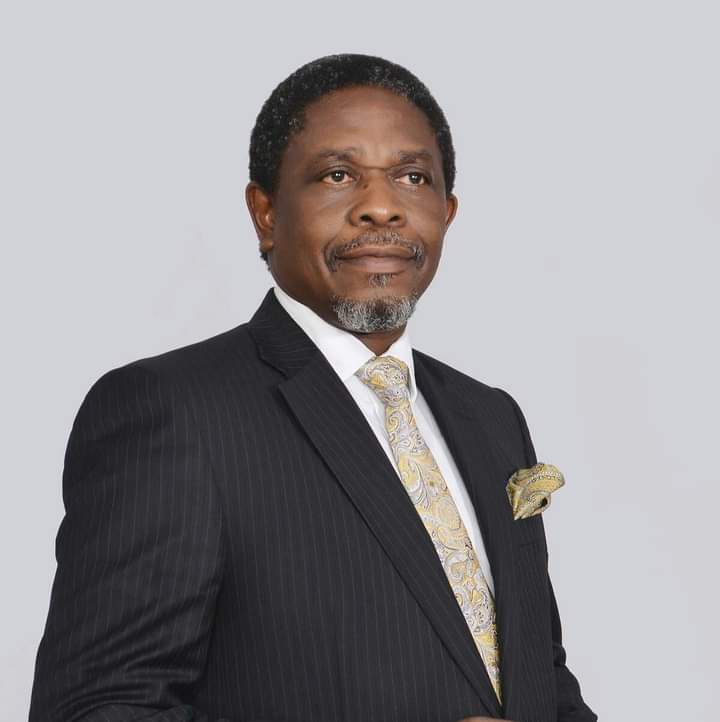 Meanwhile, in 1999, he became the Special Assistant Finance, Investment, and Strategy at Lagos State Development and Property Corporation where he was till 2002.
However, very vibrant and energetic Wale Akinterinwa was sworn in as Commissioner for Finance in Ondo State in 2009 by Dr. Olusegun Mimiko where he displayed exemplary professional skills as far as the issues of finance were concerned. He worked on the Internally Generated Revenue IGR) of the State as it was and recorded great success even though he resigned his appointment subsequently over what had to do with his integrity, yet, he was adjudged to be a prudent financial manager that left billions of naira in the Government accounts.
Notwithstanding, Akinterinwa was re-appointed into the Ondo State Cabinet as the Commissioner for Finance in 2017 and 2021 respectively, a position he holds till date.
As it was during his first stint as the Finance Commissioner, he has been adjudged to be a prudent financial manager, who in the face of stringent financial position of the State has ensured that the present administration has been meeting all her financial obligations as and when due. One of the first things he did was to block every loop hole where Government funds get to private purses.
Also, one of his landmark achievements while in office presently is the restructuring of the State Development Bond to ease some funds for the State. The State Internally Generated Revenue (IGR) has also been experiencing a steady growth under his watch as the Commissioner for Finance.
Wale is a corporate finance professional with strong Managerial strategy, Finance and Accounting background with more than 28 years of excellent training, strategic leadership, mentoring and entrepreneurial prowess in diverse areas of investment banking, project finance management, real estate development, finance and management consulting and public sector engagement.
He is a member of Board of Directors of Gideon Trust Micro Finance Bank with its headquarters in Lagos.
He has also demonstrated remarkable success in implementing strategic initiatives in, and with, several private and public organizations (from Banking to public corporation and institutions) which consistently improved their financial fortunes and market operations performance.
The Ondo State Commissioner for Finance has pioneered and provided leadership for start-ups which have grown to become viable and competitive and has been involved in the restructuring and repositioning of a government parastatal into a very efficient, productive and profitable, self-reliant organization.
Wale is accessible even though very principled but straight forward unlike many politicians who easily renege on their promises. Whatever Wale tells you he would do, he will definitely do come rain come sunshine. He is not the type that pretends, he is always very factual not minding the results.
Meanwhile, to say that Adewale Olumuyiwa Akinterinwa possesses management style and reliable leadership skills is an understatement. No Governor would taste his professional skills and wouldn't want him again evident from his re appointment by the Governor of Ondo State, Arakunrin Rotimi Akeredolu as the State Commissioner for Finance.
He played a pivotal role in the restructuring and the reorganization of the Lagos State Property Development Corporation for improved performance, and this has birthed most of the Government housing estates that changed the landscape of Lagos State during the Administration of Asiwaju Bola Ahmed Tinubu and subsequent administrations, while ensuring that the existing ones were efficiently managed for profitability.
Wale has severally served in various Governments and party committees both in Lagos and Ondo States in different capacities and it is on record that he always gives his best whenever and wherever he is beckoned to serve.
Wale, a member of Institute of Chartered Accountant of Nigeria attended both Nursery and Primary Schools in Lagos from where he proceeded to Government College, Ibadan. He is an alumni of University of Ife (now Obafemi Awolowo University) where he had a first degree in Accounting and MBA and also an Associate of the Chartered Institute of Taxation of Nigeria.
Wale Akinterinwa had attended various courses at home and abroad on banking, finance, leadership, management and strategic planning.
He was once the House of Representative candidate for Ile-Oluji/Okeigbo/Odigbo Federal Constituency under the Alliance for Democracy in 2003. He was also a Governorship Aspirant in 2012 on the platform of Action Congress of Nigeria. He is a member of many clubs and societies including the prestigious Ikoyi club 1938.
Wale Akinterinwa is from the famous and influential family in Ile-Oluji. The members of the family are spread across Nigeria and abroad occupying various leadership positions and serving humanity with passion.
Wale, a golfer loves football, reading, listening to music and engaging community development activities and discussion. Even though reluctant to be celebrated, yet, he has won many Awards as a result of his selfless service to humanity.