I'm Fully Committed to Bring Unprecedented Representation to My People as MHR- Babatunde Faro-Promises to spend all his earnings for his people
I'm Fully Committed to Bring Unprecedented Representation to My People as MHR- Babatunde Faro
–Promises to spend all his earnings for his people
As the tussle for the vacant seat in the Lower Chamber of the National Assembly, Akure South/North Federal Constituency continues, of which different politicians have shown interest to complete 4 years tenure Late Honorable Isaac Omolafe Adedayo (Aka Expensive).
One of the Aspirants biding for the position from the People's Democratic Party (PDP) Emmanuel Babatunde Faro, in an interview with Chronicle Magazine crew, the young, vibrant, energetic son of Akure is desperate to change the narratives as far as delivery of Dividend of Democracy to the people is concerned.
Faro promises to be as transparent as possible to the extent of spending every of his earnings for the people.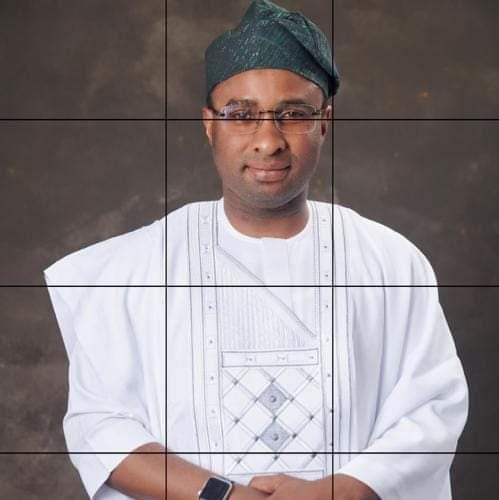 Can you tell us more about yourself?
I am Babatunde Emmanuel Faro, a native of Akure here in Ondo State, a Member of the People's Democratic Party from Isolo Ward 10. I attended Bishop Hughes Nursery and Primary School Akure, after wish I went to Aquinas College Akure for my Secondary Education.
I proceeded to the University of Ilorin where I bagged a degree in Micro Biology. From there, I attended Ladoke Akintola University, Ogbomosho where I had MBA in Financial Management, after then I decided to take an additional certification in Entrepreneurship Management in Lagos Business School/Pan Atlantic University/ Entrepreneurship Development Centre.
In the course of the years I have worked in different places including Librod Chemicals, Port-Harcourt in 2007 and joined Equatorial Trust Bank Limited owned by Cheif Mike Adenuga in the year 2008. I was in the banking sector for 11 years where I worked in banks such as Access Bank and Diamond Bank.
But, In 2019, I decided to fully concentrate on a business I started with my friends. We started a company we called Emerald Medals and our focus was on Healthcare business and financial advisory services. So, we started selling Ultrasound, X-ray Machines, CT-scan and Laboratory Equipment, and over the course of three years we have done a quiet numbers of project for Nigeria Air Force, for World Health Organisation , GIZ and so on.
You said you started the Business in 2019?
It has been existing since about 2013 but I resigned from the bank in 2019 to sit in as CEO.
Does it means before that time you have never ventured into politics one way or the other?
I have been into politics a bit but I was never in the open and I have been a Member of the People's Democratic Party(PDP) for a while but I was very sultry because of the nature of my former job because there are some things you cannot do in the open as a financial person. So, when I left in 2019, I started coming out gradually and this is my first time of coming out fully even as a contestant.
You were talking about your business…..
Over the course of 3 years, we have done quite a bit. Worked for Nigeria Air Force, worked for Navy, worked for World Health Organization (WHO), we have also done some projects for German Government through GIZ project and Private Medical Facility Upgrade.
However, in all I do this is my city, I felt like there is no place like home. I have lived in Abuja for 13 years and there is hardly no Government Agency that I'm not familiar with while I was working in the Bank. So, I had wide range of contact. With the clear knowledge of the city and how the city works, I can put that to the good use for my people here. Evidently, the work of a representative is like a Chief Marketer, Chief Lobbyists, Chief Publicist and also Chief Beggar on behalf of your people at the seat of power in Abuja and it is centered on the National Assembly Protocol. So, I felt I have what it takes, I'm vibrant, knowledgeable, a little bit intelligent and having a wide knowledge of how the city works, I felt I can bring that to the use for our people here by working seriously to see how we can attract projects to our people. How do we lobby to make Government finish all the critical projects that have been on here for years? The TCN/Power substation project around airport, the poor funding of the Iju-Akure-Ikere Road and quite lot of it. I felt it's something that I can do, and I have been saying to all the people ultimately it's God that gives power. Once you have a good contest, I think our people will listen to what everybody has in store for them,I know that people will make the right decision that will favor them ,the Party and our community ultimately.
At what point did you start enpowering your people?
The issue is this, that's inborn, you can't learn how to do good. I told the people that one of the reasons why I'm so passionate about poor people is that, I have also experienced poverty before. I used to jokingly tell people that in this same city,I have sold kuli-kuli, I have sold dried meat,I have sold pepper, I have sold iced water and iced cream as a student. I had experienced lack, and I have learnt overtime as a young boy that the whole essence of living is service to God and humanity.
So, in the course of those period, I have done quite a little not much. Before now, you can't enter this road at Anglican Estate here. I want to take you back to six years ago, this place is a bank of Ala river. It's a very marshy area. I took it upon myself, how do we make it comfortable for my people living here since we can't forever wait for Government intervention? We had to do excavation, change the entire base soil, put laterite, do concrete drainages on both sides, construct culverts, lay strong interlock stones which are about 6 years ago and they are still standing, I spent about 13-16million naira then.
If you look at Oda road before now, the side of Kajola, only one side where we had the Agricultural storage silo used to have light before 2017, the right side facing the silo was without electrification, I brought that to our people. We always supported the Prison Service, working with the community we effected the concrete patching of the failed portion on Okoro Street, we sunk borehole there. I just felt that the whole essence of life, you can't have so much and watch your people suffer because if you don't do it, God will raise someone else. The whole essence of wealth is not for you to keep and that's why if you look at my house here, I have so much money, I can as well build a mansion only for me but I don't believe in that, you have to give the people a little of what God has given you.
So, the issue of giving, empowering people, supporting widows, supporting orphanages, supporting the prison, supporting the special homes, giving people support, scholarships has been on since 2011, It's just now that we are running that people are asking questions.
I decided to intervene in the failed portion of Okoro street recently, we had potholes everywhere, working with the youth of our community there, we mobilized the boys, avail them some cash and even if we can't bring asphalt to fill up the potholes, let's cast all those potholes. It's not comfortable for me that I'm bringing my good works out but it is what it is in politics.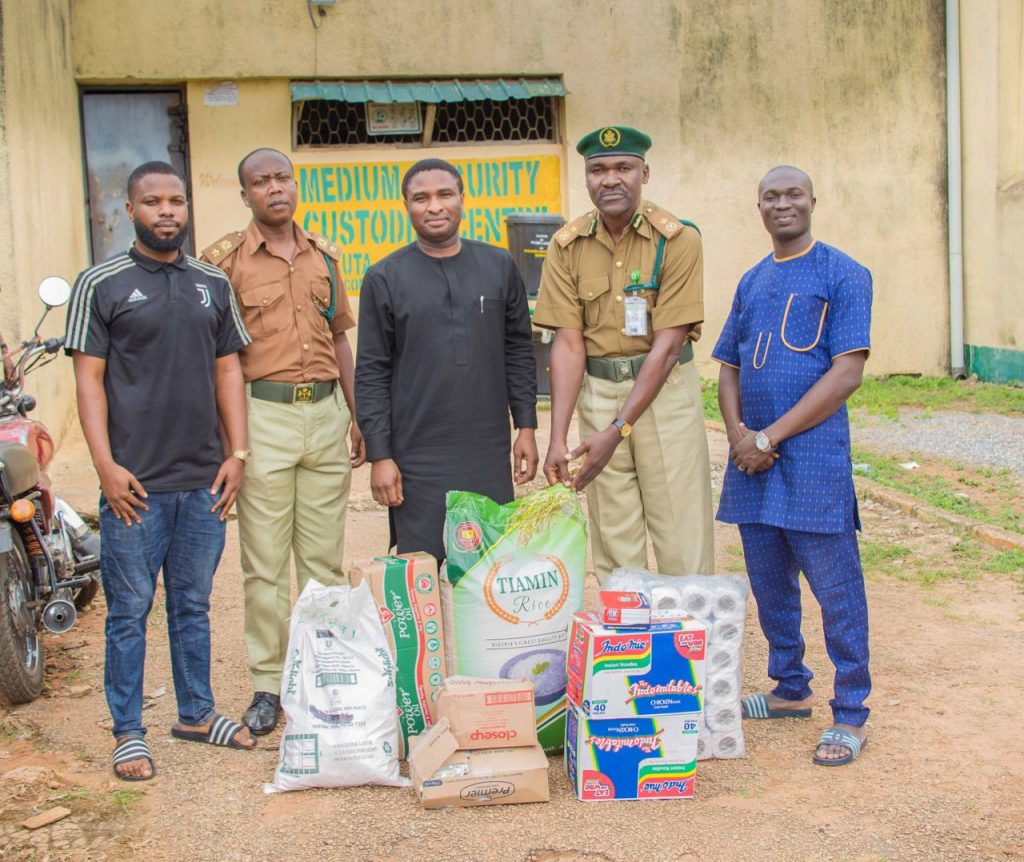 All this you have been doing and still doing, are you doing them to pave way for your political aspiration?
I did this road in 2015 and I didn't know I will run. I brought light to Oda road, the Muslem Praying ground side in 2016/2017, I didn't know I will run. I sank bore hole in Okoro street 2014, that is 7 years ago. I go to the prison to give them things, foods, nobody knew Hon Expensive will die , Most of the things I have done, I feel so uncomfortable sharing it. That's why we are sharing in series, FARO CARE SERIES bringing pictures of project of 6 years ago out. Some of those projects were undocumented back then. It's now we have to start documenting.
That shows you were not actually vying for a political position.
No No No.. Absolutely far from it
Now that you are aspiring,what structure do you have on ground?
I told you I'm a member of the PDP and the Party is supreme, I intend to run a platform on the Party to leverage on the platform and structure of the party, creating a new movement on the Party full of very young talented guys that are passionate about our city and its development.
How do we change the scope of the city? There is so much we can do for the public and develop our people, a sustainable way of empowering your people. I know the Party, I'm talking to the Party structures and Party Members, alot of people are seeing the our vision and the need to embrace us and at the right time, we look at how to work around this and hopefully we will emerge.
We are still talking about the structure; there is no way one can emerge as the flagbearer of a Political Party without having a very good structure on ground. How sure are you of clinching the party ticket?
Nobody is sure aside God that gives power. We are going round, we are talking to the delegates, excos and everyday we are getting new converts. It's just like the gospel of Jesus, we are getting disciples everyday. So, a brick upon brick, we are creating those structures and I can assure you, give us a month or so, clearly it will be obvious to everybody that we will be the candidate to beat.
Even though I know you have a lot of programs on ground, if you eventually emerge the winner, what's going to be your area of concentration?
Human capital development, Infrastructural development. And I have said it over and over. I don't intend to take a dime out of every salary and allowance they pay. In different forums I have said how we are going to spend this money, we will strengthen and support the family of the deceased, we will strengthen the structure of the party, we will have a very functional constituency office well managed centrally in this city, fully staffed where people can go for medical support, educational support . All these projects that were started by the past honorable, we will finish them. Also the major project like the TCN Power substation project we talked about, which has the impetus to change the scope of the power of the city. How do we get Government to put in more money or how do we even get them to take it away from the normal budget recycle. Recently, NNPC took over the funding of repairs of 21 road in this country that they intend to fix within 2years. NNPC wants to spend 621Billion naira, why are we not having our people to lobby for one of our projects? So with that, Niger alone is taking 9 roads there. 5 roads were awarded to Dangote 4 months ago to fix at 351Billion under the tax credit scheme, Normal budgetary cycle cannot help us fix our critical FG road such as Akure Ikere road, we need to lobby and take this road out of the normal budgetary cycle and find a way to put in all this tax credit scheme because the work is much.
What about our internal roads? The State Government is trying its best when it comes to major artery roads but what about the internal street roads? I will work assiduously on this, if it is for us to be going daily to MDAs such as FERMA, Ecological office, FMARD, NBBRI to beg for their support in this area, we will beg, if it's 10km, help us out 1km in Isolo and 1km in Oda. Igbatoro Familugba to Akure is about 7minutes drive but if you try that now you will spend about 2hrs because you need to first go through Ute-Owo before you get through to Igbatoro. There is no road everywhere.
I used to tell people that the Legislator we need now is not the Arrogant Honorable. Look at our mothers, how do we get grants for them? Those women selling pepper, empower them with Grants. At the end of the term, I will be able to say clearly that I lifted this number of people out of poverty. I brought this road and Infrastructures here, people will see it and they will be able to track it. So, in conclusion, even I'm scared about the enormity of the problems but I know with the right push, a step at a time, we will fix things and they will be able to say this is what he did during his tenure and I will be very transparent.
You said you are going to work for your people even without the monthly stipend?
I don't plan to take a Kobo out of the salary and I mean it. Every Kobo is going to be accounted for. God has blessed me to some certain limit. God has provided all I need, this is just a call to serve. Public office is for the people let's face it.
There are some situations where our politicians will talk just like you are talking now and eventually when they get up there they become incommunicado. What is your take on this?
I will give you my card and I only have one number and everybody has my number. We will try to be very accessible and I use to tell people. It's not only calls, if you have been following my campaign, people are chatting with me on facebook and tweeting at me on Twitter and even Instagram. I have a website people can go and drop comments. The channels people should reach you through should not be only phone, we will make all the platforms available so people can reach us.
Over time the issue of vote buying has become the order of the day. In your own situation how do you intend to handle it?
We will talk to our people, i believe our people will see reasons why they shouldn't sell the glorious future of our seventeen/eighteen months on the platter of collecting two thousand naira. I don't intend to buy votes but we will let our people see the need to shun vote buying and vote selling.