ONDO ASSEMBLY CALLS FOR MORE RELEVANT COLLABORATION TO ENSURE INCREASE IN POWER SUPPLY IN THE STATE Ondo State House of Assembly has called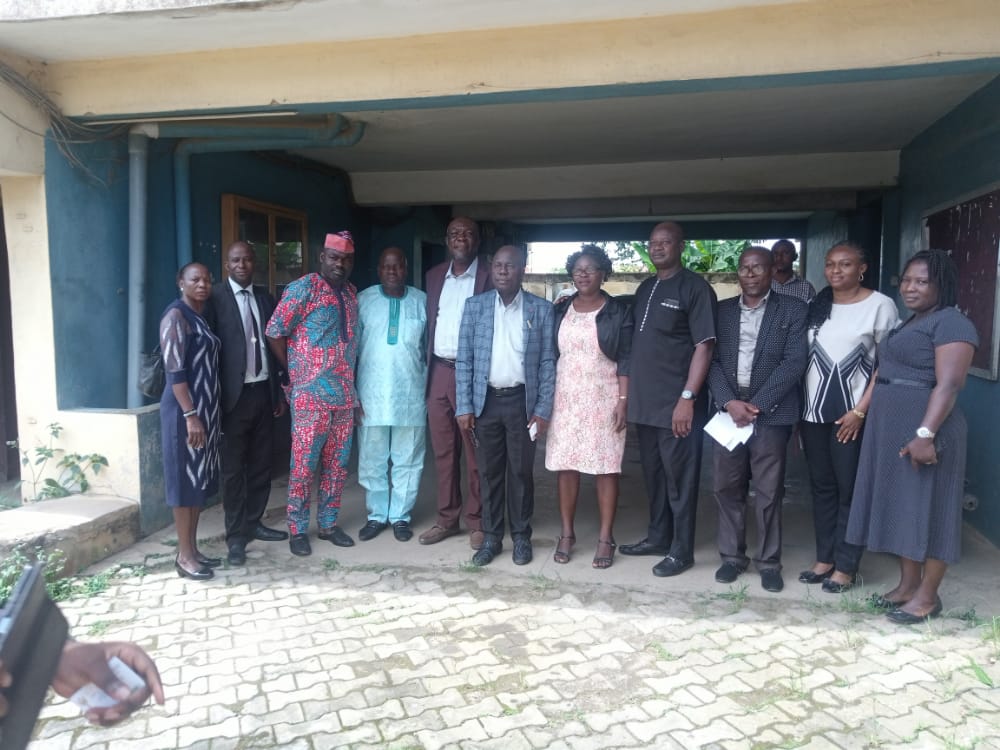 ONDO ASSEMBLY CALLS FOR MORE RELEVANT COLLABORATION TO ENSURE INCREASE IN POWER SUPPLY IN THE STATE
Ondo State House of Assembly has called for more collaboration with relevant stakeholders to ensure increase in power supply in the state.
The Chairman House Committee on Public Utilities and Transport, Hon Towase Kuti made the statement when he led the committee on familiarization visit to the State Electricity Board and State Power Company in Akure.
At the State Electricity Board, the Lawmakers called for more collaboration with relevant stakeholders to ensure increase in power supply in the state and the need to also strengthen the department in charge of street lights.
While acknowledging the giant strides of the present administration in rural electrification, the Committee advised the Board to explore Public Private Partnership to get better results.
The Chairman pledged to continue to support good initiatives and workable ideas towards strengthening the system.
Earlier, the General Manager of the State Electricity Board, Stephen Fadoju while reeling out the activities, achievements and challenges of the Board, informed that it has recently distributed over 27 transformers of different capacities across the state,re activated damaged ones and maintaining power supply in places within its schedule
Also at the State Power Company, the Lawmakers commended the Management Team and stressed on the need for the company to ensure that every community benefits from the service rendered because people desired to get adequate and affordable power supply for the socio- economic development of the State.
They charged them not to limit its partnership, in order to make services competitive, thereby making power supply affordable to the masses, improve the economic prospects of the State as well as ensuring efficiency in the sector.
The Managing Director, State Power Company, Williams Abe while welcoming the lawmakers explained that the company has engaged new investors and touched several communities in terms of power generation within the shortest time of passing the State electricity law, assured that the state will soon be a major player in the area of Mini-grid, covering 75 percent of the state to enhance productivities.
The committee also visited State Agency for Transport, the Parliamentarians where they gave kudos to the Management for their mode of operations, including bringing sanity to parking of vehicles in the state.
They however charged the Agency to ensure that the School shuttle buses begin operation as soon as possible, adding that they will soon hold meeting with relevant Agencies on the need to curb the unauthorized usage of special number plates and covering of number plates.
In his response, the Permanent Secretary State Agency for Transport, Kayode Ogundele said that the Agency is in partnership with Private sectors in actualising its goals and objectives,evident in the revenue performance.
He hinted that efforts are on top gear to ensure that the Shuttle buses commence operations across the state, pledging that the Agency would always deliver on its mandate.