Ondo's illustrious son, Tola Awosika Bags Outstanding Man of the Year Award By: Olanrewaju Ayo Hon. Tola Awosika, a former Ondo Central Se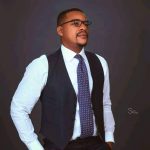 Ondo's illustrious son, Tola Awosika Bags Outstanding Man of the Year Award
By: Olanrewaju Ayo
Hon. Tola Awosika, a former Ondo Central Senatorial Aspirant, Philanthropist, and humanitarian who has been empowering his people without sentiment will bag the Chronicle Magazine's
Outstanding Man of the Year Award, 2022.
The Chronicle Magazine Award is a Special category of Awards designed to celebrate and honour individuals of unaltered integrity and dignity; who have distinguished themselves in their chosen paths.
The Ondo-born politician, is a serial entrepreneur, economist, political enthusiast, and astute
businessman. He has a history of running successful companies and most recently, Villa Monument a luxury boutique hotel and part of the 355 Group.
Under his parent company BDT Group, Mr. Awosika has built successful businesses in
several industries including Power, Oil & Gas, Marine Services, Construction, Pharmaceuticals, and more.
TEA, as fondly called by admirers is passionate about giving back to the society. He established Tola Awosika Foundation (TAF) in August 2020, a charity and social impact organization whose primary objectives are philanthropy and social well-being.
He is also a board member of Temitayo Awosika Help Foundation (TAHF), a non-profit organization set up to cater to children and adults living with Sickle Cell Anemia and the underprivileged/needy members of the Society. Additionally, he is on the board of the Christian Benevolence Foundation.
The theme of this year's Chronicle Magazine Anniversary/public lecture is Insecurity: A Threat to Human Existence and Economic Development in Nigeria to be delivered by Mr. Eni Akinsola, the CPS to former Governor Olusegun Mimiko of which Chief Ifedayo Adedipe SAN is expected to be the Chairman.
The 9th in the series will be held at the Sunbeth Hotel, Sijuade, Akure, with Governor of Ondo State, Arakunrin Rotimi Akeredolu as Special Guest of Honour.
While Special Guests for the ceremony are Rt. Hon Victor Olabimtan, SUBEB Chairman, and Dr. Tolulola Bayode, the President and Founder of the biggest Orphanage homes in Africa.
In the meantime, HRM Aladelusi Ogunlade, Deji of Akure, HRM Ademola Adebiyi Oyinbade, Oloba of Uso and HRM Rotimi Obamuwagun, the Olumoru of Imoru will be Royal Fathers of the Day.