ONDO ASSEMBLY COMMENDE'S STATE GOVERNMENT FOR THE ESTABLISHMENT OF PROCUREMENT CADRES Ondo State House of Assembly has commended the state G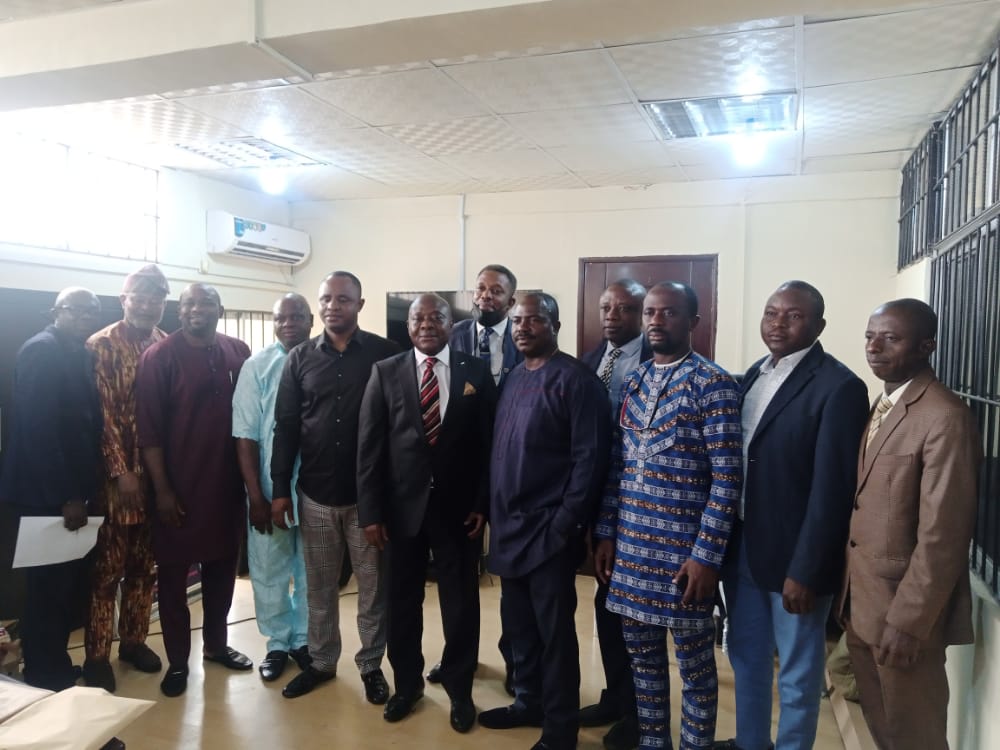 ONDO ASSEMBLY COMMENDE'S STATE GOVERNMENT FOR THE ESTABLISHMENT OF PROCUREMENT CADRES
Ondo State House of Assembly has commended the state Government for the establishment of a procurement cadres as one of the career paths in the Civil Service cadres.
The House Committee on Tender/Procurement made the commendation during its familiarization visit to the State Bureau of Public Procurement in Akure.
The Chairman of the Committee, who is also the Majority Leader of the house, Hon Oluwole Ogunmolasuyi who led other members to the agency appreciated the Director General and his team for their commitment.
He assured that the assembly would continue to give legislative backing to every positive steps of the Bureau.
Other members encouraged them to engage more in training and re- training of Public Servants to make them function well in their various field.
They noted that the procument offices in various MDAs should be further strengthen in accordance with the law, adding that they should continue to take advantage of various opportunities abound to add value to the State.
Earlier, while welcoming the Lawmakers, the Director General, State Bureau of Public Procurement, Mr.Tolu Fadaunsi noted that the State Government has established a procurement cadres as one of the career paths in the Civil Service cadres.
According to him, over 250 Civil Servants in the State have been trained by the Bureau in the last eighteen months and would continue to trained officers in the three arms of government for effective service delivery.
The DG informed that the Bureau has succeeded in normalizing the estranged relationship that existed between it and several multilateral relations which he affirmed has been rewarding.
Fadaunsi posited that the existing law would also be amended to include the Tertiary lnstitutions for openesss and transparency.
He also said that the Bureau has successfully take over the registration of vendors and some other service providers in the state and equally reduced cost of governance ,while post procument audit has been institutionalized .
While pledging to continue to benchmark programmes in line with global best practices, he commended the Lawmakers for their support in jointly moving the State forward.
The Committee also visited the State Ministry of Works, where they said it was to ensure the Ministry has been reviewing price benchmark and follow rules and regulations of procument .
While welcoming members, the State Commissioner for Lands and lnfrastrucures, Raimi Aminu said that they have been working in line with the law and effectively managing all contracts awarded.