Nicholas Tofowomo: A Multi-Dynamic Leader and Astute Politician… A dive into his Early Life and Landmark Achievements By Olaseeni Oyesus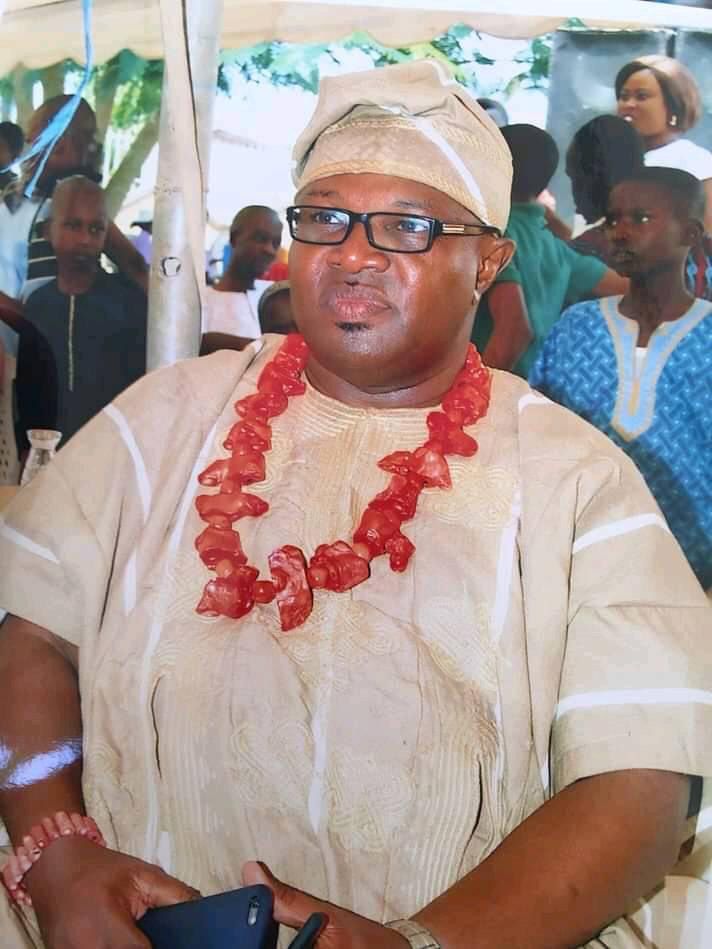 Nicholas Tofowomo: A Multi-Dynamic Leader and Astute Politician
… A dive into his Early Life and Landmark Achievements
By Olaseeni Oyesusi & Olanrewaju Ayo
Rising from cradle with a passion to touch lives and humanity at large has been the driving force for a man like Nicholas Tofowomo to serve in various capacities.
Energetic Alex Tofowomo, born on March 1960, the same year Nigeria gained her independence; to late Hon. Justice Samuel Akinnebi Tofowomo and Chief (Lady) C.A. Tofowomo attended St. Mathias Primary School Akure between 1966 and 1972, and Aquinas College Akure between 1972 and 1977. From there, he went to Rivers State School of Basic Studies, Port Harcourt in 1979 and the University of Ife between 1980 and 1983. He also attended the School of Civil and Structural Engineering, University of Bradford, England in 1985 before studying in the University of Buckingham, England between 1986 and 1988.
Nicholas Tofowomo also attended the University of Sanford, England in 1990.
Otunba Tofowomo is well-read. He bagged a Bachelor's degree in Geography in 1983 and a Postgraduate Diploma in Transportation in 1985. His Bachelor's degree in Law came in 1988, shortly before he earned a Master's degree in Transport and Development Studies in 1990.
Also in 1990, Nicholas Tofowomo became a Fellow of the Royal Geographical Society; Member, Chartered Institute of transport; Member and Member, Institute of Transport Administration.
As a vibrant and zealous man, young Tofowomo started his career as a Clerical Officer at the Akure High Court of Justice in 1977 and later acted as Sales Officer of Nido Gas Company in Port Harcourt in 1978. He worked as an Administrative Officer (NYSC) in Sunny Smile, Lagos between 1983 and 1984 before serving as a Field Analyst in T & A Developments, London between 1990 and 1992.
Meanwhile, between 1992 and 1995, Senator Nicholas worked as a Placement Officer in London Borough of Lambeth. He left there for London Borough of Southwark, where he acted as an Housing Officer between 1995 and 2003. He later became the Assistant Temporary Accommodation Manager in London Borough of Southwark in 2003, a position he held till 2006 before becoming a Field Director in London Fields Estate Agency between August 2007 and September 2009.
In a quest to touch people's life, Otunba Tofowomo delved into politics and under the guidance and leadership of Governor Olusegun Mimiko, Senator Nicholas Tofowomo pioneered the management of the Free School Bus Shuttle and established traffic management unit (ODTMU). Because of this unprecedented achievements, he had the rare privilege of being the longest serving Commissioner from Ile-Oluji and was the first Commissioner to generate revenue for the Ministry of Transport in OndoState.
Otunba Tofowomo was instrumental to the integration of Okada and tricycle operators under one unit as commercial motor cycle and tricycle association (COMTRA), a program that was lauded by all even including the members of the opposition parties. He also held and acted in many capacities outside the shores of the country, He once acted as the Urban and Rural Transport Consultant in The Gambia and Sierra Leone between 1992 and 1996 and was also a Principal Partner in Blue Elephant Collection, London between 2006 and 2010.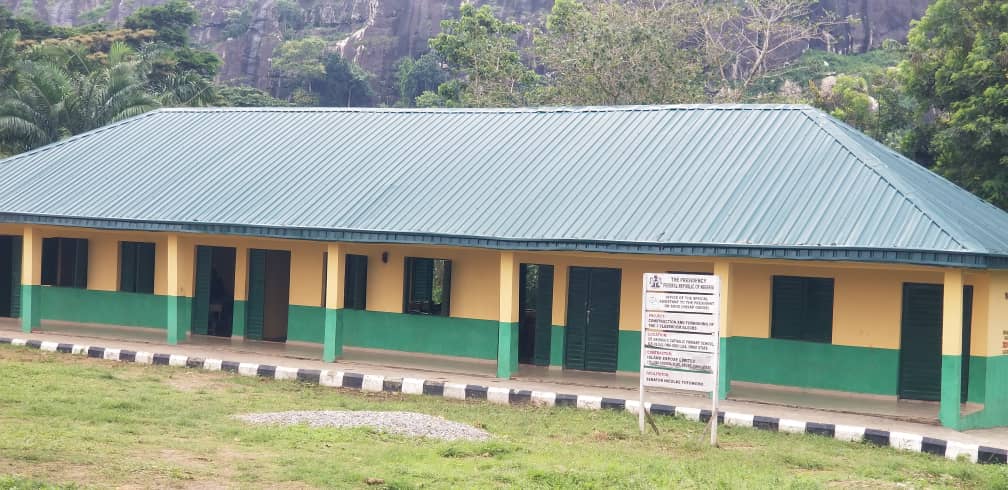 Otunba Tofowomo has held so many cultural and socio-political positions home and abroad. Some of these positions include: Coordinating Secretary, Youth Wing, Unity Party of Nigeria (UPN) in Port-Harcourt, between 1979 and 1981, Special Adviser, National Union of Road Transport Workers, Ile-Oluji/Ekun-Ijama Branch in 2002, Publicity Secretary Afenifere, Europe, 2004 to 2007, President, Oduduwa Club 1 from 2003 to 2009, Coordinator, Egbe Ilosiwaju Omo Yoruba, Europe 2006 to 2010, General Secretary, Isedale Yoruba Club, London, from 1991 to 1995, President Isedale Yoruba Club, London 2000 to 2008 and the Honourbale Commissioner for Transport from October 2011 to February 2017.
Otunba Nicholas Tofowomo, under the umbrella of the People's Democratic Party was elected the Distinguished Senator representing Ondo South in the 9th National Assembly. The astute politician holds these positions in the Senate; Vice-Chairman, Senate Committee on Land Transport, Committee Member on Petroleum Resources (Downstream), Committee Member on Niger Delta, Committee Member on Federal Character, Committee Member on Establishment and Public Service, Committee Member on Sustainable Development Goal (SDG) and Committee Member on Rules and Businesses.
However, two years down the line and as a man who has been living his life with the interest of the electorate in his heart, Senator Nicholas Tofowomo has brought so many dividends of democracy to the doorstep of the people he represents in the Senate. His achievements include; Enlisting of 383 youths and women on FG Survival Fund across the 6 LGAs of Ondo South, and another 440 youths, including 100 women on Federal Government Special Public Works Programme, facilitating the Completion of Erinje Town Hall with the ongoing rebuilding of Okitipupa Divisional Police headquarters razed by irate youths during the Endsars protest, training and empowerment of 100 Youths from Ondo South on Solar Power of which each beneficiary went home with 2 big Solar Panels, 12KVA Inverter, Solar Controllers, Solar Lighting, Solar Kit Tool Box, Solar Fans, and startup capital.


More also, strategic Empowerment of Youths & Women. 100 youths who are into farming were given motorcycles and 100 women were given sewing machines across the 6 LGAs of Ondo South, and he facilitated relief materials to victims of ocean surge in Ayetoro Community through the National Emergency Management Agency (NEMA) following a Motion of Urgent Public Importance on Need to Rescue Ayetoro Community, Ilaje Local Government Area of Ondo State from Ocean Surge, erection of over 60 Solar Street Lights in the Ilu-Titun community in Okitipupa LG and he replicated the same gesture in Ore town, Oniparaga village, Liparun village, Ode Irele town and Ileoluji town.
The Senator is also facilitating the rehabilitation of the Ile-Oluji/Ipetu Federal Road, and other federal roads within major towns of Ondo South.
Furthermore, construction of six classroom blocks in Ebijo town, Bamikemo town, Araromi Obu town and Ile-Oluji town respectively with four other towns in Ondo South in the pipeline, Facilitating 27 employments for 27 graduates and non-graduates of Ondo South from across the six Local Governments to NNPC, NDDC, Ministry of Transport, Nigerian Railways Corporation, Nigerian Correctional Service, Federal Road Safety, Federal Polytechnic Ile-Oluji, and the Federal Ministry of Work.
Otunba Nicholas Tofowomo is a God-sent who is passionate about rendering service to the people.
He is the Otunba Oijefon of Ile-Oluji and Babalakin of Ode-Remo. Nicholas Tofowomo is a man of the people. His social affiliations with people has earned him positions like; Director of Socials, National Union of Ondo State Students, University of Ife Chapter (1981), Member, Social and Cultural Committee of the Students' Union, University of Ife Chapter (1982), Secretary General, National Union of Ile-Oluji Students (1982) and President, Ile-Oluji National Union, United Kingdom and Ireland (1990);
Furthermore, Senator Nicholas Tofowomo has the following motions Sponsored by him:
– Motion on Nigerian Security Challenges: Urgent Need to Restructure, Review and Reorganize Security Architecture.
– Motion of Urgent Public Importance on Need to Rescue Ayetoro Community, Ilaje Local Government Area of Ondo State from Ocean Surge.
– Motion on Urgent Need to Compel all Tertiary Institutions in Nigeria to Subscribe to E-validation of Results Portal so that Employers and relevant organizations within and outside Nigeria can verify the results of Nigerian graduates.
Senator Tofowomo has the following bills: – Tertiary Education Trust Fund Act 2007 (Ammendment Bill 2020), Federal School of Basic Studies Ileoluji, (Establishment) Bill 2020, and Federal University of Agriculture Araromi Obu, Ondo State (Establishment) Bill 2021.
Others include Nigeria Cocoa Development Council (Establishment) Bill 2021, Bitumen Training Institute Ode Aye, Ondo State (Establishment) Bill 2021 and Federal Medical Centre, Ode -Irele (Establishment) Bill 2021. He also sponsored a bill for the establishment of Nigeria Security and Naval Architecture, Igbekebo, and another for the establishment of Araromi Front Sea Port, in Araromi community of Ilaje local government area of Ondo State.
Recently, the Senator presented a motion at the floor of the Senate on the "Urgent need to restore electricity supply" to the affected councils of Ondo South before the end of the year. While presenting the motion, the Senator had urged the NDDC to complete the outstanding work on the transmission substation within the shortest time possible so that the electric power supply would be available before the end of the year.
Due to his interest in sports, traveling, scouting, and organ music, Otunba Tofowomo initiated the first female football competition among Secondary Schools, and the Cultural Competition among Primary and Secondary Schools, in Ile-Oluji during Ile-Oluji Day celebration since 2001 through the Tofowomo Foundation (TOFOUND).

His antecedents and landmark achievements have earned him Awards and laurels like the Merit Award of the National Union of Ile-Oluji Students (Unife) for excellence and dedication to Ile-Oluji (1983), Isokan Omo Oduduwa Loyalty Award by Isedale Club UK (2011), Club 71 Ile-Oluji Award of Excellence (2012), Special Marshal R.S. 11.2 Akure Award of Pillar of Safety on Ondo State roads (2012), Diocese of Ile-Oluji Diocesan Merit Award (2013), Amber Awareness Award of Recognition (2014) and Ondo State Non-indigenes Outstanding Commissioner Award (2017).
Otunba Tofowomo, one of the giants in Ondo politics is married to Erelu Adenike Tofowomo (nee Onasanya), the Yeyegunwa of Ile-Oluji Kingdom and blessed with four children.
Having said this, Otunba Nicholas Tofowomo has obviously justified the reasons for his election as a Member of the upper Chamber of the National Assembly, Abuja. He has been tested and trusted to continue to be the Senator representing Ondo South beyond 2023 God's sparing his life. He has vowed to continue to do everything within his power to deliver unbiased Dividend of Democracy to the electorate.