OLOGUN REAFFIRMS COMMITMENT To YOUTH DEVELOPMENT Olamigoke AdetunjiPress Officer to the Honourable Commissiner Spread the love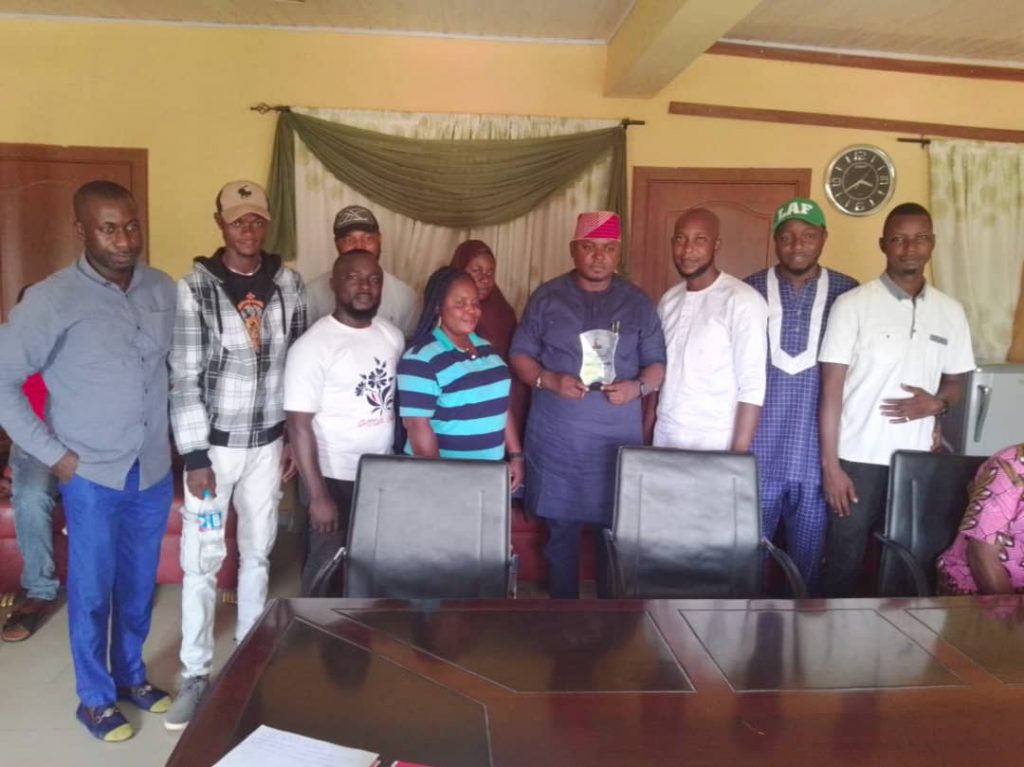 OLOGUN REAFFIRMS COMMITMENT To YOUTH DEVELOPMENT
  Ondo State Commissioner for Youth and Sports Development, Otunba Bamidele Ologun has reaffirmed his commitment to the overall development of Youth.

  OLOGUN made this known when the Akure Youth Forum visit him in his office. He said: " one of the fundamental objective of his administration is to groom our young people as responsible citizens and next generation of leaders"

   The Commissioner thanked them for the visit and he said their love for him Will spur him into more actions. He assured them of an inclusive participation and always remembered them for their support during the last election in the state.

    In his speech, the leader of Akure  Youth Development, Mr Wake Gboyega show their appreciation for the Commissioner attention and promised that the movement will continue to support him.

Other highlight of the visit was the presentation of a plague to the Honourable Commissioner and taken of group photographs.
Olamigoke Adetunji
Press Officer to the Honourable Commissiner