OLOGUN AFFIRMS COMMITMENT TO STAFF WELFARE The Ondo Commissioner for Youths and Sports Development Otunba Bamidele Ologun has affirmed his commitment to continue to prioritize the welfare of workers in the Ministry. encouraged them to remain firm and corporate with one another. Olamigoke AdetunjiPress Officer to the Commissioner Spread the love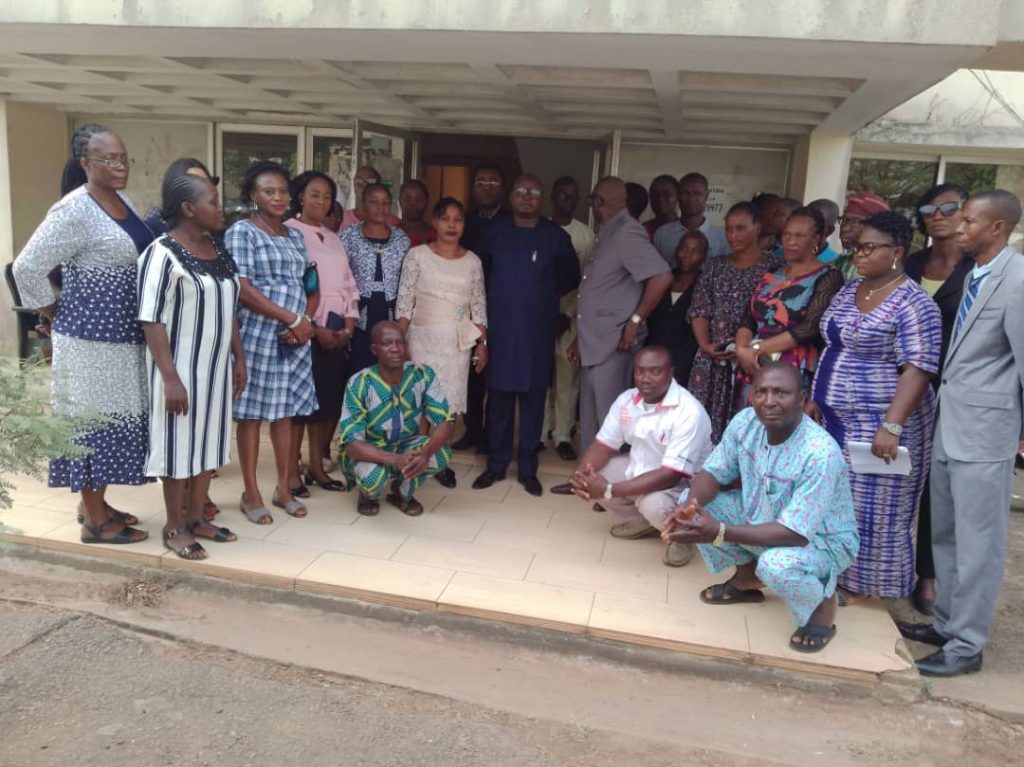 OLOGUN AFFIRMS COMMITMENT TO STAFF WELFARE
The Ondo Commissioner for Youths and Sports Development Otunba Bamidele Ologun has affirmed his commitment to continue to prioritize the welfare of workers in the Ministry.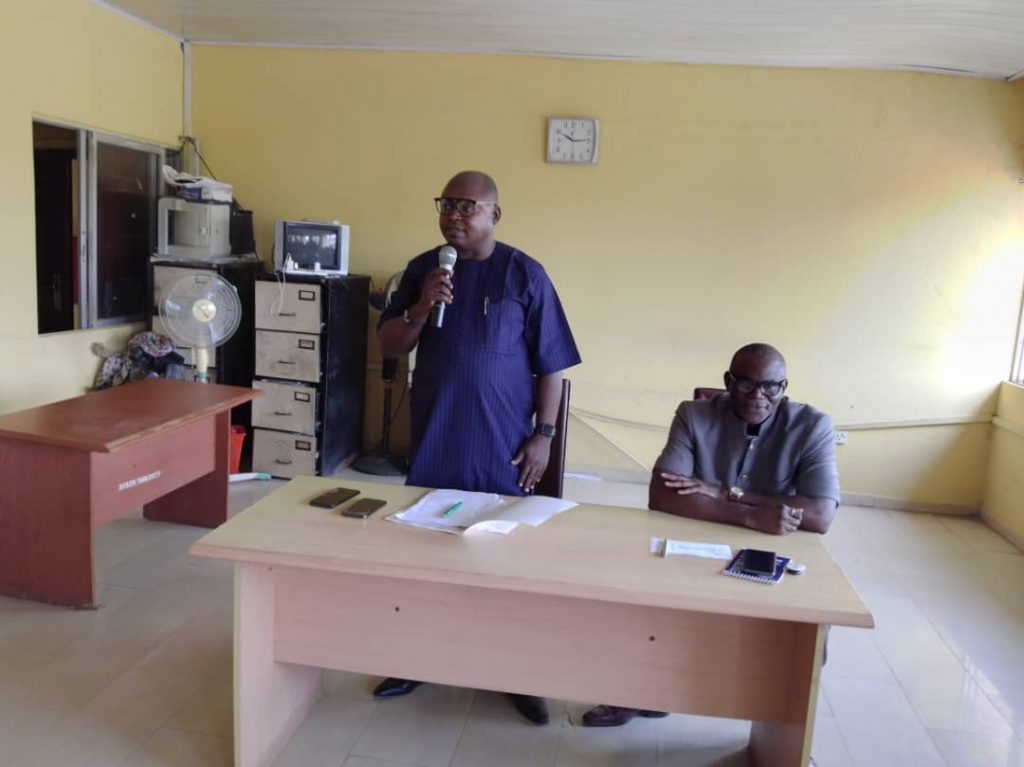 The Commissioner disclosed this while addressing the staff during the celebration of the new year and staff meeting.

   Otunba Ologun hinted that the Governor Arakunrin Oluwarotimi Akeredolu has saddled the Ministry with the responsibilities of taken care of Youths and Sporting activities in the State.He thanked God for his mercy and charged them to be pro - active, come to work to time and avoid coming late to work.

    He pledged his administration's commitment to continue to look into their welfares, the Commissioner acknowledge that the support of staff is paramount and charged them to shun backbiting and hearsay,but bring ideas that will impact on the Ministry positively.



    Earlier in his address, the Permanent Secretary of the Ministry,Engineer Ajibola Ogidan welcome all staff and said the meeting in his opinion will afford stakeholders the opportunity to review government inputs, evaluate outputs, appraise outcomes, asses impacts and find solutions to challenges in the way of achieving set goals.

       Also speaking at the occasion, representative of the various departments expressed delight in the ability of the Honourable Commissioner to do more for them, but asked for enabling environment to work.Which included, the provision of working tools, welfare of the workers, functional toilet and training to enhance their performances 

 While responding to the staff demands, the Commissioner said, he remain resolute and ready to do justice to all their demands but
encouraged them to remain firm and corporate with one another.
Olamigoke Adetunji
Press Officer to the Commissioner