ODHA Commences Public Sitting On Audited Report For Local Government By Awodeyi Aduramigba Ondo State House of Assembly has commenced public si
ODHA Commences Public Sitting On Audited Report For Local Government
By Awodeyi Aduramigba
Ondo State House of Assembly has commenced public sitting on year 2020 to 2021 audited reports of the Auditor- General for Local Governments on the accounts of the eighteen Local Governments.
While declaring the sitting open, the Speaker of the House, Rt Hon Bamidele Oleyelogun said that it was garmane to ensure local Governments account are accurate in conformity with the extant law.
According to him, the public sitting is significant as it is going to be the last in the annals of history of the ninth Assembly.
The Speaker who appreciated the public accounts Committee for a job well done, especially in the aspect of clearing backlog of both State and local government Auditor-general's reports commended the Auditor-General for always complying with the provisions of the law in terms of prompt submission of report to the parliament.
He affirmed that the collective work is in the interest of the State which will continue to promote transparency, accountability and good governance.
Earlier in his welcome address, the Chairman of the Committee, Hon Festus Adefiranye noted that the essence of the programme is to confirm the audit process, noting that it is not to witch-hunt or serve as vendetta but to ensure financial discipline.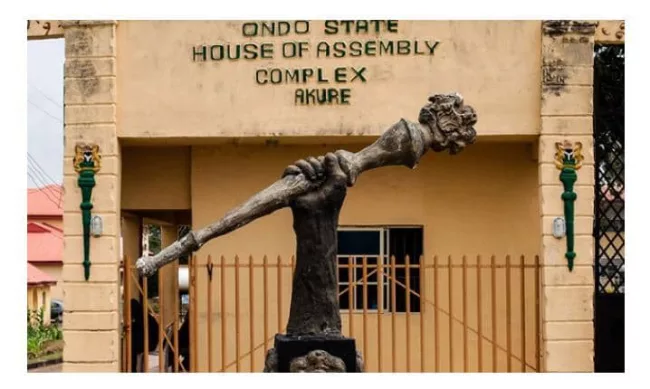 He commended the Auditor-General and the Heads of Local Governments Administration for the remarkable improvement in the conduct of government business and the reasonable reduction in the level of infractions recorded.
He however warned that the House will not hesitate to sanction any local government who is viewed as a cog in the wheel of progress of the Committee.
In his remarks,the Auditor General for Local Government, Mr Francis Adaramola averred that financial management process is key to effective service delivery.
He charged the Management of Local Governments to continue to do what is expected of them by cooperating with the audit to achieve the set goal.
Adaramola commended the leadership of the House and the Committee for its support over the years and for doing a great job on the reports to ensure that the 9th Assembly is not leaving any backlog as it wind down soon.