AKERRDOLU PRESENTS 191.6 BILLION BUDGET FOR THE YEAR 2022 Ondo State Governor, Arakunrin Oluwarotimi Akeredolu yesterday presented a budget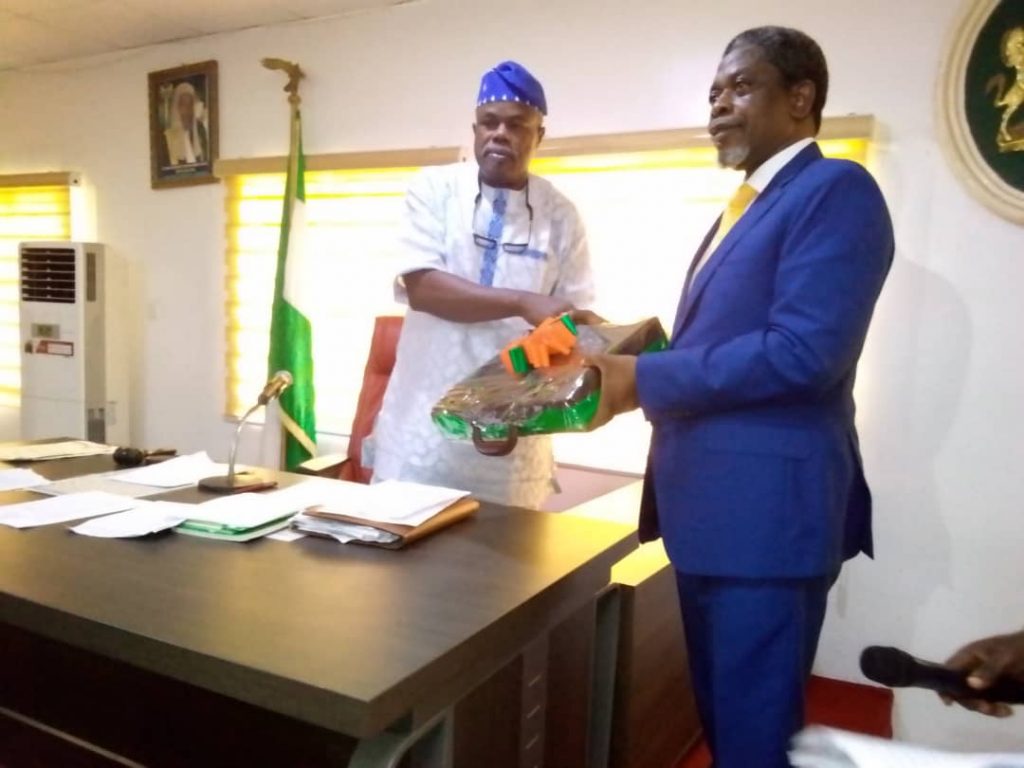 AKERRDOLU PRESENTS 191.6 BILLION BUDGET FOR THE YEAR 2022
Ondo State Governor, Arakunrin Oluwarotimi Akeredolu yesterday presented a budget proposal of 191,638,387.000. billion naira for the 2022 fiscal year to the state House of Assembly.
The budget, tagged 'Budget of Economic Re -Engeneering", is slightly higher than the 2021 budget, which was 174.873 billion naira.The 2022 budget represents an increase of 9.59 percent over the budget of 2021.
Represented by the state Commissioner for Finance, Mr Wale Akinterinwa, Akeredolu stated that recurrent expenditure is 122.017 billion naira which represents an increase of 7.15 percent over the 2021 recurent expenditure, while the capital expenditure estimates amounted to 79.621 billion naira.
While giving an overview of the budget estimate, the Governor said that his government will raise revenue from various sources, noting that the projections are predicated on the assumption contained in the 2022-2024 MTEF where indices like crude oil production and benchmark price, inflation rate,gross domestic products, among others had been reasonably and realistically determined
Giving a breakdown of the capital expenditure estimates on sectoral basis , the governor said the Economic sector has the highest allocation with 54 percent.
Reacting to the budget, the Speaker of the assembly, Rt Hon Bamidele Oleyelogun thanked the governor for successfully transmitting the budget and for the attention given to sectors in the state.
Oloyelogun described the governor as a hallmark of good leadership that was committed to the development of the state, pledging that the assembly would do justice to the content of the budget.
The Speaker appreciated , Arakunrin Oluwarotimi Akeredolu for his great achievements throughout the year 2021, despite the economy challenge in Nigeria at large.
Also, the Chairman House Committee on Finance and Appropriation, Sunday Olajide applauded the state government for the timely presentation of the budget as it would enable them to properly scrutinised the budget and also meet up with global target.