My Passion is to impact Lives– Akinlayo Kolawole Mr Akinlayo Davidson Kolawole is the C.E.O of KADYET Nig. Limited with interests in Real Es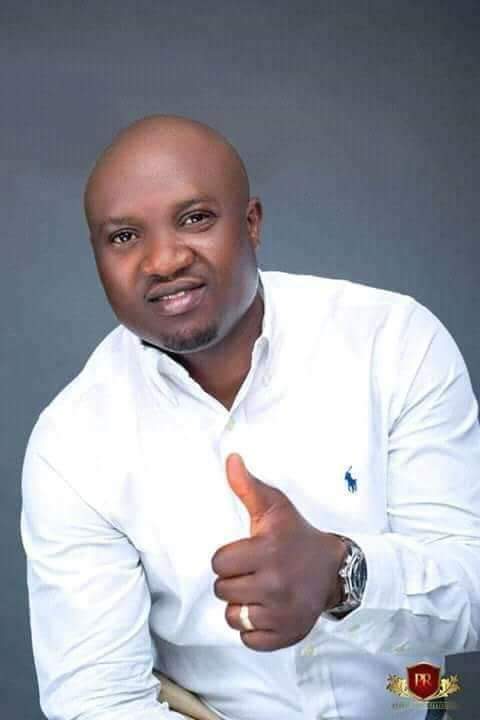 My Passion is to impact Lives– Akinlayo Kolawole
Mr Akinlayo Davidson Kolawole is the C.E.O of KADYET Nig. Limited with interests in Real Estate, Oil and Gas, Fabrics and so on. The young philanthropist is an employer of labour, a successful Businessman and Politician. In this interview with Chronicle Crew, the House of Representatives Aspirant talked about his background, how he started his business, his challenges and what led him to politics.
Can you lead us through your background?
I was born over 40 years ago at Ikosu Ekiti in Moba Local Government Area of Ekiti State. I grew up at Ile-Ife where my dad was a cocoa farmer. I attended Ibikunle Lawal International School at Ile-Ife. My dad died in 1987 when I was in primary 4. So, we had to leave Ile-Ife for Ikosu Ekiti where I joined L.A Primary School. At L A Primary School, I was given double promotion. I skipped primary 5 and continued from primary 6 as a result of my brilliance. I later got Scholarship from the then Governor of old Ondo State, late Evangelist Bamidele Olumilua for my Secondary School Education before the military truncated the democratic process in place then. The Administration of Bamidele Olumilua ended as a result of the military intervention.
Because of this, I had to go back to a local secondary school, which was Igogo Commercial Secondary School. I was also at Otun Comprehensive High School, and I finally wrote my West African Examination Council at Notridam Secondary School, Usi Ekiti where I passed in flying colours.
Meanwhile, being the first born of my dad with four siblings, there were financial challenges; my siblings couldn't go to school because of me. So, I realized that as the first born and as a man, I had to carry my siblings along. I had to make sure that the education of my siblings continued. Hence, I dropped my WAEC result and started looking for a job as a clerical officer.
So, I was using the little money I was getting to sponsor my siblings in school. It was after two of them graduated that I went back to school and I actually graduated with our last born in 2015.
But before then, I have been into business. I had worked with an Estate Firm, Bisibello & Co situated in Abuja. I worked with the Akure branch for about 5years. When I gained more knowledge about Real Estate property development and from the link and little money I was able to gather, I set up my own company KADYET NIGERIA LIMITED in 2007 as a lone ranger. I later went into other ventures like Oil & Gas, Fashion school, and so on.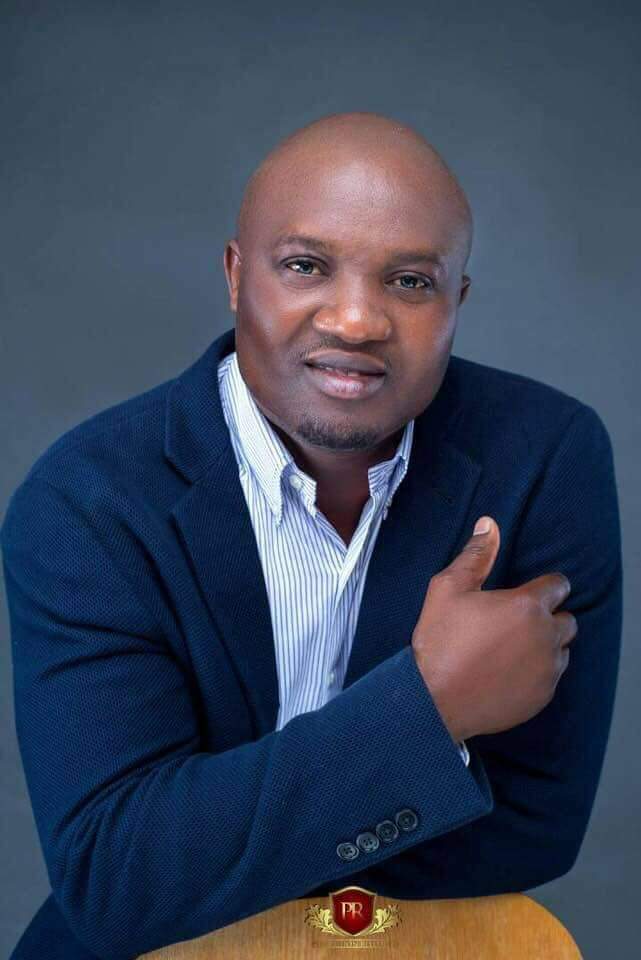 To say that you are a successful entrepreneur is an understatement considering the various companies God has established through you how challenging has it been before you attained this feat?
It has been so challenging because during our youthful days, we used to look up to people that are successful in their chosen career and be determined to be like them. But the youths of nowadays want to start big. They don't want to go through the tutelage and the step by step training they need to acquire wealth. They just want to acquire wealth overnight. And I believe any wealth acquired overnight will definitely vanish overnight.
We started gradually and it was so challenging. Another big challenge is different Government policies which can scramble one's business if care is not taken. Imagine paying 10% tax, it's just too much. But when you are focused with great determination, God will make what looks impossible possible.
However, in all we thank God for where we are.
What has been your greatest challenge in all these?
My greatest challenge has been the unfaithfulness of employees. They are not patient and not sincere. They want to join the company and probably take the company out of business. A lot of staff want to make money through fraudulent ways. Honestly, it's not easy. Most businessmen took loan from bank to set up the business which must be paid back with interest, you have to service your machineries and pay worker's salary. Most staff don't understand all these things; it is only few that can reason like the employer and work with target to your vision and mission. It has been so challenging.
You were known to be criticizing some bad Government policies, but all of a sudden we found you in this dirty business of politics. What got you into it?
What got me there is service. I want to serve my people. I looked at most of the people that have been representing us, and I realized that they are just selfish; they are there for their own interest. Especially in my Federal Constituency, I have never seen any of our Representatives on live show speaking in favor of the constituency they represent. My representatives were docile and lacked vision that requires genuine development. And I've noticed that most of the people representing us are old people that do not have a voice.
I believe that it is high time for the youth to be in the saddle of the leadership. Leadership entails your exposure, your level of education, and the way you see things and interact with people. And I believe the youths will do things in a very unique way. That was why I joined politics. My priority is service to my generation, the homeless, the elderly, the motherless, and so on.
During my electioneering campaign, I toured all the villages in my Federal Constituency and I felt the pain of the people. I could feel the level of poverty written on their faces. I realized that the Governments of the past were not doing as expected. I have been doing my humanitarian services even before I contested. I know how many people I pay their school fees and even while I was contesting I paid WAEC, NECO and JAMB fees for virtually all the Secondary Schools in the three Local Governments in my Federal Constituency because I felt their pains and realized some of them wish to become something great in life but they don't have the financial power.
So, I tried to lend a helping hand. I joined politics so that my name can be written in gold. I know that the Government is trying, just that their best is not good enough.
Now that you have contested as a politician, were you able to have different opinion from what you used to have concerning the politicians and even the governed?
Yes I have a different opinion because during my campaign, when you interact with the elderly and you ask them what they want the Government to do for them, what you will hear the farmers ask for is farm tools and fertilizer which ordinarily the Government should be able to provide. They are essential things to aid maximum production. And what most youths ask for is that they wish to go to school but their parents are poor, which means they need free education. I know that Government cannot do it all, but I expect the Government to do a survey of all the schools, fish out the ones with genuine need and pay their school fees without making noise.
I also saw some market women that soft loan of five thousand naira (#5000) can go a long way in their business. There was one woman that I met; this woman said in her entire life, she hasn't seen 50,000 at once. She was roasting corn. I was so touched that I had to increase the money I gave her to 50,000.
The level of poverty is very high.
You are known to be one of the greatest philanthropists in your Federal Constituency. Why and how did you venture into politics?
Politics is secondary while business is primary. why i ventured into politics is just to keep our society that has given so much in terms of value, integrity and quality education and just to give back to them and appreciate people of my age and generation.
Politics shouldn't be all about stealing money ,it should be about empowering people not necessarily financial empowerment. It should give them real human capital development,develop the State and the Local Government, give people sense of belonging. Politics for me is like a selfless service of giving back to the society.
I ventured into politics just to compliment whatever Government is doing and to support my people. Many issues are rising in infrastructure and Education sector. They have been so poor. However, the current Government is doing a great job now. I want to believe that things are getting better now because they're doing massive renovations of Primary and Secondary Schools in Ekiti State at the moment.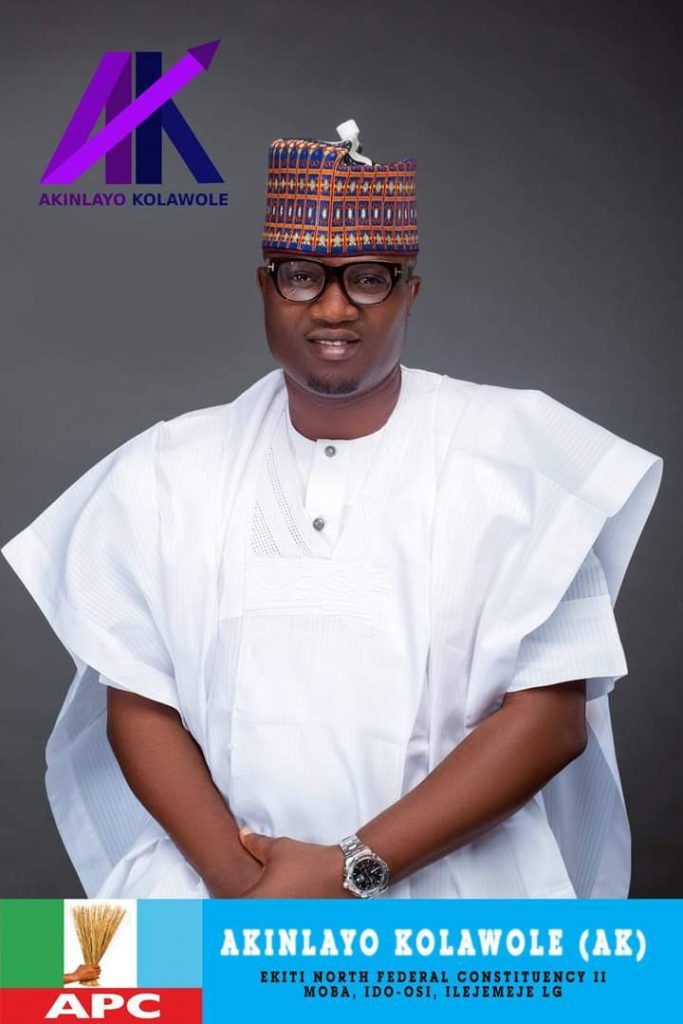 I set up Akinlayo kolawole foundation and the main purpose of setting that foundation is to give back because I could recall when I was growing up my dad lived in Ile Ife and he was a Cocoa exporter and that was why I went to International School but I lost my dad when i was 10 years old. So, we had to relocate back to the village and that was why I joined L.A primary School.
What life thought me in the past prompted me to set up Akinlayo Kolawole Foundation.
You see, if I could struggle and went through all this and still achieve something, that means a lot of people can actually live with their focus. With what I went through, how do I give back at least to reach out to those that are passing through what I passed through.
Akinlayo Foundation has been buying WAEC forms for a lot of people likewise Jamb forms for those whose parents can't afford to pay their school fees. We also pay for their lessons. After the examination, we help them got admitted into any institution of their choice.
Anybody that scored 250 above, the foundation will take care of the School fees and give them scholarship to complete their Education. We are doing that just to take some youths out of the street because so many youths are riding bike in which that's not their plan but they're doing it because they're not financially okay. So, to show them little encouragement, we are doing this not only in my area alone or Local Government, I do it throughout Ekiti State .
We collected 400 jamb forms and distributed it, we set up computer base training center and they all wrote jamb but unfortunately out of the 400 candidates, none of them could score 250 and above. They all got below 250. But thank God, a lot of them are in school now and we make sure we set up a reserve funds for the foundation to support them.
Do you have idea of the numbers of graduate that your foundation has sponsored?
We have sponsored so many. Even before we sponsored this we have started since 10 years ago and we have been making it a daily activity.
Apart from education, where again is your foundation coming in to assist people?
Yes, we give little loan for petty traders to help the less privilege.
What advice do you have for the jobless youths roaming around the street?
The youths in the street have to derive how to be self employed and not necessarily depend on Government. Also, I will advice the Government to pay attention to all our Technical Colleges.