I Will Change the Narratives As MHA- Temitope Ajayi …Condemns vote-buying, urges youths not to give up on their dreams The People's Democ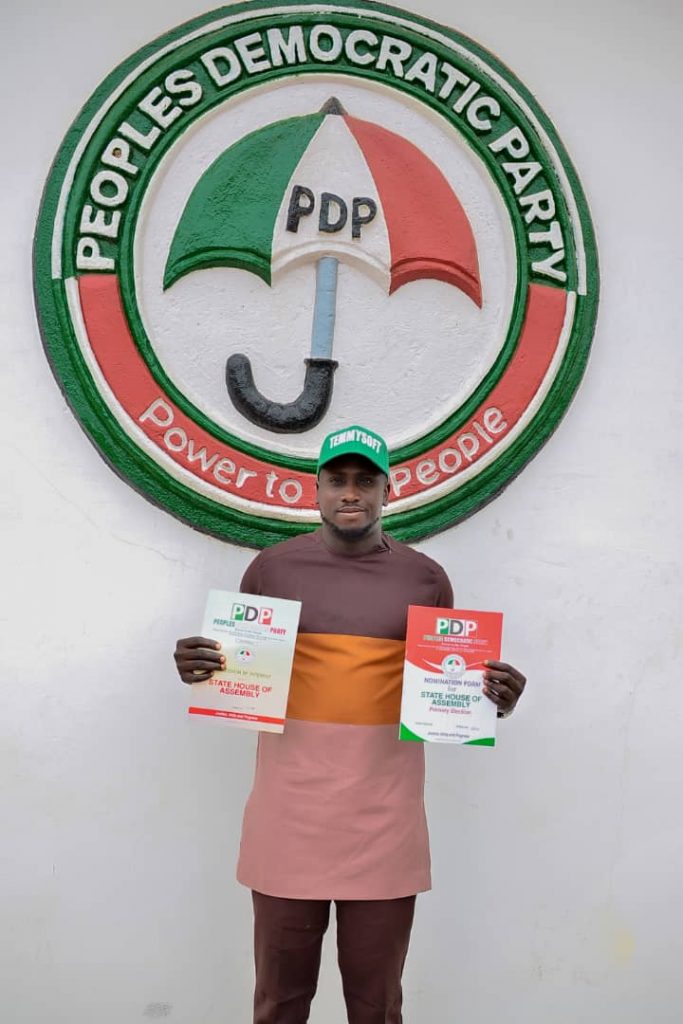 I Will Change the Narratives As MHA- Temitope Ajayi
…Condemns vote-buying, urges youths not to give up on their dreams
The People's Democratic Party leading Aspirant for the Akure South Constituency 1, House of Assembly seat, Ambassador Temitope Ajayi has implored Nigerians to purge the polity of the vote-buying syndrome.
The ICT guru, popularly known as Temmysoft, in a chat with Olanrewaju Ayo and Ayobami Oyeniyi of the Chronicle Magazine, also made some vocal points on how he intends to bring about positive change in the system.
Can you give a glimpse of the man called Ajayi Temitioe Babatunde?
I was born in the early hours of Tuesday 14th April 1992 into the family of late Pa Ajayi Aduralere of the Ilekun ruling family and Mrs. Ajayi Nee Akinyemi of Oke Aro both in Akure South Local Government Area of Ondo State. I grew up in the Iwalewa Area of Akure township.
I attended Bucky Nursery & Primary School Ayelabola Oke-Aro Akure, after which I proceeded to the Legendary Aquinas College of Akure for my Secondary School Education.
Upon graduation, I gained admission to study Computer Science at the Edo State Institute of Technology & Management [Now Edo State Polytechnic Usen], where I obtained a National Diploma[ND] in Computer Science, and Higher National Diploma[HND] at the Federal Polytechnic Ado Ekiti, Ekiti State also in Computer Science.
I later proceeded for my National Youth Service at Jaroy Investment and ICT Institute, Abeokuta in Ogun State.
Shortly after my service year at Jaroy Investment & ICT Institute where I gained some level of experience and professionalism, I established my ICT firm, ATB Application and Software Management in Abeokuta and its Headquarters at Gbangbanlogun Area of Akure, where I put into practice my course of study as a Computer Scientist. Having gone through a lot of professional courses like Oracle, Data Management, Cloud Computing, Software Development, Computer Security and Networks, Etc.
What informed your decision to declare your interest in the House of Assembly Seat?
Coming into politics is not a mistake. Though it was not something I have planned from a young age, having looked at how things have been in the country and the State, I felt the urge to come into politics to make a difference. As a Christian and as a Member of the Redeemed Christian Church of God, our Pastors have always been charging us to go into politics to shine forth our light. So I'm going into the system to change the system, with the help of God and the mandate of the people.
I'm aspiring to contest because of my passion for my people. Immediately I came back from Abeokuta, where I have my first company, and I do things for myself in my hometown, and with the little power that I have, I started the empowerment of old women; I started in Oshinle, where I empowered 200 women, also at Owode, to Okoro. I have a passion for the old woman because I was brought up by my mother alone and I understood the pains and struggles she went through.
As a young person going into politics, what are your views on godfatherism?
I don't have any godfather, but I have God the father. I know with God on my side, I will make headway.
As it is reported in the media, what do you think can be done about the internal issues in your Party, the PDP?
There is no party without issues, even the minor parties have their internal issues. So, I believe that all the issues will be solved very soon.
The issue of vote-buying is becoming a menace in the political system of Nigeria, what are your views on this?
The system is corrupt. That is the reason we want to come on board to make a difference. I'm not a party to vote-buying and I will implore the electorates to stop selling their votes and support candidates who have the will and machinery to bring about positive development.
Before winning elective positions, politicians are always with their people, but the reverse is the case when they eventually win. What are you planning to do differently on this issue?
Like I said earlier, I want to come on board to make a difference. I can categorically say that the present member of the House of Assembly in my constituency does not have a constituency office which the constituents can have access easily. No matter your busy schedules, it is compulsory to make room for the people you are representing their interests. Then let me correct a cliche, the House of Assembly is for lawmaking and not money-making, our people should also try to understand this.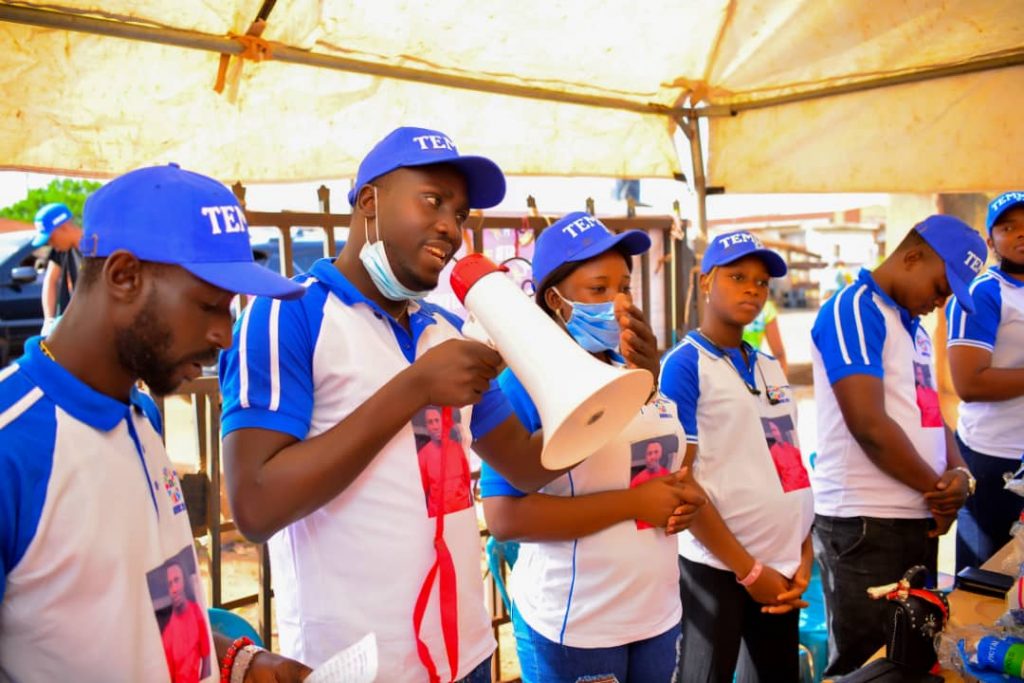 You talked about changing the narrative, How do you intend to effect this if you eventually get to the position?
If I get elected as a Member of the House of Assembly; and with our sole responsibility of making law, I will sponsor bills that will make a huge difference in society and increase the standard of living.
What appeals do you have for young people like you even in the current state of the Nigerian economy?
Young people should not give up, believe in their dreams, and strive to make a positive impact wherever they find themselves.
You mentioned some Empowerment programmes you had, can you shed more light on them?
I'm a man who has a burning love for humanity and selfless service. My passion and quest for this led to the establishment of my NGO, ATB Global Initiative, a body that helps the poor and needy, ranging from children, youths, widows, and the aged people.
I recently awarded scholarships to Pupils of my Alma Mata and Ebenezer Primary School, Amudipe, Akure from Primary 1 to 5 and the best graduating category to the Senior Secondary School level, allocation of support funds and relief materials to the widows and aged across Akure, Empowerment funds for the youths, start-up Capital for Businesses, modeling of young individuals, serial distribution of palliatives during the stay at home order during Covid 19 lockdown, and the most recent was the payment of Jamb registration fees for over twenty students in Oshinle Area of Akure, the Ondo State capital among many others.