Emily Memorial Foundation Visits Ondo Children Correctional Center, Donates Essentials By: Olanrewaju Ayo As part of her frequent contrib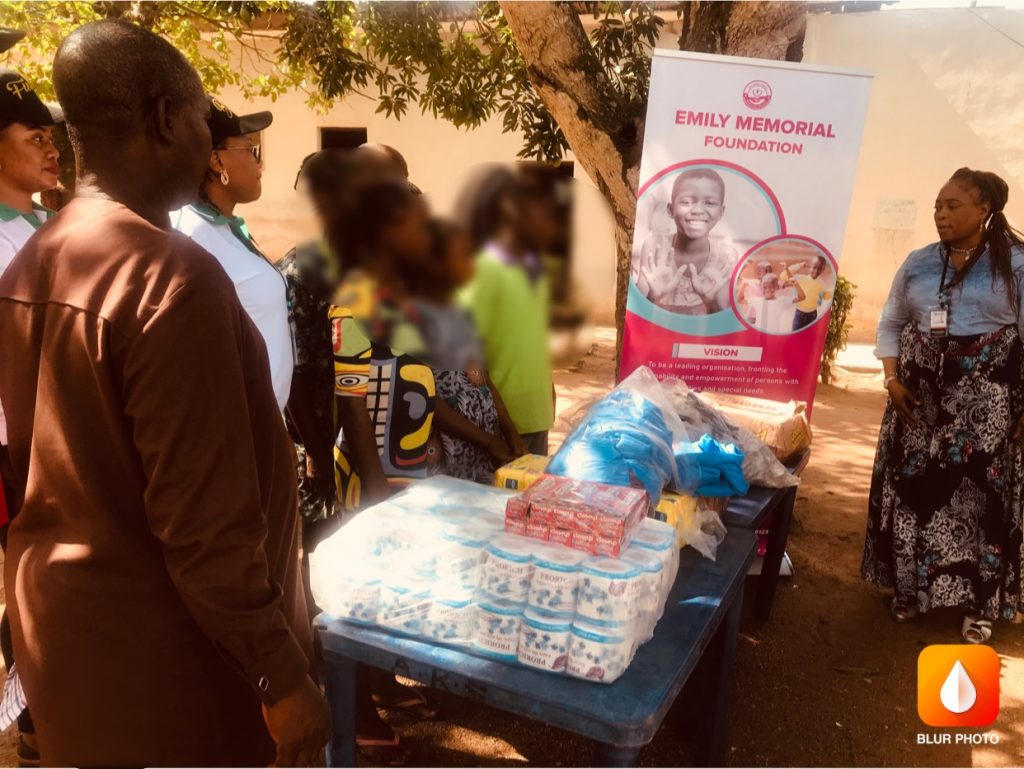 Emily Memorial Foundation Visits Ondo Children Correctional Center, Donates Essentials
By: Olanrewaju Ayo
As part of her frequent contribution to the society, the Emily Memorial Foundation on Thursday 14th of April, 2022 paid a courtesy visit to the Ondo State Children Correctional Facility, located in the State capital.
The foundation, A leading Non-Governmental Organisation Fronting the sustainability and empowerment of persons with disabilities and special needs was birthed out of love, compassion, and care for the destitute in society.
According to the Founder, Mrs. Adeola Fynch, the mission of the foundation was to create an environment that provides equity, support, capacity development, and empowerment for persons with special needs.
In her words " Growing up, I had my fair share of life's difficulties. I built my mind to believe in possibilities despite the challenges. In this part of the world, the burden of survival is great, however, there is of greater call, the need to acknowledge the community of persons with disabilities and our social responsibilities towards their wellbeing."
According to her, Emily Memorial Foundation was birthed on the premise of empowering persons with disabilities and special needs, creating an enabling environment for their personal and professional growth and wellbeing.
The foundation, at the Ondo correctional center, distributed clothes, shoes, ladies' essentials, and toiletries to the inmates and children with special needs.
In the meantime, one of the officials of the center, Mr. Oladele, lauded the initiative and called on other NGOs and well-meaning Nigerians to emulate this kind gesture in other to improve the standard of living of the children.