REVENUE GENERATION, PANACEA TO DEVELOPMENT- ODHAONDO ASSEMBLY PLEDGE Ondo State House of Assembly has pledged to continue supporting any ini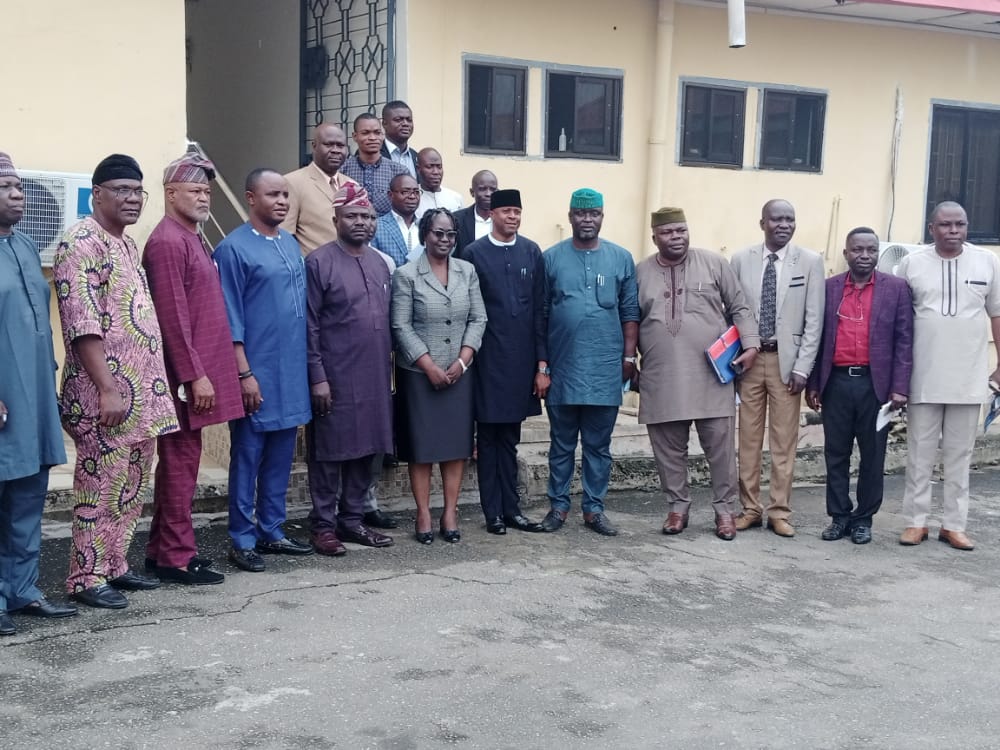 REVENUE GENERATION, PANACEA TO DEVELOPMENT- ODHA
ONDO ASSEMBLY PLEDGE
Ondo State House of Assembly has pledged to continue supporting any initiative
towards boosting the Internally Generated Revenue,IGR, of the State.
The Chairman House Committee on Finance and Appropriation, Hon Sunday Olajide made the pledged during a familiarisation visit of the committee to the Ondo State Internal Revenue Service (ODIRS), and the Office of the State Accountant General.
The Chairman stated that they embarked on the visits to familiarize with the agencies to assure them of a healthy legislative working relationship that will usher in a better horizon for the stat as the development of any state depends on innovative steps towards boosting the Internally Generated Revenue, IGR.
His words, "we are not on witch hunting mission neither are we looking for what is not lost, the whole idea was to familiarize with you and ensure everything is going on well in the state agencies. In the next few weeks we will comeback for oversight function."
Hon Olajide commended Governor Oluwarotimi Akeredolu for providing enabling environment and the management of the ODIRS for putting up new initiative towards achieving better results.
The chairman congratulated the Accountant General, Mrs Toyin Oni on her appointment, saying that they will continue to cross fertilized ideas towards strengthen the state treasury.
Other members said that they are happy with what the team are doing, they urged the offices to come up with new initiatives, and improve on the already established system.
Earlier the Chairman ODIRS, Tolu Adegbie who reeled out their activities and achievements noted that they have renovated all tax stations across the eighteen local governments of the state and also came up with various initiatives and workable ideas that will make taxes easy for the citizenry.
Adegbie who said they have been suppasing their target every year, informed that the Agency has been providing institution support for the top twenty most outstanding MDAs in the state to achieve better results.
Also, the State Accountant General, Mrs Toyin Oni who said that the economic challenges Is a global issue believed that through collaborative efforts, the state will continue to achieve the set goal.
The AG added that her office would continue to encourage positive ideas to boost the state IGR, noting that resource from the Federal allocations are dwindling while needs are rising.