2023; I Will Turn Things Around as MHR- Seyi Ogundare (OGO) Oluwaseyi Gabriel Ogundare, is a Philanthropist, a US-based ICT mogul, a community dev
2023; I Will Turn Things Around as MHR- Seyi Ogundare (OGO)
Oluwaseyi Gabriel Ogundare, is a Philanthropist, a US-based ICT mogul, a community developer and the Social Democratic Party (SDP) Candidate for the Owo/Ose House of Representatives seat come 2023.
In this interview with the Chronicle Magazine crew, OGO as fondly called by friends and political admirers shared his life experiences and reasons that gave birth to his NGO, the Ogundare's Foundation.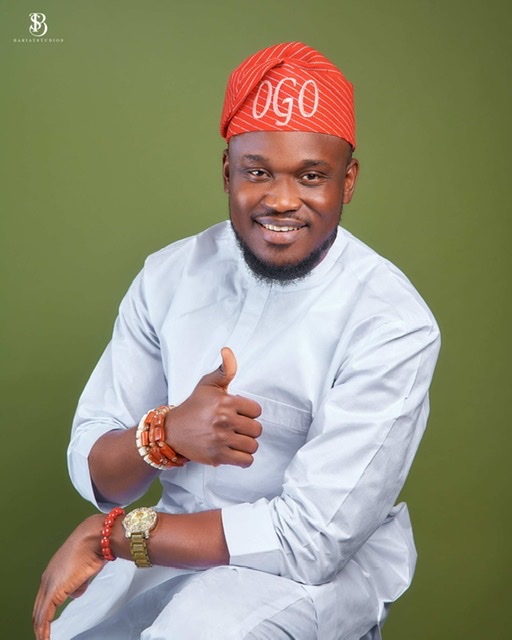 Can you give us more explicit details about your background?
I came into existence over three decades ago, with a glimpse of hope and absolute joy.
I was born to the prestigious family of Prince and Mrs. Ogundare and Olufowose respectively in Imoru, Ose Local Government of Ondo State. I had my elementary education at New Church Primary School Arimogija, in Ose Local Government, Ondo State, before I proceeded to Lagos State Baptist Academy for my secondary education where I attained my O'level.
In my quest for Western Education, I proceeded to the United State Of America for my Bachelor's Degree in Information and Cybersecurity at the University of Maryland Global campus, Maryland United States of America.
I also attain a Master's degree in Project Management and Information Technology in 2021.
I began my professional career with American Psychological Association in Washington DC, as Linux and Network System Engineer between 2014 and 2015.
I later joined the United State Development of Commerce in Washington DC, as Enterprise system Engineer between 2015 and 2016. I worked at the US Food and Drugs Administration In Maryland, as Server Automation Engineer-Puppet Development Technical Lead. I currently work with Oracle America in Maryland, USA as Principal Cloud Develops Engineer.
I became a politician, due to my passion for community development and good governance, I took the bold step to contest as the member representing Owo/Ose Federal constituency in the 2023 General elections.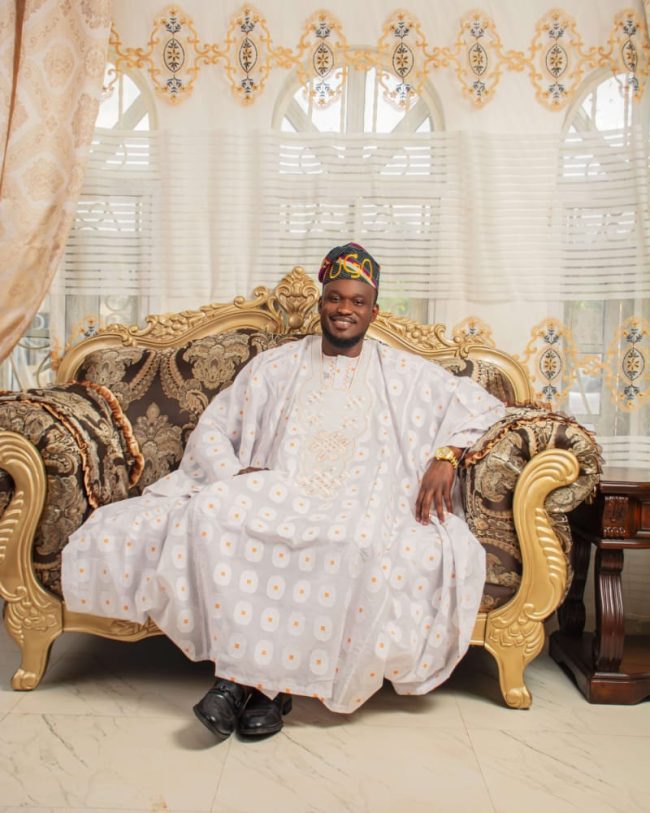 Can you tell us the challenges you went through in life's journey and how you have been able to overcome them?
I believe everyone has his/her own story. Though I was born with a silver spoon, somewhere along the long, I lost the spoon. But as fate could have it, we are here again. I thank God for his faithfulness and kindness over us. The journey wasn't easy, it has been rough; at times we go on hunger strike, and we have to wait for mum to go to the farm to get some farm produce and bring it back home and sell before we could have our daily meal. I hawked as well; I and my elder sibling would hawk early in the morning, we hawked groundnut and other petty things like biscuits, and sweets. We did the hawking first thing in the morning and we also did the hawking when we come back from school. We did all that so that we could have something to eat. It was a very rough and terrible situation, but we thank God for his faithfulness so far.
As a social and community developer, what are the issues that gave rise to your involvement in social work?
The issues that spurred my involvement in social works are the experience I have had. I do ask myself one simple question, if someone comes to me for help and my other mind is like don't help because things are tough for now, then the next thing that comes to my mind is "when you were in that position if someone had come to your aid, would you be happy? And if my answer was yes, then I will tell myself "do the right thing". I have a first-hand experience of living uncomfortably, so I know how it is for someone to be living on nothing. So, what prompted me to do these is trying to help and give back to my community. I know things are had, so what I am doing is to ease the burdens on the people.
Can you tell us when and the reason for the birth of your foundation, "The Ogundare's Foundation"?
The Ogundare's Foundation came into being to reach out to more people. I wanted to do more, I believe that I'm blessed so I could be a blessing to others. God didn't just bless me to help myself and my family alone, but to bless others. My definition of wealth is having something to eat, having a car to drive and you have a roof to lay under. And since I have all that, I should be able to give to those in need. The Foundation can up because we wanted to do more for society and everyone around us. I'm very happy that I have a very supportive wife. She supports me in everything and she is always part of the charity programmes. I could recall that when I was planning to do the Ijagba/Imoru school, I told her about it and she was like they don't have water, let's add a borehole to it, let's build toilet. I thank God for having her around me.
Can you highlight some of the past activities of the foundation?
Like I said earlier, we built a school in Ijagba/Imoru, and we installed a transformer in Ifon. There was also a woman that had cancer that we took care of by the grace of God. We raised funds for her and successful surgery was carried out on her, she was fine but she later died because she was ill and she lacked the money to treat herself. I was furious because she didn't contact me. And now that she is dead, I will be bringing her children into the foundation and continue to pay for their school fees. For the Owo massacre victims, we are going to take care of those that are now orphans, and that have lost everything. We have a programme for them to bring them back to school and sponsor their education up to the tertiary education level. We also have some widows that we give monthly stipends in my community. We have other children that are on our scholarship scheme because anything that concerns education is my priority. We have so many more schemes and programmes that we will roll out.
What are the goals and aims of the foundation?
The Ogundare's Foundation aims to leave no one behind. To ensure that everyone is carried along and that we can have an impact, not just an impact, but a good impact on our society.
What we know is that we are all going to die, but after our death, our good legacy should live on. One thing I would love to be remembered for is that I did my best to take care of the vulnerable in the society.
What are the challenges of running the Foundation?
First of all, one needs to be very dedicated. When you do these things, we know that we don't get a dime in return. A couple of some of my friends in the United States will always ask me if I get any help from the Government because they wonder how easy it has been for me to carry out these projects. It is not easy to work for my money and then bring it back to sponsor the activities of the foundation. When we started, we received a lot of critics like, why is he doing this? Is it because he is venturing into politics? People said all sorts of things, but I'm always prepared to face the unexpected. Running the foundation is a very big task. We have to be there for those in need.
At what point and why did you venture into politics?
I ventured into politics when I found out that there is a huge vacuum and no one is filling up the vacuum. I came into politics after I opted to build the school at Ijagba/Imoru. What prompted that was when I came home in December 2019 for my parent's Birthday, one of my teachers who is a teacher in the school and coincidentally my brother-in-law, called me and said I should come and look at the school because he has seen and heard a lot about what I have been doing for people around me. He wanted me to see the school because the school was nothing to write home about. So, I got there and saw the situation of things; the building and infrastructure were terrible, so I knew something urgent must be done. I looked at the dilapidated building and I told him we will do something. Initially, my plan was just to renovate the building and put a good roof, windows, and doors but I later put another structure in place. It was when we started work on the school that calls were coming in from the people. They said if I could do these things with my funds, I will do more when I am in a political office whereby funds are available to take care of the people. I gave politics a shot just to answer to the yearnings of the people.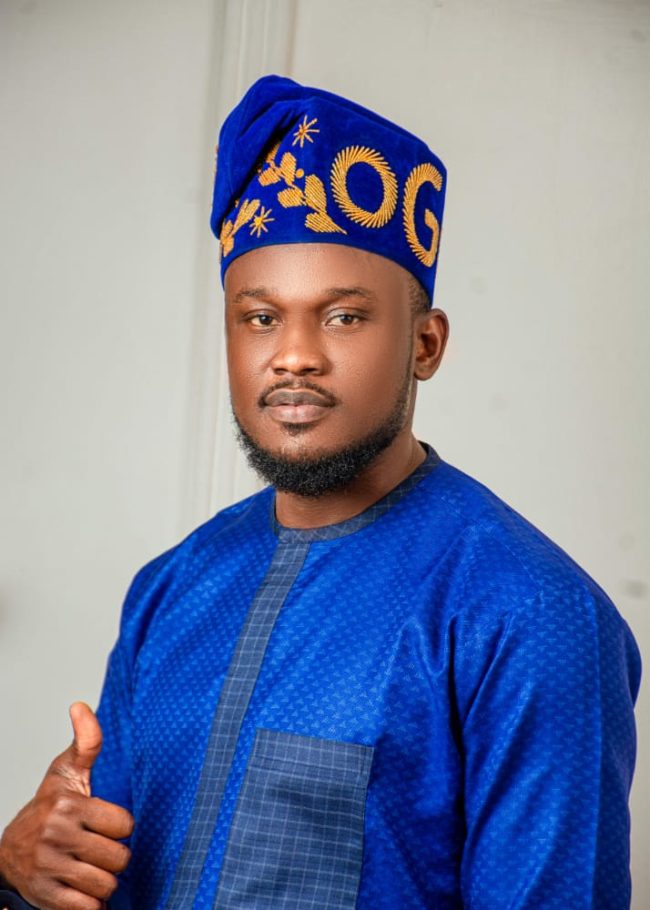 What are the policies that need to be corrected in Nigeria?
Almost everything needs to be corrected in Nigeria. Talk about security, the infrastructure, etc, almost everything needs to be corrected.
We now live in a country where we buy Naira and we are complaining that the Dollar is on the rise. We don't even have Naira in our banks, that is where we have found ourselves today.
The security of the nation is nothing to write home about. We now live in a country whereby when you want to go out in the morning, you have to look at your family because that might be the end, you might not see them again. So, everything is wrong in Nigeria! That is the main reason I'm contesting for a seat at the Lower Chamber of the Nigerian Senate, and by the grace of God, if elected, we will debate these issues and change the narratives.
What exactly and where is going to be your area of concentration if you become the representative of your people at the lower chamber of the National Assembly?
My area of concentration has been explicitly highlighted in the manifesto that was made available to the public. But for emphasis, I will prioritize the human capital development of my constituents, we will relegate to the background, the era of empowering constituents with wheelbarrows, bicycles, and the like, and we will focus on empowering them with soft skills in tech and ICT.
Let me also emphasize this, before now, I have through my foundation completed some projects in Owo/Ose; when elected, I will facilitate different infrastructural projects, and we will see to the urbanization of Owo/Ose. Also, I will prioritize education, both formal and informal.
Lastly, the primary purpose of the legislator is to make law, as the people's representative, I will actively participate in the decision-making process on the floor of the house, the yearnings of the people of Owo/Ose shall be my anthem in the floor of the lower chamber of the National Assembly.
It is common among our Politicians, before they get to power, they are always accessible; you can reach them on phone, they can also reach you. But the moment they become the representatives of the people by virtue of the mandate given to them, they make themselves incommunicado. In your own case, what should we expect?
Like I have always said, I am offering myself for service; it is going to be an all-inclusive representation as no one will be left out in the scheme of things.
I am here to serve the people and not to lead them, the people own the mandate, the people own democracy, they own the constituency. In my manifesto, I pledged to the people of Owo/Ose that we shall have periodic constituency meetings whereby their opinion shall be heard, without me getting closer to the people, I can't know their yearnings. therefore, I will be available and I will not be the Abuja Legislator, but the Owo/Ose Legislator.
How would you appeal to the people of Owo/Ose Federal Constituency especially now that 2023 election is gathering momentum?
My appeal to the people of Owo/Ose is simple; the future we have all been clamouring for is here, it is now! We must all come together to salvage our constituency from her pauperized state.
Come Election Day in 2023, they should come out en mass and not allow the will of the people to be sabotaged. Everyone can see what the country has become, we definitely won't continue on this path of refrigeration, and it is time we make a decision that will shape our future, we must not allow the myopic politicians to have their way again, let us come together to change the narrative.