Young Jomiloju Needs N5M Surgery for Survival: Mother of hole-in-heart baby cries out Bidemi Akinyele Tope is in dilemma over her 5 years o
Young Jomiloju Needs N5M Surgery for Survival: Mother of hole-in-heart baby cries out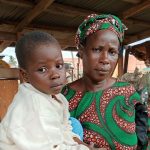 Bidemi Akinyele Tope is in dilemma over her 5 years old daughter, Taiwo Jomiloju who has been diagnosed with a hole in her heart. She urgently requires a corrective surgery at an estimated cost of N5million.
A medical report signed by Dr I Ndoka, Paediatric Cardiologist, at Federal Medical Centre Owo confirmed the diagnosis of symptomatic congenital heart disease (difficulty with breathing), confirmed by echocardiography.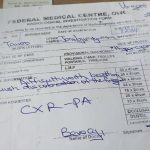 Jomiloju requires further cardiovascular evaluation and possible open heart surgery to correct the defects in order to forestall irreversible and life threatening complications.
The toddler's mother, who can't afford to foot the bill has sent a distress call to all Nigerians and government of Ondo State to come to her aid and save her only daughter's life.
Narrating her ordeal to journalists, Bidemi said, she noticed her breathing was faster than normal, which made her to visit FMC Owo where she was diagnosed of hole in the heart.
"Her breathing is not normal like she struggles to breathe, like someone struggling for life. Her weight is also really reducing.
Bidemi said the family has been running from pillar to post to raise money for the life-saving surgery, but without much success.
Although there is no specific deadline for the surgery, Bidemi said she was advised to do it as soon as possible.
According to Bidemi, I need help. It's a life and death situation. I need people to help me, I need someone that God can use to help me save the life of my only daughter," she pleaded.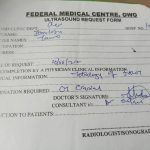 " I am using this medium to appeal and beg our kindhearted Governor, Arakunrin Oluwarotimi Akeredolu, Ondo State First Lady, Betty Anyanwu-Aketedolu, the Deputy Governor, Lucky Aiyedatiwa, and other well to do in the Society to come to my aid and safe the life of my only daughter".
Bidemi is a Petty Leaf Seller at Isikan Market, Akure, Ondo State. She is the only person caring for her child, with no support from anybody.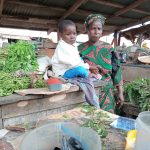 Her word: "I am pleading with Nigerians to assist me to save my daughter from dying. Watching my girl in such pains is very traumatic. Any amount of donation from Nigerians will be appreciated. And if one person is touched to pick up the bill, we will remain grateful forever," she said.
Donations can be sent to Bidemi Akinyele Temitope, 0165499647, Union Bank. Call 09124691747 for enquiry and further details.