Human Capital Developer, Ayomide Akintade Bags Humanitarian Service Award By: Olanrewaju Ayo A Social Development Advocate, Ayomide Akintade will on
Human Capital Developer, Ayomide Akintade Bags Humanitarian Service Award
By: Olanrewaju Ayo
A Social Development Advocate, Ayomide Akintade will on Sunday, 28th August bag the Youth Ambassador in Humanitarian Services Award.
The Award, will be bestowed on her by the Chronicle Magazine, an independent news medium, that has been in existence for almost a decade, to serve as feedback between the government and the people.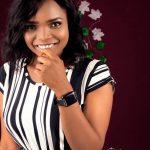 The Chronicle Magazine Award is a special category of Awards designed to celebrate and honour individuals of unaltered integrity and dignity; who have distinguished themselves in their chosen paths.
Ayomide, whose passion for community and humman development services began in 2018, when she founded her NGO named " I Can Dream Big Foundation", popularly called "I-CAN".
The organization is centered on empowering young minds with entrepreneurship skills and capacity that aid personal and economic development.
In 2018, the organization hosted 17 Public Secondary Schools in Akure, the Ondo State Capital where participants acquired different hand skills. In 2019. The organization proceeded with one on one mentorship with 15 students from different secondary schools which lasted for 1 year and 6 months, and ensured all the students interned with different private firms in Akure.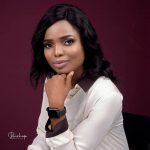 In March 2020, Ayomide joined the Next Leaders' Initiative for sustainability (NELIS Africa) to sensitize rural communities about the COVID 19 virus. In 2021, her organization hosted 21Secondary Schools in Akure, and also in 2021, she joined the World Computer Exchange an international organization sponsoring the Inspire Girls project in Nigeria, with the aim of grooming tech skills amongst Secondary School girls. She worked as a field Associate in the organization.
In 2022, her organization hosted the ONE CHILD ONE SKILL, A 4 DAY Program that took place at the Ondo State Correctional Home, and presently the organization is hosting her project Tagged The ICT (Innovation, Creativity & Tech) Hub ensuring that children in rural and suburban communities have access to learning tech skills.
Her organization is addressing the United Nations Sustainable Development Goals 4, 9, and 11 (quality education, industry, innovation and infrastructure, and sustainable cities and communities).
As a community and human development advocate, Miss. Ayomide who is also the Vice President of Rotaract Club Akure Community Base, has volunteered for several NGOs such as Emily Memorial Foundation, G-Rite Networks, Clean Up Naija (Lagos State) The Ogundare's Foundation, Nelis Africa, and The Africa Child Foundation.
In the meantime, the theme of this year's Anniversary/Public Lecture is Insecurity: A Threat to Human Existence and Economic Development in Nigeria to be delivered by Mr. Eni Akinsola, the CPS to former Governor Olusegun Mimiko of which Chief Ifedayo Adedipe SAN is expected to be the Chairman.
The 9th in the series will be held at the Sunbeth Hotel, Sijuade, Akure, with Governor of Ondo State, Arakunrin Rotimi Akeredolu as Special Guest of Honour.
While Special Guests for the ceremony are Rt. Hon Victor Olabimtan, SUBEB Chairman, Dr. Tolulola Bayode, the President and Founder of the biggest Orphanage homes in Africa, Dorian Homes.
Also, HRM Aladelusi Ogunlade, Deji of Akure, HRM Ademola Adebiyi Oyinbade, Oloba of Uso and HRM Rotimi Obamuwagun, the Olumoru of Imoru will be Royal Fathers of the Day.