what people say about Dr. Abiola oshodi Scores of Students Returned to School with Dr. Abiola Oshodi Scholarship and Bursary Awards Dozen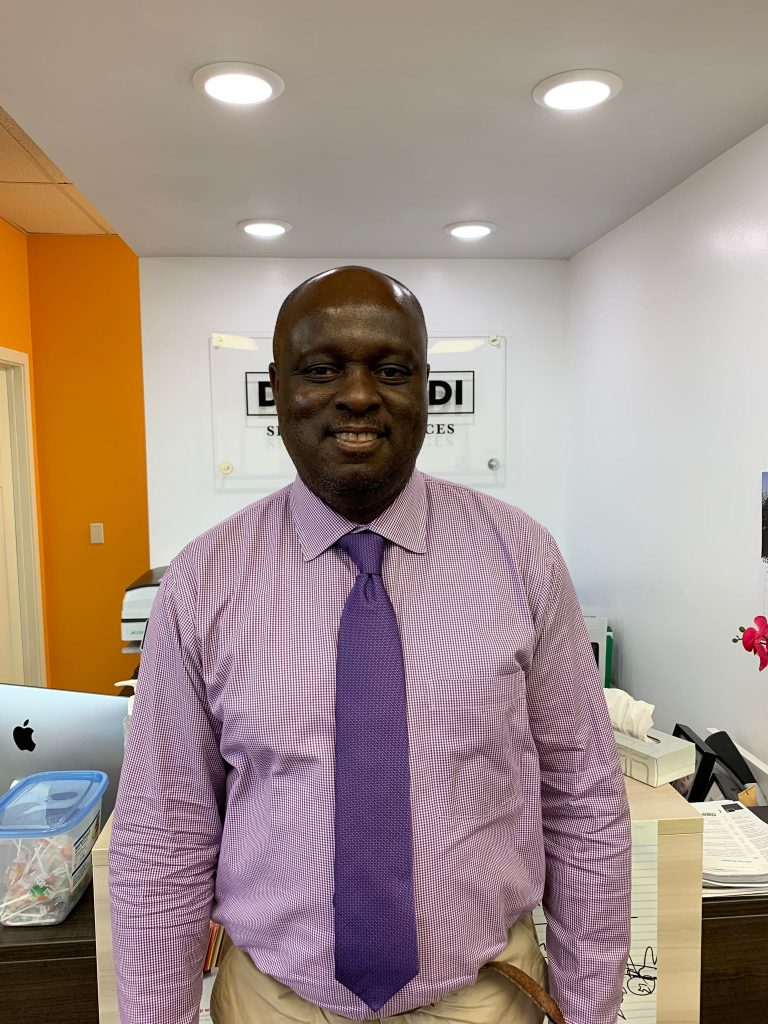 what people say about Dr. Abiola oshodi
Scores of Students Returned to School with Dr. Abiola Oshodi Scholarship and Bursary Awards
Dozens of Ondo State students in tertiary institutions across Nigeria have been prevented from abandoning their education pursuit by a philanthropist, Dr. Abiola Oshodi, after handing over bursary awards to them.
Some of the students, atleast 83 of them, received the bursary awards from Oshodi to offset their tuition fees that was suddenly increased by their institution management which was said to have affected the students plans.
Speaking on behalf of the beneficiaries, the National President of Owo Local Government Area Students' Union (OLGASU), Omotayo Ajibola, disclosed that most of the beneficiaries were on the brink of pulling out of their programmes in the various institution due to inability to pay their tuitions.
Ajibola, in a statement made available to newsmen yesterday, described the bursary ward disbursed to the beneficiaries by the Canadian-based Oshodi as apt and timely
According to him, before the disbursement, some students were barred from sitting for their first semester examinations because they had not paid their tuitions.
But Ajibola revealed that immediately the bursary was released to them by the Canada-based philanthropist, they travelled straight to their schools to pay their fees and sit for the rest of the courses.
The students commended Oshodi for paying bursary to hundreds of Owo Students in various tertiary institutions across the country, saying his gesture has helped restore the students dreams.
In the appreciation letter, the student leader commended Dr. Oshodi for making good his promise, saying he had rekindled the hope of students who were already looking helpless as a result of hardship faced in paying tuition fees in their various institutions.
Besides, he stated that the bursary was not only coming to serve a purpose of providing succour and relief to parents, but also as a motivating factor to the student body at large.
The National President of OLGASU appealed to philanthropists in Owo local Government to collaborate with one another in improving the education standard in the kingdom by emulating the good gesture of Dr. Oshodi.
He said: "The Bursary payment is coming at a point when it is gradually becoming Impossible for students to proceed with their desired dreams for a better future through education as a result of the Inflated tuitions across higher institutions within and outside Ondo State."
Dr. Oshodi had rolled out free bursary forms for students from Owo Local Government and after thorough screening of the applicants, 83 students were selected for the bursary award.
The philanthropist has been engaging in different human capital development for the underprivileged through his Foundation from which several women, widows, youths and physically-challenged persons had benefited from.
The Dead Hope Came Alive.
It was on a beautiful Sunday evening on a WhatsApp platform created by a presidential hopeful in Nigeria for the purpose of soliciting support for himself during the course of the 2019 general election in Nigeria, prior to this time, all my hope of attending the Nigerian law school with my colleagues was fast becoming an illusion, I have called all the influential people I know all my life even as a former students union President of one of the south Western States university with my connection cutting across all the political parties in the state, yet nobody came to my rescue, it all seemed to me that family forces must be at work for the immediate past governor of my state who will on a good day call me to his sitting room for discussions not to think of helping me despite my perceived closeness to him and my incessant appeals for assistance from his cabinet members.
The law school had resumed and students were to report to campus by November 2018, as at the end of December 2018 I was unable to raise a meagre 50,000 naira for my preliminary registrations,I told my mum to go pick up a loan with interest from anybody who deals in loan business,the story still remains the same as nobody could borrow her more than 20,000 naira maximum which was not enough to salvage this daring but desperate situation I was confronted with. I started consoling myself that after all I can go to the law school with the next batch.
Suddenly, a thought came to my mind ,the thought persisted relentlessly in my heart that I should send a message to the presidential hopeful group that I was in dire need of financial assistance for my law school program. I considered my status as a former president of a university students Union, what if any of my students were on this platform? This and many more were the thoughts that flowed through my heart ceaselessly for the most part , it got to a point where I had to choose between my logical thought process and what my heart was telling in order to save my career which was at stake, I went for the latter option , which was to follow my heart and damn the consequences .
Finally, I summed up courage and I sent a customized message in my name carrying all my identity to the political group, and I waited for any response to no avail, suddenly in the evening of the this particularly difficult period , a lady on the platform copied the message and reposted the message with a comment that nobody had responded to my post,another person on the platform was of the opinion that Nigerians are dubious, then suddenly another person started typing,this time around I was afraid whether the person was for me or against me.
Dr. Abiola Oshodi was the man typing on the platform, I don't know him as Dr.Abiola Oshodi as at then,I only wanted to see the person's comment,low, and behold , the comment was in my support, the man just told me to private chat him which I did,he interviewed me and said I should send my credentials for verification which I also did, after the scrutiny, I was told to send my account number, instantly I received the sum of (200,000)two hundred thousands naira from from the Dr Abiola Oshodi foundation, that was how I was able to attend the law school with my colleagues.
The Abiola Oshodi foundation is the hope to the hopeless, after my encounter with this foundation, I have also recommended more than five people with critical financial issues like me. The fact speak for itself.
ADEGBOLA ODUNYEMI ESQ,
Yours in development.