WHAT CONSTITUTES MY INTENTION TO CONTEST- OLUWASEYI GABRIEL OGUNDARE "Never turn your back on a threatened danger and try to run away from it. If you
WHAT CONSTITUTES MY INTENTION TO CONTEST- OLUWASEYI GABRIEL OGUNDARE
"Never turn your back on a threatened danger and try to run away from it. If you do that, you will double the danger. But if you meet it promptly and without flinching, you will reduce the danger by half. Never run away from anything. Never!" – Winston Churchill.
Nigeria today is embattling so many social, economic and political crises. Every part of the country has her peculiar challenges. Nigeria, the giant of Africa is faced with underdevelopment issues ranging from high rate of unemployment, in-egalitarian distribution of income and wealth, high level of insecurity, increase level of absolute poverty, low level of social and political consciousness, to an increase in illiteracy rate, poor health services, poor housing condition, and poor and ineffective government policies and laws, to mention but a few. Also, Nigeria's economic potential is constrained by many structural issues, including inadequate infrastructure, tariff and non-tariff barriers to trade, obstacles to investment, lack of confidence in currency valuation, etc.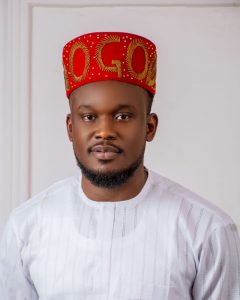 Indeed, the country is faced with many issues, which can be grouped into a dysfunctional socio-political structure, profoundly entrenched corruption and an unproductive economy. The irony is that this issues increase by day and it has relegated the nation to the background among the committee of nations.
Looking at the challenges we are faced with, one of the best way to make a positive change and major contribution is to be actively part of the decision makers. The country needs fresh minds to eject their energies and knowledge to achieve productivity for our country. This forms my first reason why I am contesting to represent my constituency, Owo/Ose Federal Constituency in the National Assembly. Section 47 of the 1999 constitution of Nigeria provides that there shall be a National Assembly for the federation which shall consist of a Senate and a House of Representatives. As empowered by the constitution, the chief function of the House of Representative is Law making. I believe if credible and developmental bills and laws are made, there will be feasible impact and development not just in the constituency I want to represent, but the country at large.
For emphasis, some of the challenges of our Nation which overlapped to all our constituencies and communities are as a result of bad policy. If I'm given the privilege to be part of this policy makers, I will channel my efforts into bringing about initiatives, bills and policies that will have impact on the socio-political, economic, and infrastructural development of my constituency and the country at large.
Secondly, as a young man who has crossed difficult Rubicon in life; I understand what it means to grow up in local communities with little or no development. As a man who has grown to have the emancipation of people at heart, I have through my foundation met some of the basic needs of my people, but it is time we make sure of the resources made available for them to bring about vast impact. I want to use the resources available to meet their immediate needs, as a matter of fact; I am contesting to represent the interest of my people.
And as a man who has travelled wide to the developed countries, I want to use the experience and the knowledge I have gathered to bring about positive change and development of Owo/Ose federal constituency.
It is on this note that I, Oluwaseyi Gabriel Ogundare, presents myself for service. I'm ready to take the mandate, to agitate for the collective interest of the good people of Owo/Ose constituency.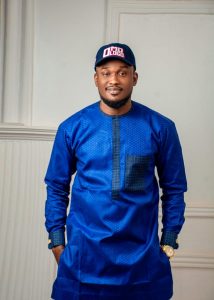 MY APPEAL TO OWO/OSE CONSTITUENTS
"No man is good enough to govern another man, without that other's consent" – Abraham Lincoln.
Dear Owo/Ose constituents, a time has come in our lives whereby we need to collectively take actions to salvage our communities from her pauperized state. We have long yearned for development and the time is now to re-enact our collective interest into a policy; it is time we all come together, in unity, and fight to put our communities in her right place.
Dear constituents, it is time Owo/Ose competes with her peers even as we begin the journey to bring the dividend of democracy close to the people. My greatest interest is to bring to reality, the Owo/Ose of our dreams. This can only be achieved through your consent and your collective mandate.
My dearest constituents, I'm offering myself for service; a service of interest, not that on a mission of vendetta, but to be a voice to the young, old, indigene and residents of all our various communities in Owo/Ose. It is high time we erase the cliché that our vote doesn't count. Your votes count and that is why I'm appealing to you all, to actively participate in the decision making process.
As a young man ready to serve, your yearnings, regardless of religious, political and ethnic affiliate, will be my utmost priority. The time is now! The journey for an all-inclusive representation begins now!