NIROWI: How Ondo Multi-Billionaire Edifice went down the drain ... As site becomes kidnappers Den ... An inventor, Tope John to resuscitate Site wit
NIROWI: How Ondo Multi-Billionaire Edifice went down the drain
… As site becomes kidnappers Den
… An inventor, Tope John to resuscitate Site with Recycling Company
Nigerian Romanian Wood Industry limited (NIROWI) was a joint venture between the Federal Government of Nigeria, Beeb Holdings, the old Ondo State government, on the one hand,  Nigerian Industrial Bank, Nigerian Bank for Commerce and Industry, and FOREXIM of Romania on the other.
The wood company was established in 1974 by the then Western State government to be an integrated wood processing company and was strategically located where the source of major raw material, that is,  wood, was readily available.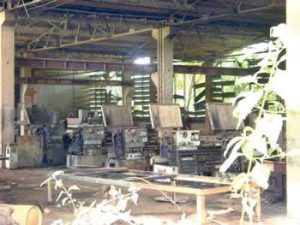 The name NIROWI remains fresh in the minds of residents of Ondo town and its environs, as once upon a time, it was the largest provider and producer of quality wood for furniture in Ondo state, Southwest, and indeed Nigeria.
NIROWI, in its heyday, was known to be involved in the production of beautiful decorative items, used in homes and offices, and was second to none in terms of taste and quality.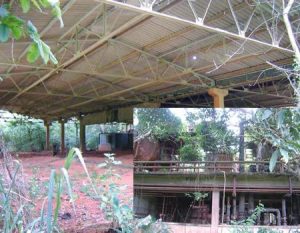 The wood company was also known to be one of the greatest employers of labour among other industries and companies in the State at the time. In years past, the Ita-nla area in Ondo town, Ondo State, where the company was situated, was a beehive of activities.  However, now, the whole area has become more or less, a ghost land and an abandoned multi-billionaire edifice.
Less than fifteen years after the company began operations, it went down the drain, a situation, which some experts in tree planting and environment, linked with the rise in the felling and burning of economic trees and deforestation in almost all forest reserves across the nation.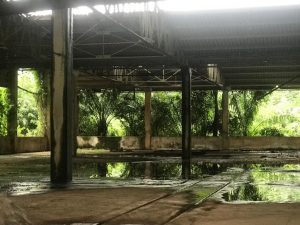 In its productive years, NIROWI was the pride of the people of old Ondo State as it provided employment for the people of the State and impacted its immediate environment. Working in the company was a dream for many prospective young school leavers from the state and beyond.
NIROWI, situated in a large area of land of over 40 hectares abandoned over the years has become the den of kidnappers, joints of ritualists and the center of illegal activities.
Recently, an innovator, Tope John, who is an indigene of Ondo town took a bold step to revitalize sections of NIROWI for plastic waste recycling.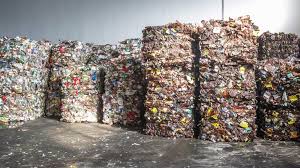 According to Tope John, his company Topzy recycling company was initiated to combat environmental waste pollution and also create job opportunities, and he chose the NIROWI site in other to revitalize it and prompt investors back to Ondo state.