" We have the Capacity to compete with Coca Cola, Bigi Cola, others if"….GBB Boss Hamis Feyibunmi Balogun, is the MD/CEO GBB Yogurt and Juic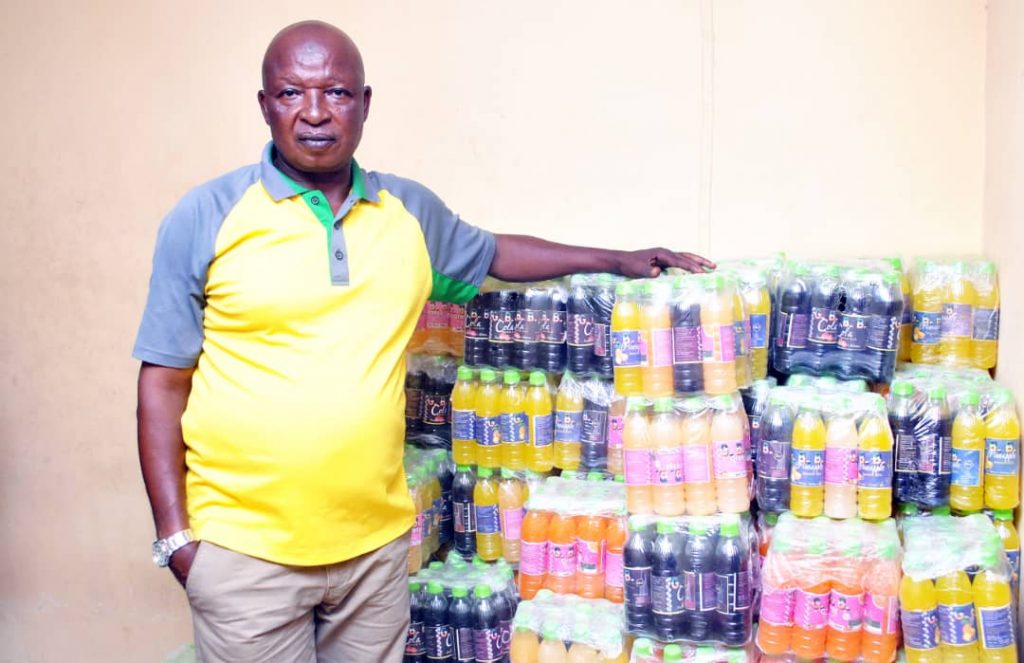 " We have the Capacity to compete with Coca Cola, Bigi Cola, others if"….GBB Boss
Hamis Feyibunmi Balogun, is the MD/CEO GBB Yogurt and Juice, a Diary manufacturing company based in Akure the Ondo State capital. In a chat with the Chronicle, he talked about his zeal for the manufacturing industry and the need for government to invest more in industrialists.
Can you please introduce yourself sir?
My name is Hamis Feyibunmi Balogun, I'm from ikare Akoko In Ondo State. I am the Vice Chairman of Ondo State Industrial Park.
I schooled in Ondo State, ikare Akoko precisely, for both my Primary and Secondary Education. I went further for my education, I did part time course, I had my Masters in Food and Nutrition and also Business Administration. I worked with Fan Milk PLC in the production department for so many years before crossing to the sales department. I later resigned to start my own business in Kaduna. I was doing fine with before my factory was burnt down in the year 2000 during an ethnic riot.
I then relocated my business to Ondo State, Akure to be precise. Even though I knew nobody here, I started sleeping in the mosque for sometimes, until I wrote a letter to the then Governor, late Governor Olusegun Agagu to partner with me so that I can continue what I do in Kaduna here. He replied and told me that the Government had no business in partnering with anyone but they can provide the enabling environment for the business to grow.
So, I was asked to go to Accelerated Poverty Alleviation Agency (APA), and that was where I met one of the Directors, Mrs Olaiya who gave me her shop at the Akure industrial park to be staying there personally, because she asked if I had a house and I told her I had nothing.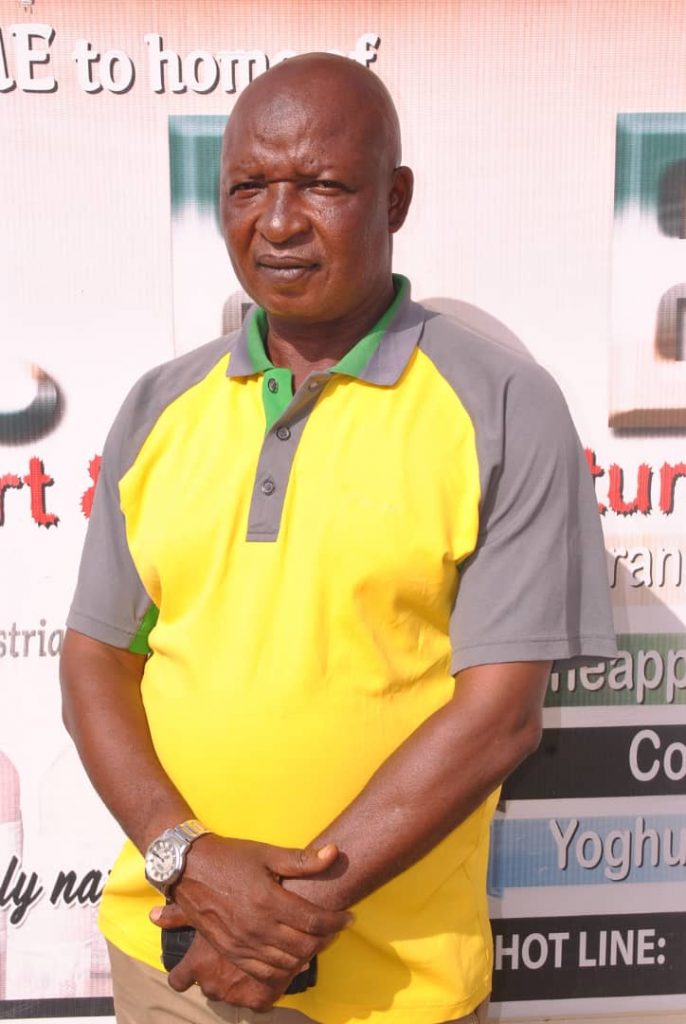 I was so happy because now I have a house and a shop, so I started making little little juice using candle to seal it and I will hawk it round the city of Akure, though some people criticized the product, but I did not let that sway me and I thank God today, everything that I had lost has been recorvered.
I have been training SIWES students for over 17 years now.
So what brought about the training of the SIWES students?
Yes, because I believe that they will gain knowledge, the micro biology students, the food and nutrition students and lots more, often come here for their SIWES. I don't invite them but every year they multiply coming from all part of the country.
Where do they stay for these period?
They rent apartment very close to the factory, and some that find it hard to rent an apartment easily we help them out to look for apartment.
So do they pay the company or it's just for free?
Now that is where the problem lies, you see in Nigeria everything is wrong, ITF is supposed to be giving me some certain amount of money every year because of the students I train, because there is no company that can take this much students, some of the students before they came here they have been to different companies, like Bigi, Coca-Cola and the rest but they were not accepted because they are not ready to share their experience with them. What we impact on them is what they carry about and this is part of their core program which Government is supposed to be assisting us with, but I only get my assistant from micro finance banks, like Lapo, and the rest, even banks are neither helping nor supporting industrialists. I'm talking now as an industrialist, and also as the Vice Chairman Industrial Park in Ondo State so I'm talking authoritatively now. It is only when you have developed your business and they see that you have made it big that is when they will start pestering you to bank with them. I have been collecting LAPO for more than 17years now and I have been maintaining my name and because the capital is not enough we are not where we are supposed to be and it's really affecting us. We are just surviving by the grace of God because I train at least 350 to 400 students in a year
Can you enumerate some of your products?
Yes. I specialize in yogurt, ice cream, juice of all flavors, orange drinks, pineapple drinks and cola. Our products are gas free because of some health challenges, so we don't add gas, is not as if we are condemning those that are adding gas to their products, but we don't just add gas to ours because gas can trigger a lot of ailments in the body and we don't want that so our products varies.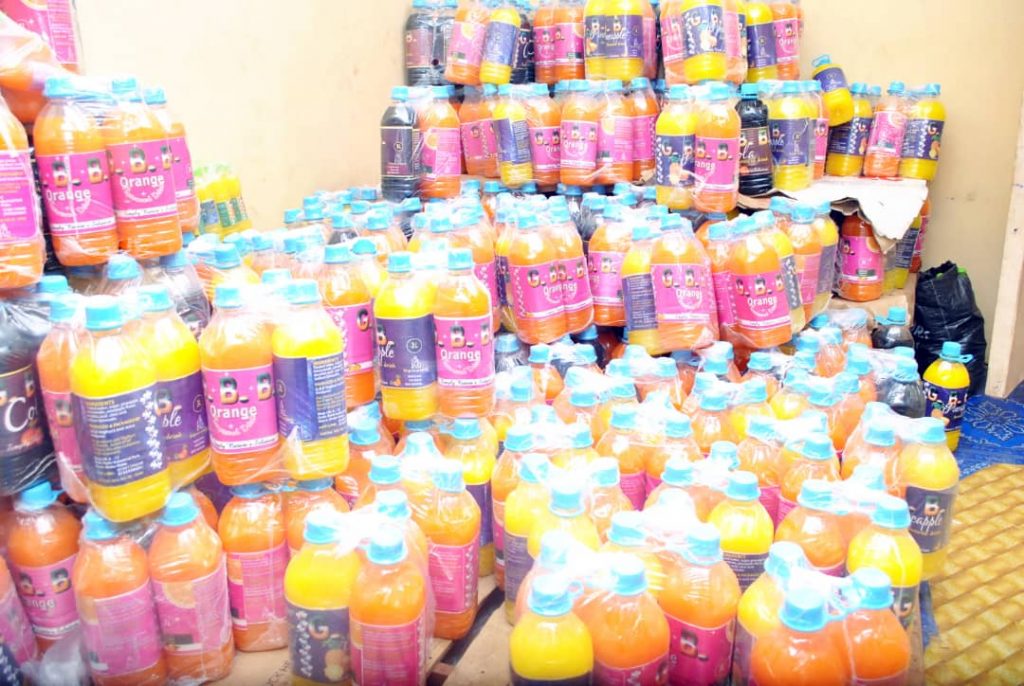 So how do you market your product?
Marketing is not my problem, all major supermarkets in Ondo State, Ekiti State, and even some parts of Osun State sell our products, but we don't even have enough fund to produce for all our customers
So, demand is not your problem now, but supply?
Yes, for example now, we are supposed to buy enough plastic and chemicals to package our products but we don't have enough funds to do that and it is affecting our supply.
So appart from the SIWES students do you employ other staff?
Yes. I have other permanent staffs; about ten of them, because this is a chain business, it is not something only one person can handle.
Even though you have talked about your challenges, can you still enumerate more on the challenges and how you want the Government to come in?
The major challenge we have is money. For business to grow, you need to pump more money and have a very spacious and standard factory. We are not saying our factory is not standard, but we need a more spacious place.
So by the time you move to your permanent factory, what is expected to be your capacity?
My capacity is to expand my horizons, having my products all over the states in Nigeria.
What and where do we hope to see you in the next ten years?
God willing I believe the name will become a brand, because I know some companies I want to compete with.