Okitipupa/Irele 2023: Why Dr. Olumuyiwa Daramola is tested and trusted By Olaseeni Oyesusi Whenever elections come calling, alot of peop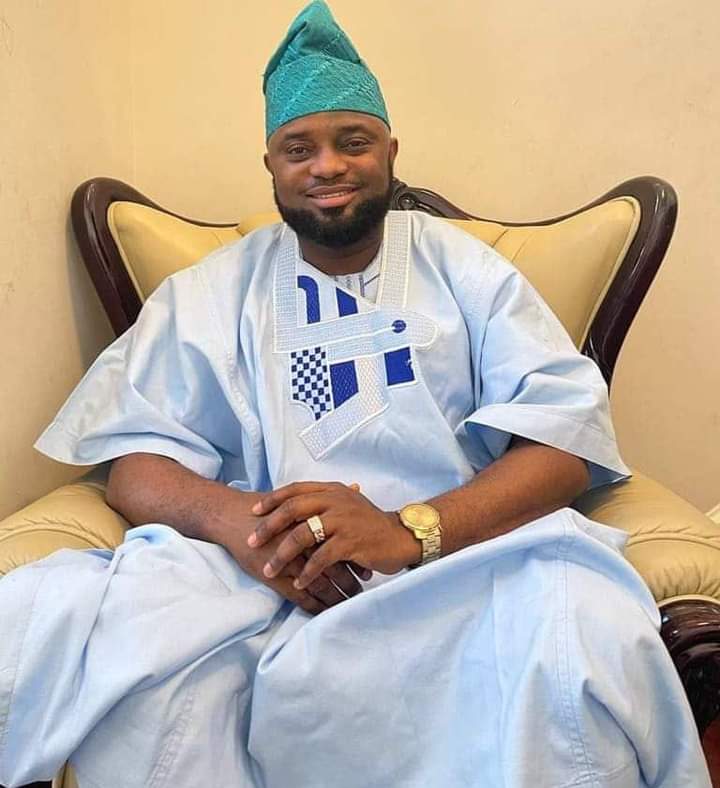 Okitipupa/Irele 2023: Why Dr. Olumuyiwa Daramola is tested and trusted
By Olaseeni Oyesusi
Whenever elections come calling, alot of people usually come out in the name of politics and promising to develop their people of which if one critically asks them questions on how they intend to deliver the dividend of democracy to the people as vowed, they can't actually define the offices they intend to occupy let alone understand how to write the wrongs.
However, if someone has been using his hard earned resources to lift some people from poverty, to restore hope to the destitute and to make Educations of less privileged his utmost priority, then to say that such person would deliver excellently as a politician is an understatement.
Whenever the above statement is being said, a name that comes to mind is an Ode-Aye born Medical Practitioner in person of Dr. Olumuyiwa Daramola who has been properly scrutinized and found passionate, visionary, accountable, competent and characteristically qualified to represent the interest of his people.
As far as this job is concerned, a touch of energetic and vibrant youth to lead this course is urgently needed.
Meanwhile, the US based Philanthropist Dr. Olumuyiwa Daramola through his foundation has made empowerments of his people his topmost priority.
The Non Governmental Organization (NGO), empowered indigent persons in Irele and Okitipupa local government area, with several empowerment items worth over #50 million cash.
Carrying out the gesture the convener and Executive Director, Dr. Olumuyiwa Daramola a philanthropist said he did this in order to make his people become very economically viable and self-reliant.
Also at the event, Dr. Daramola inaugurated and donated bore holes he constructed in Ode Aye, Irele, Ikoya and Erinje communities, to the people.
During the programme, which had traditional rulers and Council Chairmen from Okitipupa and Irele Local Government Areas in attendance, Dr. Daramola equally distributed different empowerment tools; such as grinding machines, power generating sets, and clothes, to over 200 widows.
Some of the beneficiaries of the initiative received cash of over N5 million to start small scale businesses.
The Foundation, as part of the empowerment programme, also registered over 40 students and paid for their NECO (National Examination Council) registrations, while different school materials were also donated to six schools across Irele/Okitipupa Federal Constituency.
The healthcare section of the programme saw drugs for deworming of pupils across six Primary Schools in the two Local Government Areas.
In addition, Dr. Daramola donated artificial leg to 14-year old Ebenezer Samson and gave him a scholarship from Secondary to University level.
School uniforms were donated by the philanthropist to four secondary schools, namely: Comprehensive High School, Ode Irele, Akotogbo Community High School, Akotogbo, Stella Marris and Methodist Secondary Schools in Okitipupa Local Government Area.
The Abodi of ikale land ,oba George Babatunde Faduyile commended the Philanthropist for launching the empowerment programme for the benefit of the people .
His Grace Olugbenga Fafeyiwa, the Archbishop of Igbobini Diocese of Methodist Church Nigeria laid the foundation of Alfred Daramola Orphanage Home in Okitipupa, which will serve the people of the communities.
Chairman of Irele Local Government Area, Barrister Olusegun Ajimotokin commended the donor, Dr. Daramola, for the empowerment programme.
Also the Director General of the foundation, Hon Afolabi Iwalewa said that the decision to empower the people was borne out of the desire to contribute to the development of the land and assured that the gesture would be a continuous one .
Dr Olumuyiwa Daramola (DOD) has Passion to make life easy for Ikale people and list Ikale nation to enviable height and ready to serve better in Ikale land.
However in another development, the US based Ikale born philanthropist, Dr. Olumuyiwa Daramola has demonstrated his avowed stance to better the lots of the people and reward excellence.

He demonstrated this when he awarded scholarship for the payment of WAEC fees of twenty best students from his Alma Mata, School of Science, Ile Ife.
According to Dr. Olumuyiwa, "the exercise though first of its kind in the school will be a continuous one."

"Whenever I look back and think about the process that brought me this far, I can not but shed tears of joy. This is because the School of Science where I graduated from some years back actually made the best out of me. So, this is just the beginning of showing my gratitude to the school."

Mrs. Kolawole Ibidun, the school Principal took delivery of the awards of scholarships for the payment of WAEC fees on behalf of the students.

She, however eulogized the gestures of the President and Founder of Olumuyiwa Daramola Foundation for such thoughtful contribution to his Alma Mata.
Meanwhile, in his usual saying, Dr Olumuyiwa said "Leaders instill in their people a hope for success and a belief in themselves". "They guide and empower people to accomplish their goals".
"For me, having one believe in oneself and getting lifted to attaining great heights in life is the true definition of empowerment. This is what we're bringing on board".
"It's my utmost goal to have everyone grow and attain independence of every kind. This feat, we shall all achieve together". He opined.
The articulate and eloquent Medical Practitioner and Philanthropist also said 'When you're driven by purpose, your reason of existence shall be justified. A purpose driven lifestyle always gives room for the birth of a new world.
"Every beautiful day, always think it out that living your life is not to please yourself alone but pleasing God and humanity".
On this note, without being immodest, Dr. Olumuyiwa Daramola is up to task as far as delivering of qualitative Dividend of Democracy is concerned. He is determined to change the narratives. Enough of situations where politicians will promise and renege, enough of spreading the juices of Democracy within friends and relatives at the detriment of the electorate.