Dr Adeleke Adedipe is from Elemo Dynasty in Akure. His father is the late Chief Orisabinu Josiah Adedipe, former Elemo of Akure kingdom, Mayegun of Os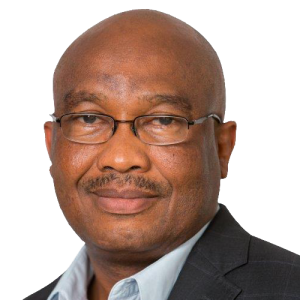 Dr Adeleke Adedipe is from Elemo Dynasty in Akure. His father is the late Chief Orisabinu Josiah Adedipe, former Elemo of Akure kingdom, Mayegun of Oshogbo, a Member of the House of Representatives 1964-1969 and his mother is late Chief Mrs. Fehintola Adedipe, from Emure Ekiti. One of the fore pillars of Emure Ekiti. So, on both sides, he came from what can be called a dynasty. He is a Petroleum Engineer by profession, married to Mrs Bamitale Gladys Adedipe and blessed with three children.
In this interview with the Editor-in-Chief of this Magazine, the soft spoken man talked about his career, politics, causes and remedies to the security challenges in the country including his Award as Ondo State Man of the Year.
Sir, we would also like to know your academic as well as your career experience?
I have a B.Sc in Petroleum Engineering from the University of Ibadan. After my youth service, I started working with Nigeria Agip Company and got employment there as a Petroleum Engineer. In 1990, I moved from Agip Petroleum Company to Shell Petroleum Company Nigeria Limited. I have worked in various parts of the world including Netherlands. I also worked in Italy. I rose to become the General Manager in Shell before I voluntarily retired to set up Petroleum Engineering Consulting Company and then in 2014, a few of my friends set up Lake Oil and I moved in with them. I am currently the Chief Operating Officer of Lake Oil Nigeria Limited, it is an Oil and Gas Company with focus on Africa. Today, I am enjoying the second work life. I also have a Masters Degree in International Management from University of Liverpool and also am a Doctor of Science from Common Wealth University. I worked variously in various parts of the world. I rose from what people call a Junior Engineer rose to become Senior Engineer, Then, I became Production and Maintenance Manager. I held various managerial positions there before I retired voluntarily in 2010. I was the pioneer General Manager, Corporate Security at Shell and was fully involved in the management of Niger Delta crises, between 2004 and 2008. Many of my later days friends today were some of the people I met during that period. I met with many Governors, many Senators and some others who held top hierarchy position in security agencies. Today, many of them are retired and we have young people occupying those positions. One thing about me is that I maintain my friends. I still have my friends from Primary school like Engineer Tope Olajuyigbe. I still maintain my friends from Secondary school, one of them is the current Deji of Akure; that is one thing I took after my father.
What can you say about the award being conferred on you as the Ondo State Man of the Year?
There is this Ondo State Leadership Platform and Heroes ventures approached me and said they conducted an assessment amongst Ondo State people and that I was voted as the Man of the Year. They approached me about six months ago and after doing my due diligence because I have a background in Security and Intelligence management, I accepted the offer and the award. So today, I am being honoured as the 11th Ondo State Man of the Year.
Sir, you a security expert and one of the major challenge confronting the nation is the issue of security. what do you think can be done to address this trend?
The truth of the matter is security is the business of everybody, that is the first thing we must all know. But what can government do? The only gap I see is the gap in intelligence analysis. What is security intelligence? It is security reports gathered and analysed and applied to forestall an incidence. Today, interjection is the last resort but the key thing in security management today is intelligence and when you gather intelligence, you forestall incidence from happening. America used intelligence network to nab Osama Bin Ladin, they got him killed and buried under the ocean and today, the threat against America is less because their intelligence network has gone into action. What Nigerian government need to do is to enhance intelligence network of Nigeria system. This is what I tell people and it is not to indict any government whether past or present. When we went to Sambisa forest to dislodge Boko Haram, that was good but the consequence for dislodging them, nobody planned from it. There is something in the Bible that we can learn from. When the Pharisees and Sadducees dislodged Christians from Jerusalem, those early Christians went into the other parts of the world in fulfilment of the scriptures that they should go into the world and from Jerusalem, they moved into Judae and other parts of the world. What the Christian did then was to go into home cells and as such it was difficult for the Pharisees and Sadducees of that time to get them. So when we dislodged Boko Haram from Sabimsa forest, we needed to have a system that will counter them from going into cells.  Today, what we are seeing in Nigeria is the activities of Boko Haram in different cells operating in our towns and villages in Nigeria. So, it is not only those in the executive that can do something about it, also as citizens, we have the responsibility to help the government by leaking information to them because these cells that have been formed, Nigerians knows where those cells are and they owe it a duty to point it out and nip them in the bud before they begin to do suicide bombing that they are doing now.
What can you say about AK 47 wielding Fulani Herdsmen who now cause major havoc in our towns and villages as a security expert?
Listen to me, the word Fulani Herdsmen as far as I am concerned is a misnomer. A typical Fulani Herdsmen do not carry AK47, they carry a rod and a staff as we see in Psalm 23 when David said, thy staff and rod comforts me. When you see a man carrying AK47, he is not a Fulani Herdsman, he is a terrorist. So please lets stop using the term Fulani Herdsmen but rather use the word terrorist because they are part of Boko Haram that have been dislodged from Sambisa forest and are now in home cells. These are terrorist that have infiltrated herdsmen.
Sir, what is the way forward now?
A better improved properly managed intelligence network to nip those in the cells from committing atrocities.
You seem to be preparing to occupy a political post in the state come 2023 ; can you shed more lights on this?
People have asked me this. I am not a politician. Don't get me wrong, there is politics in my blood but I am not into partisan politics. I am interested in the socio political environment of Nigeria; only a stupid man or a dishonest man will say he is not interested in the socio political economy of his nation. Whether I want to go for any political post in 2023, as at today, I can tell you No but whether I am going to be continually interested in how Nigeria is governed, I can say Yes to that. Anybody that says he is not interested in how Nigeria is governed has no moral right to complain if a bad government is brought into power.
Sir, to say you are a philanthropist is an understatement going by the magnitude of the empowerment you usually give to your people, what is the secret behind this?
Two things. I believe in what Jesus Christ said that it is more blessed to give than to receive. So the secret lies in my belief in Jesus Christ. The second thing is that it is in my DNA. When people tell me that I am a philanthropist, I just laugh. I am not sure I can be a philanthropist as my father was and not just my father, his own father too, Elemo Adedipe, the first, the Agbaririkanya. I don't know him but oral tradition and history told to me by my father and my fathers relations that there was a time Akure had a challenge and needed three native cows and that my grand -father brought two of the cows and asked Akure to go and bring one. It was not that he could not afford to give them the three but he just wanted them to participate. So when it comes to helping people, it is in my blood. There is nothing I can do about it and not to do would mean that I am a bastard.
Sir, what is your assessment of the just concluded elections across the country?
The 2019 elections have come and gone and like Baba Obafemi Awolowo said, there is no need to recriminate about the past. The best thing a people, a society can do is not to recriminate but learn lessons from it. So the question is -what are the lesson learnt? In my view, the lessons learnt from the 2019 election is the consequence of the unpreparedness of both the umpire and the players. The things that happened were as a result of the unpreparedness of INEC and the politicians who were contesting for elective post and their political parties. For me as a person, to have more than two political parties at the national level in Nigeria is stupidity. How can you have 79, 80 political parties and then you have a ballot paper that is now more than the scroll in which Moses wrote the ten commandments. One of the lesson that we should learn to forestall this nonsense from happening is to trim down the number of political parties to about two. You can have small parties at the local government level and once you don't perform at the local level, you will be deregistered. There should be parties that contest at national level. Another lesson is that the unsigned electoral amendment bill needs to be signed now so that the improvements that are in there can be applied as we go into subsequent election in 2023.
Still talking about elections, vote buying is becoming rampart in Nigeria, what are the dangers of this to our democracy?
Let me tell you one thing, where there is poverty; both poverty of the mind and that of the pocket, vote buying will not stop and that is where I think people like you who are members of the press need to come in by putting the people in government on their toes and supporting a true anti- corruption drive in Nigeria. Two, the press needs to help educate our people that five thousand naira today is mortgaging life for the next four years if not for eternity. The third thing you must do is to take up individual politicians and call out names when necessary. Let me tell you, there was an election in Nigeria adjudged to be the best; the June 12 election and what made it credible was that there was nothing like vote buying. People queued behind the candidate they wanted to support. If you give me money and I don't queue behind your poster, you already know I am not voting for you and before you give me money, you will think twice, likewise the person that wants to collect such money. To me, Option A4 is the best method. You dont need to do ballot of this and that. People say is it crude means but it is effective. I am an Engineer by profession and what ultimately matters is the effectiveness of the design when you are executing. If a man gives you a very beautiful design that will lead your house into collapse that design is of no benefit to you.  The truth of the matter is that electronic voting has its own challenges. There are infrastructures that need to be put in place to make it effective. Is it Nigeria that cannot supply electricity 24hours and 7days a week that now wants to go into electronic voting? Is it Nigeria that the backbone structure of the telecommunication is still at best in the twentieth century that now wants go into electronic voting? When I hear people say things, it occurs to me that they don't know what the Bible calls foundation. The Bible say if the foundation be destroyed, what can the righteous do. Who is that righteous man? He is that man that does right. So, if a foundation be destroyed, the right that this man does is being done on a destroyed foundation. If a house does not have foundation, can it stand? So, we need to first of all build that foundation for things and then we can build on that foundation. We dont have a foundation yet for electornic voting. But can we bring something to bear in this regard before the next general elections in 2023?  The answer is 'Yes', it depends on how we put our mind to it.
Sir, in the next ten years, what do you hope to have achieved?
In the next ten years, I would love to sit back by then, I will be well over 70 , and look at men and women whom I have helped to achieve their purpose; their God given purpose and destiny in life. My father believed in education and I believe in education as well. As a matter of principle, I dont give money to people who wants to bury their father or mother, but I give money to people to send their children to school because I believe that an educated society is a society which future is very great.