OWO/OSE 2023: WHY YOU SHOULD VOTE FOR OLUWASEYI GABRIEL OGUNDARE By: Olanrewaju Ayo As Nigerians all over the country countdown to the general
OWO/OSE 2023: WHY YOU SHOULD VOTE FOR OLUWASEYI GABRIEL OGUNDARE
By: Olanrewaju Ayo
As Nigerians all over the country countdown to the general election, which is in a few days, the residents of the Owo/Ose federal constituency in particular are geared toward making history on Saturday, 25th of February, 2023, as they are set to elect a fresh mind for the House of Reps seat.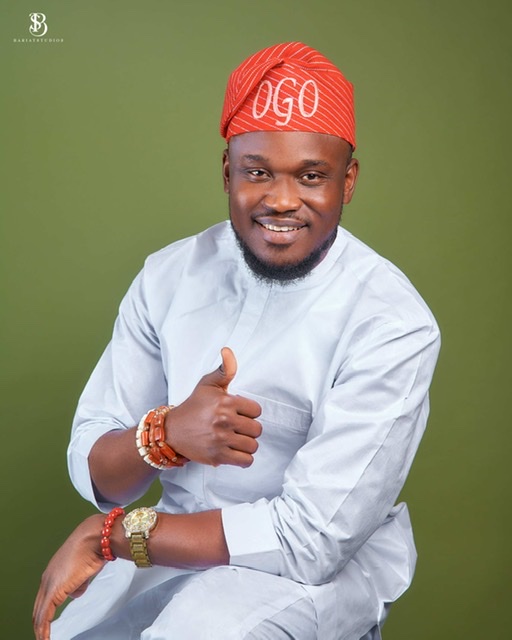 Over the years, Olueaseyi Gabriel Ogunadare has surveyed Owo/Ose vis-a-vis the underlying issues confronted in Nigeria.
As our nation is faced with a dysfunctional socio-political structure, profoundly entrenched corruption, and an unproductive economy.
According to Ogundare, Owo/Ose federal constituency has its peculiar issues, which range from underdevelopment of the education, and health sector, infrastructural deficit, lack of social amenities, oozing poverty, and most recently, the insecurity of lives and poverty.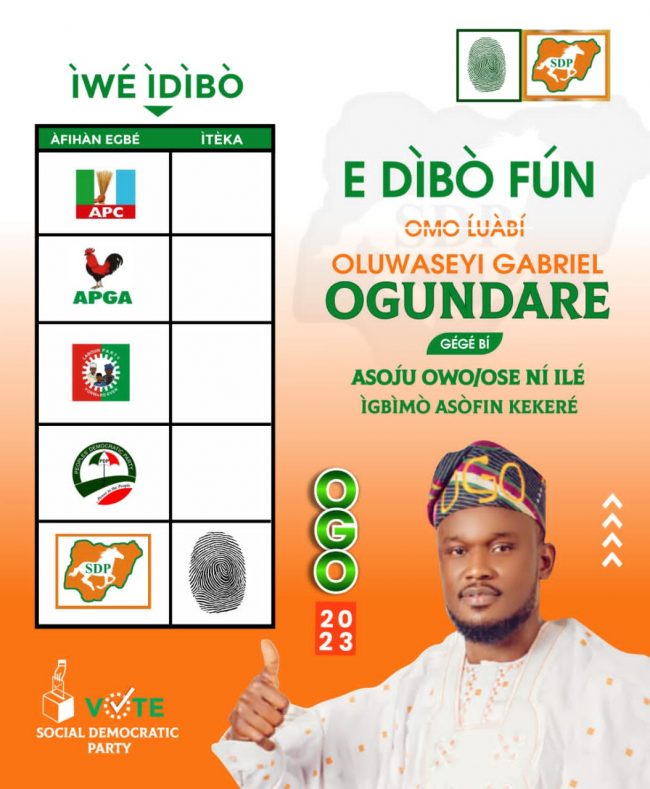 OGO as fondly called by political supporters took a bold step to actualize the dream of the common man in Owo/Ose, which is to see a developed constituency where businesses will thrive and a boost in human capital development.
Ogundare, who has a track record of contributing immensely to the development of the constituency by facilitating projects like the Rehabilitation and Construction of 6 Blocks of Classrooms in Ijagba, a community in the Ose Local Government, Purchase of UTME Forms For Selected Students In Owo/Ose LGA, scholarship Schemes, the biggest which is back to school project for the children of the victim of Owo massacre, rehabilitation of the Ifom transformer, various borehole water projects across the nooks and crannies of Owo and Ose communities, humanitarian packages, free health services aid, to mention but a few.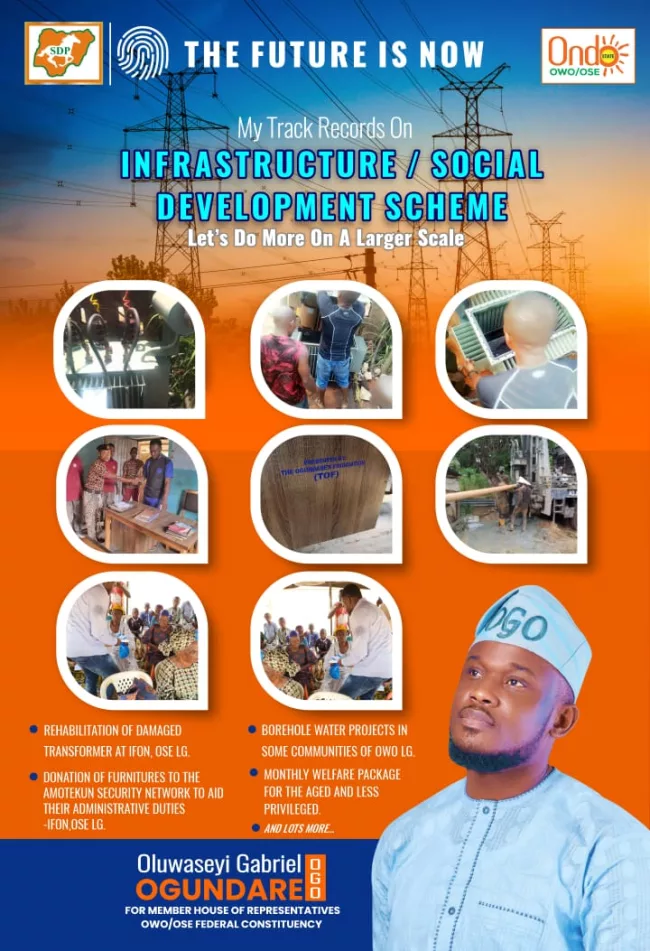 OGO Owo/Ose is contesting the House of Representatives seat to facilitate policies that will bring proper development to Owo/Ose constituency, and also invest in the human capital development of constituents. No wonder he is widely accepted by the people and his philanthropic gestures earned him the accolade, of the man of the people for the people and from the people.
Another interesting part about Ogundare is that since the start of the political campaign, he has never excused himself from public discourse. Unlike other candidates, Ogundare has been voice on air, discussing his plans for the people when elected.
The leading candidate for the Owo/Ose House of Representatives seat is a fresh mind that will inject fresh ideas into the system when election.
Ogundare will use a participatory approach to develop the pauperized constituency as his agenda is to carry everyone along in the scheme of things, committed to being the embodiment of selflessness, responsibility, hard work, and commitment to social justice.
Indeed the future is now, the Ogundare mandate is sealed.