ODHA PLEDGES MORE SUPPORT FOR INFORMATION, YOUTH AND SPPORT By Awodeyi Elizabeth Ondo State House of has promised to continue to support every move
ODHA PLEDGES MORE SUPPORT FOR INFORMATION, YOUTH AND SPPORT
By Awodeyi Elizabeth
Ondo State House of has promised to continue to support every move toward boosting the information ,Youth and Sports activities.
The House Committee on Information Youth and Support Development led by its Chairman, Akogun Olugbenga Omole gave the assurance when he led other members on oversight visit to Ondo State Radiovistion Corporation, State Ministry of Youth and Support and Ondo the State Football Agency,ODSFA, in Akure.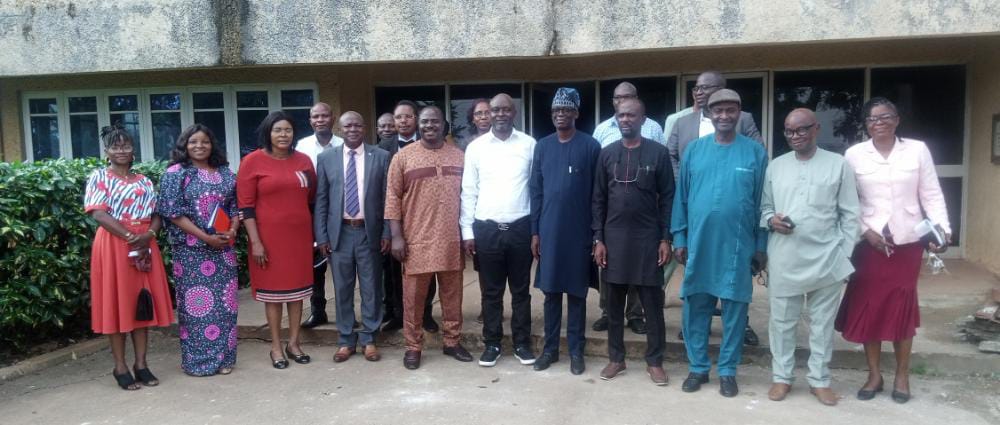 Hon Omole gave kudos to the founding fathers of the stations and the Management (OSRC)for ensuring sustainability of the system .
The Committee believed that the relocation of Orange FM radio station to OSRC will save cost, manpower,lifes, reduce stress of Staff for better output.
The Chairman of OSRC Media group,Mr Kunle Adebayo, while appreciating the committee for their visit, explained the activities of the stations to the Lawmakers and also affirmed that bringing the stations together will save government millions of naira and boost supervision and operation.
He noted that virtually what is needed for the seemless operation have been purchased while work is ongoing on the proposed studio for the relocation soon.
At the State Ministry of Youth and Sports Development, the Lawmakers said the success of the ministry is very important in building the image of the State, promising to continue to give legislative backing to it upliftment.
While congratulating all the Ondo State indigenes that won medals in the last tournament, Hon Omole said all hands must continue to be on deck to move the sector forward
Also at ODSFA ,the Committee charged the Agency to do its best to ensure the State shine in the next football season. assuring it readiness to support the executive on the propose sports trust fund.
Earlier, the State Commissioner for Youth and Sports, Mr. Dele Ologun who reeled out the achievements and challenges of the Ministry to the Committee, promised to do everything possible to achieve the set goal.
He however sought for the support of the lawmakers in actualising the layed down activities of the sector.
While welcoming the Lawmakers, the Secretary of ODSFA, Ijeh Bekewei who informed the Committee about their activities and challenges, said the Board of the Agency was recently desolved by the State Government, hopping that it would be constituted soon.