ODHA Inaugurates Standing Committees By Awodeyi Elizabeth Ondo State House of Assembly has constituted 33 standing Committees towards enh
ODHA Inaugurates Standing Committees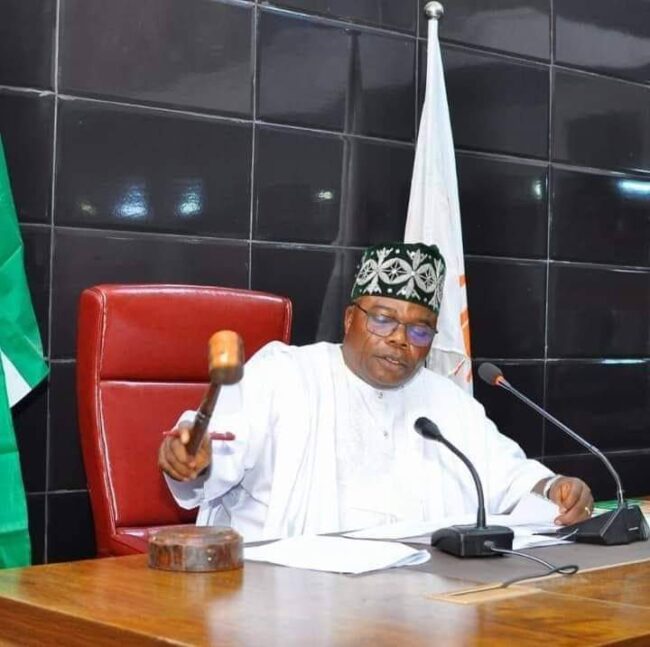 By Awodeyi Elizabeth
Ondo State House of Assembly has constituted 33 standing Committees towards enhancing legislative activities.
It was constituted at a plenary presided over by the Speaker, Rt Hon Olamide Oladiji
The standing Committees are, selection Committee headed by the Speaker, Hon Olamide Oladiji, Allocation and welfare headed by the Deputy Speaker, Hon Prince Abayomi Akinruntan, Rules and business, headed by the Majority leader, Hon Oluwole Ogunmolasuyi.
Others are, Committees on Government House and protocol Chaired by the Speaker, Rt Hon Olamide Oladiji, finance and appropriation Chaired by the Majority leader, Hon Oluwole Ogunmolasuyi,Works headed by the parliamentary Secretary , Hon Moyinolorun Ogunwumiju.
Also, Committee on OSOPADEC is headed by Hon Allen Oluwatoyin, Committee on Information is Chaired by Hon Olatunji Oshati,Youth and Sports Development, Hon Olajide Oguntodu, Health Dr. Christopher Ogunlana, Local Government and Chieftaincy affairs, Hon Japheth Oluwatoyin.
Science and education is Chaired by Hon Kolawole Ologede, tertiary institution headed by Hon Chris Ayebusiwa,Land and Housing is Chaired by Hon Biola Oladapo, Agriculture, Hon Atinuke Witherspoon, Security, culture, community development is Chaired by Hon Ololade Gbegudu among others
The Speaker said the inauguration is in line with the section 103 constitution of the Federal republic of Nigeria as amended to enhance the functionality of the Assembly.
Oladiji said that the Committees are to carry out oversight function to all MDA's under them while MDA's must cooperate with them to ensure check and balance.
He said each Committee has the constitutional right to summon any MDA's under them while any Committee may equally be assigned to adhoc Committee when necessary.
The Speaker who congratulated the various standing Committees,implored them to work assiduously towards achieving the set goal.