ODHA COMMENCES 2021 BUDGET Ondo State House of Assembly commences ithe 2021 budget defence where all MDA's will be able to defend their budg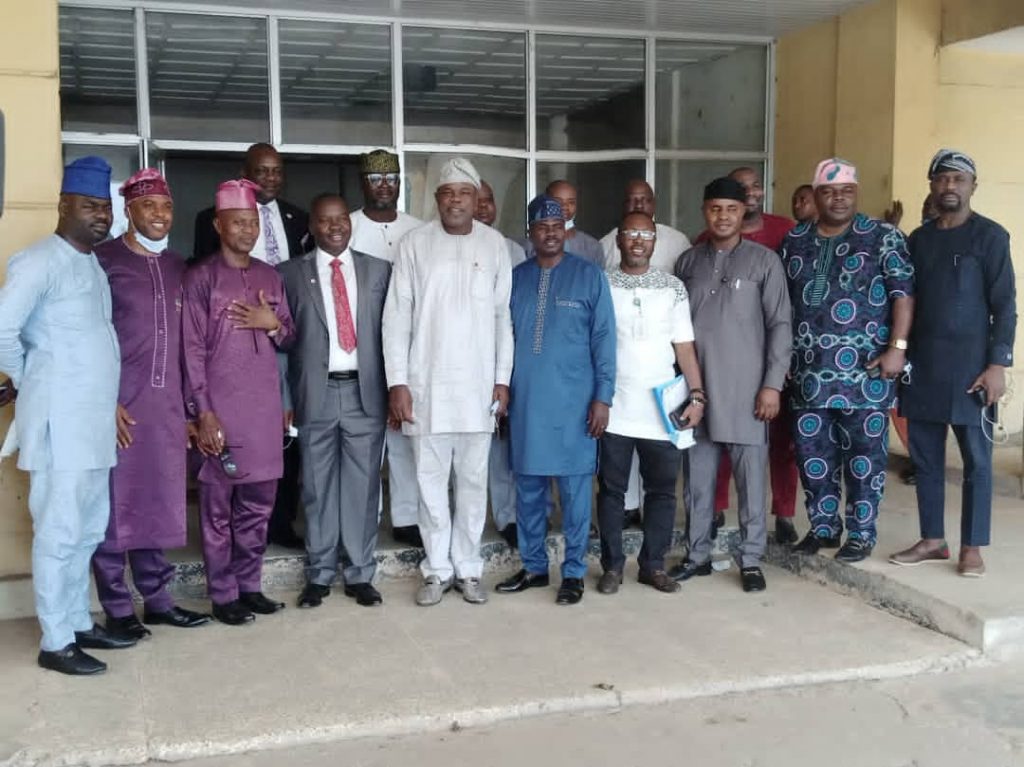 ODHA COMMENCES 2021 BUDGET
Ondo State House of Assembly commences ithe 2021 budget defence where all MDA's will be able to defend their budget.
While declaring the defence open,the speaker ,Ondo State House of Assembly Rt Hon Bamidele Oleyeloogun David said the major objective of the year 2021 estimate is the consolidation of the modest gain of the last three and half years through the delivering of the on-going projects in the state .
He said that participants should express their opinion in such a way that any adjustments could be done in the spirit of having a realistic budget
Also in his welcoming address, the Chairman House Committee on Finance and Appropriation, Hon Sunday Olajide posited that the committee is aware of the economic trend in the country, and therefore may not entertain any frivolous request under any guise.
He assumed that the committee will do everything within its reach in ensuring that the outcome of the exercise will lend credence to the fact that the state is set to define her pathway to the envisaged future.
He commended the State Internal Revenue Service for raising the bar of internally Generated Revenue in the State
Also Speaking, the state Commissioner for Economic Planning and Budget Mr. Igbasan informed that the Ministry prepared the draft after harvesting the input of various stakeholders in the state.
The Commissioner explained that the fiscal targets are to consolidate and improve on the provision of functional education strategy embarked upon in the state with emphasis on technical and technological aspects, sustain and enhance the overall improvement In human capital development, and ensure security of lives and properties.
Other Target and objectives of the budget he noted is to combat the spread of COVID-19 and ameliorate the effects of same on people, ensure the competition of the on-going capital projects and also sustain the current investment in infrastructural facilities, strategic diversification of state's economy, using the PPP model among other target.
It will be recalled that the state government about two weeks ago presented a total budget proposal of 159.796 billion naira to the State House of Assembly.