How I overcame the Slippery Terrain of Civil Service - Ojo Ayodele Mr. Ojo Ayodele Francis, is the immediate Director of Treasury Services, Office of
How I overcame the Slippery Terrain of Civil Service – Ojo Ayodele
Mr. Ojo Ayodele Francis, is the immediate Director of Treasury Services, Office of the Accountant-General, Ondo State.
In this interview with Chronicle Crew, Mr. Ayodele Ojo narrated the different rubicons he scaled through in his 35 years of meritorious service in the civil service of Ondo State.
I want to thank God almighty, I can boldly say that it is only God that can guide one without any blemish inside. The Civil Service roads was laced with thorns and thirstles which is more than slippery but Glory be to God for paving my ways and make it smooth. Almighty God gave me the power to work successfully with my colleagues and have good relationship with them is something to write home about. I give honor and bless the name of the Lord.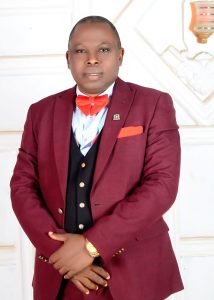 In the course of your service, who and who can you say supported you?
I want to give thanks to God Almighty who preserved my soul because those of us that started in 1987, some of us have died, few were sacked during Olumilua regime in 1993; some are on the wheelchair, not by my power or might but by the grace of God. I want to thank all other people who have stayed with me, my mother who has been a pillar of prayer, my wife, who has been a pillar of prayer, my Church, and all the members of my family. I want to thank all my former and Present Accountant-Generals; bosses and colleagues I've worked with and Mr Aregbesola Duro, I thank all of you for what you've done for me. All of you will be celebrated in Jesus name. Amen.
Still about your service years, can you tell us the day you will never forget?
The day I will never forget are many, nevertheless the one that sticks to my memory were days that people wrote a lot of frivolous petitions against me. I thank God that the recent ones that was written was tactfully shifted. They were trying to destroy my career, but God gave the wisdom to Arakunrin Oluwarotimi Akeredolu SAN who insisted that he wanted to see two or more of the petitioners to come and stand and face Ojo Ayodele to defend their claim. But I'm surprised that up till today, they all vanished, they never came back. Had it been that God has not put it in the mind of the Governor to do that, my career would have been destroyed. So I give thanks to God almighty and our amiable Arakunrin Akeredolu SAN. These are the days that I will never forget and I give glory to God for it.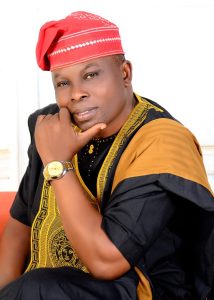 Despite these many challenges, what's your major breakthrough in the service year?
The major breakthrough which I can say is the help and favour I received from God in all ways. I've served in various committees in which I have worked successfully but the one that has really touched my career is the Bifurcation commitee in which I was made the Chairman and I thank God that the battles/struggles of 21years was won by the Accountant cadre We thank God that recently, Arakunrin Oluwarotimi Akeredolu SAN approved the bifurcation of Dept of Finance and Administration. The Accountant Forum protested the Circular issued by the Office of the HOS in May '22. Mr Governor, while addressing the Accountants at the Cocoa Conference Hall, he directed the adoption of the Federal Circular on Bifurcation of Dept F&A issued in the year 2001; he further directed a reconciliation meeting btw the Accountant- General and HOS and ensure another Circular re-issued in line with "what is applicable in other 35 States of the Federation". Surprisingly, the HOS is yet to comply with my Gov's directive as at today. Wherever I worked, I hate cheating of all sorts, ready to help the down trodden and usually fights for their rights, God has been helping me to do this. This has been an attestation form staff that have worked with me, also, that has been the joy in my heart, I glorified God for using me.
What is your next line of action?
Though retired, Am young and believe I'm not tired, the service still continues.
I wish to serve God Almighty the more now and at the same time to serve humanity in every endeavors that I can do, so I believe that God will open a new chapter in my life that will make me more useful for my society.