Bala; An answer to Akure Federal Constituent's Cries … Background, Education andLandmark Achievements By Olaseeni Oyesusi & Olanrewaj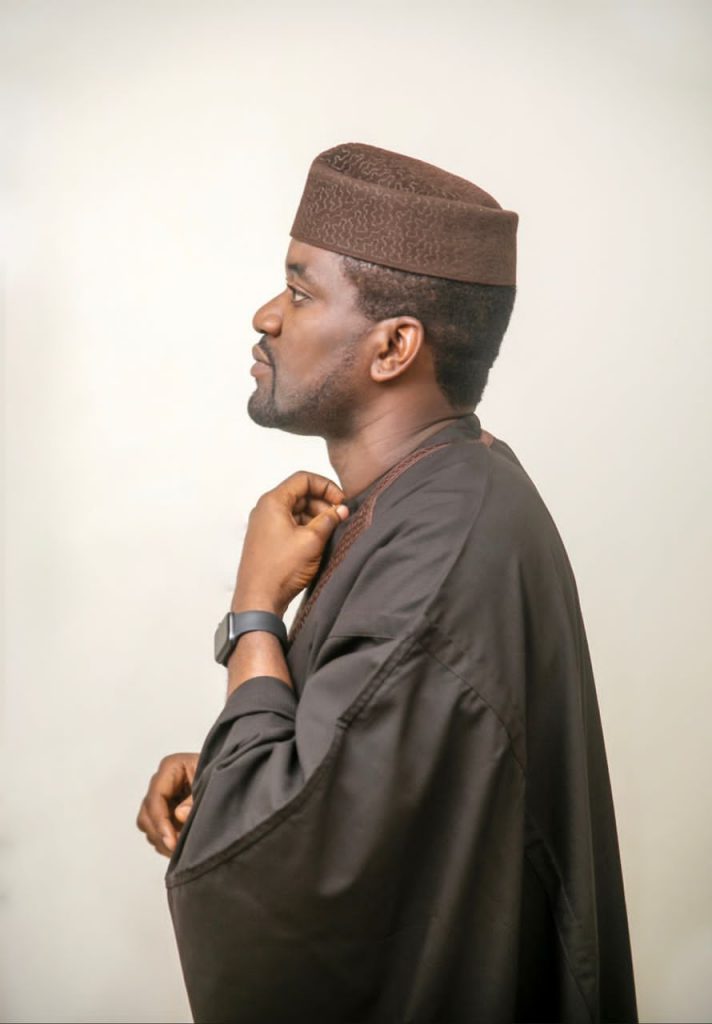 Bala; An answer to Akure Federal Constituent's Cries
… Background, Education and
Landmark Achievements
By Olaseeni Oyesusi & Olanrewaju Ayo
Following the death of Hon Adedayo Omolafe of the PDP, in August 2021, the Legislator representing Akure South and North Federal Constituency, there has been various calls from the electorates, residents of Akure and even politicians for the continuation of the 'Expensive' legacy.
The 'Expensive' bequest, before his demise, in his long history of political odyssey, Hon. Omolafe had received numerous accolades from different societal segments to acknowledge his impressive & commendable achievements as a Public office holder.
It has been the song on the lips of the majority of the constituents to have a true replacement that will continue the good work of their late and industrious Lawmaker.
Though, a bye-election was conducted recently, which produced a winner that will compete the term of the late Hon. Omolafe, the cry, and the quest for a thorough representative that will be of the same political family and of course with the same blueprint of the late lawmaker who will carry on his legacy willingly.
In the meantime, jamborees, and politicking in the build-up to the 2023 general elections have started in earnest, as declaration, alignment and endorsement of different personalities, under different political parties and structures have begun.
A bonafide Akure Son, Balarabe Abiodun Akinwumi, is obviously up to task.
Of course he has not declared his intention even in the face of parsuations from different quarters, yet the electorates believe in his leadership capacity and hence been working round him to see reasons why he should serve his people.
It is worthy of note that Bala is still doing the needful by consulting the necessary stakeholders so that he can run under the People's Democratic Party, to be the Member, House of Representatives (Akure south /North).
He has also been tipped to be the perfect feet to fill in the big shoes left behind by late Hon. Ifedayo Omolafe.
Balarabe (or Bala as he is fondly called by friends, colleagues and associates) is exposed, well read and experienced enough to meet the demands of the electorate from Akure South/North Federal Constituency at the points of their needs.
Abiodun Akinwumi is a compassionate, dynamic and resilient individual born more than four decades to the illustrious family of Late Col. Christopher Bankole Akinwumi and Mrs Beatrice Amoke Akinwumi both of Akure, Nigeria.
Bala is a lawyer, Chartered Secretary and Notary Public of the Federal Republic of Nigeria.
Meanwhile, in year 2000, Bala attended Westminster Kingsway College, London, England, in preparation for his Law degree. Thereafter, Bala applied to the University of Westminster, London, United Kingdom to study for his LL.B (law degree) between 2001 and 2004.
Between 2006 and 2007, Bala attended the University of Dundee, Scotland, where he obtained an MBA in Oil and Gas Management and later attended the Nigerian Law School between 2010 and 2011 where he obtained his B.L and was admitted to the Nigerian Bar as a Solicitor and Advocate of the Federal Republic of Nigeria.
Bala's illustrious professional career over the last eighteen years spans the private and public sectors in England as well as Nigeria where he has demonstrated his capacity and contributed to the success of different organizations which include but are not limited to Centrica, UK, TCL Consulting, UK, Alexander Johnson Solicitors, London, UK; Empire Energy, Nigeria; Owena Energy Limited (the Oil and Gas entity of the Ondo State Government.
He was Special Assistant, Oil and Gas and Special Assistant, Special Duties under the Governorship and leadership of His Excellency, Governor Olusegun Mimiko. Bala is widely recognized amongst his peers as a leading expert in the Oil and Gas and Solid Minerals industry in Nigeria where he continues to act for several clients on multi-million dollar projects.
He is a regular participant at the Oil & Gas' leading industry conference, OTC in Houston, Texas, United States.
Bala is a Christian and has supported several initiatives at different Churches. He has also supported those of the non- Christian faith in several ways. He is the founder of Balarabe Akinwumi Foundation through which he carries out his philanthropic pursuits such as paying school fees for indigent students, attending to people's welfare and medical needs for the elderly.
Bala's hobbies include reading and engaging in intellectual debates on political affairs locally and internationally.
Bala, a natural leader who has set his stall to relentlessly work for the greater good of everyone he comes across, is ready to serve, to take up the baton to continue dishing out good dividends of democracy to Akure Constituents.
On this note and having studied the political atmosphere especially in Akure South and North Federal Constituency, it is apparent that people actually want someone that will sustain the legacies of Hon. Adedayo Omolafe of blessed memories.
Notwithstanding, to say that Bala was very close to the late MHR to the extent that he understands all his (Expensive)political ideologies is an understatement. He has all that it takes and he is ready to make the electorate feel loved again.
The PDP is the Party that understands the plights of the people with proffered solutions in earnest.
Bala is readily available to distribute the Dividend of Democracy without sentiment and more importantly without any negative influence or any form of dictatorship and godfatherism.