ONDO ASSEMBLY CALLS FOR UNITY IN LOCAL GOVERNMENTS The Ondo State House of Assembly has called for more peace and harmony between the Execut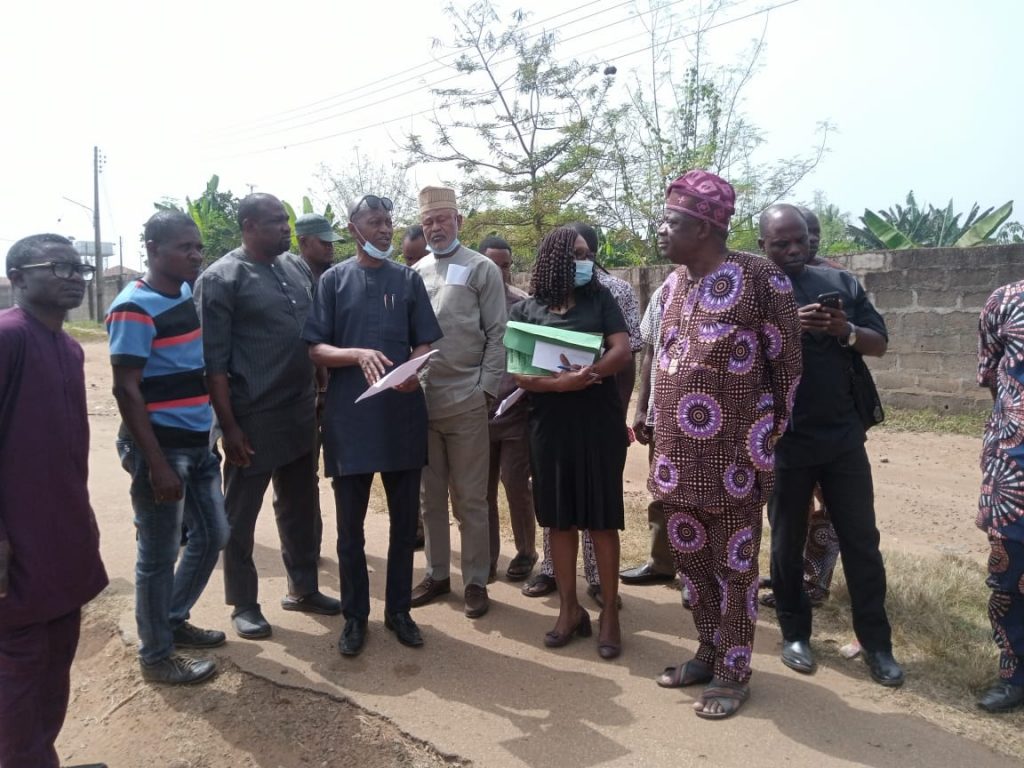 ONDO ASSEMBLY CALLS FOR UNITY IN LOCAL GOVERNMENTS
The Ondo State House of Assembly has called for more peace and harmony between the Executive, Legislative and staffs of Akure North and South Local Governments to move the Councils Faward.
The Deputy Speaker of the House who is also the Chairman, Ad-hoc Committee on Local Government and Chieftaincy Affiar, Rt Hon Samuel Aderoboye made this known when he led other Members of the Committee to the two Local Governments for an oversight function.
Hon Aderoboye who advised that there should be a good working relationship between the executive, legislator and the staffs of the Local Government also affirmed that the authorities should judiciously appropriate funds allocated to various projects according to specifications.
The Chairman who warned the executive against misappropriation and diversion of funds charged them for more accountability and prudency.
He also noted that they should let the house know of any challenges they are facing so that the house will know where to come in.
Other Members of the committee who described their visit as part of their legislative assignment also emphasised on the need for peace and unity to reign in the Local Governments.
They also noted that thier visit was not to witch-hunt anybody but to ensure that funds allocated to council areas are spent on projects that would benefit the people.
Earlier, while welcoming the Lawmakers, the Executive Chairman of Akure North Local Government who was represented by the Vice Chairman, Hon Adebusola Anthony appreciated the Lawmakers for their visit.
The Chairman also noted that since the inception of Arakunrin Odunayo Akeredolu as the Governor, tangible efforts have been made at solving the problems facing the standard of living of the good people of Ondo State.
Also the Executive Chairman of Akure South Local Government, Hon Gbenga Olaniyi appreciated the Lawmakers for their visit. The Chairman affirmed that there is a cordial relationship between the legislative, executive and the staffs.
The Committee Members later inspected the ongoing projects which is a story building with furnitures at Akure North and also a drainage at Osokoti in Akure South.
Other Members of the Committee are Hon Emmanuel Ogunmolasuyi, Hon Oluyede Feyide, Hon Abayomi Akinruntan, Hon Olugbenga Omole and Hon Ololade Gbegudu.