USO DAY 2023: ENCOMIUM AS OGUNDARE GETS CHIEFTAINCY TITLE … Ogundare is an Embodiment of selflessness- Oloba The vibrant town of Uso was adorne
USO DAY 2023: ENCOMIUM AS OGUNDARE GETS CHIEFTAINCY TITLE
… Ogundare is an Embodiment of selflessness- Oloba
The vibrant town of Uso was adorned with joy and celebration as Oluwaseyi Gabriel Ogundare was conferred with the prestigious title of Mayegun of Uso during the Uso Day celebration. The ceremony, presided over by His Royal Majesty, Oba Ademola Adebiyi Oyinbade Olanipekun III, the Oloba of Uso, was marked by a display of cultural richness and community appreciation.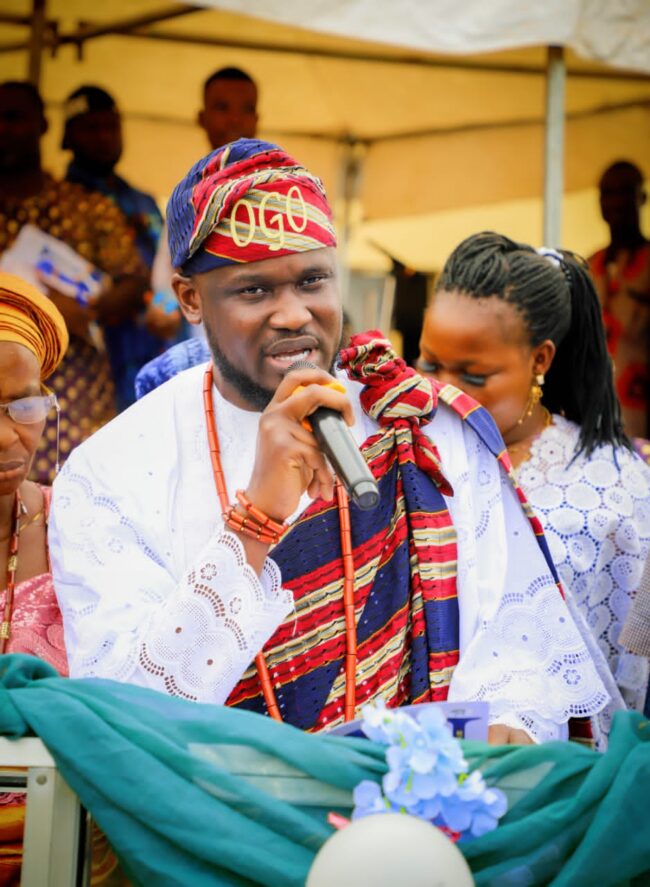 The Oloba highlighted Ogundare's outstanding developmental contributions as the cornerstone for the honour bestowed upon him. These contributions span across communities and include the provision of potable water, electricity, and numerous educational scholarships. The decision to crown Ogundare as the Mayegun of Uso reflects his unwavering commitment to the betterment of the people.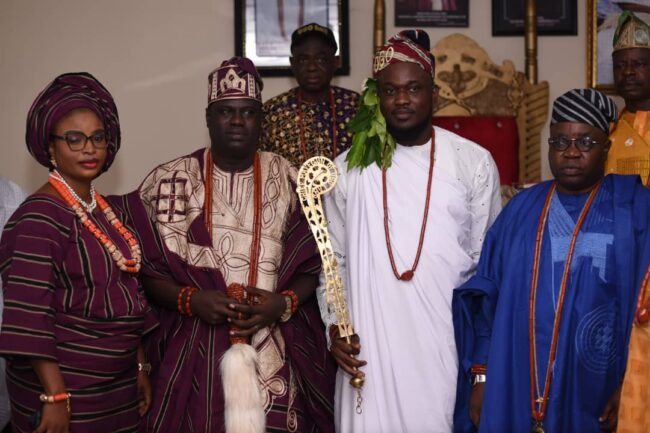 In his acceptance speech, an elated Ogundare expressed gratitude to the Kabiyesi and the sons and daughters of Uso for finding him worthy of such a distinguished title. He acknowledged the honour as a catalyst to propel him towards even greater developmental initiatives. "This is a push for me to do more," he remarked, promising an intensified commitment to the upliftment of the community.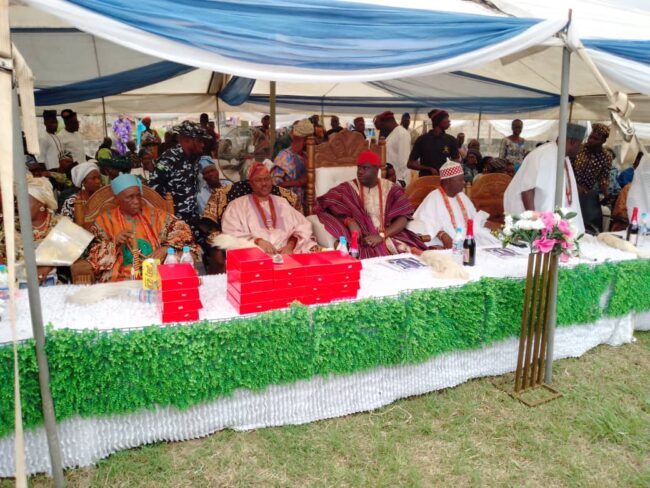 Ogundare's commitment extended beyond words, as he generously donated a substantial sum towards ongoing developmental projects in Uso. This gesture solidified his dedication to the prosperity and progress of the town.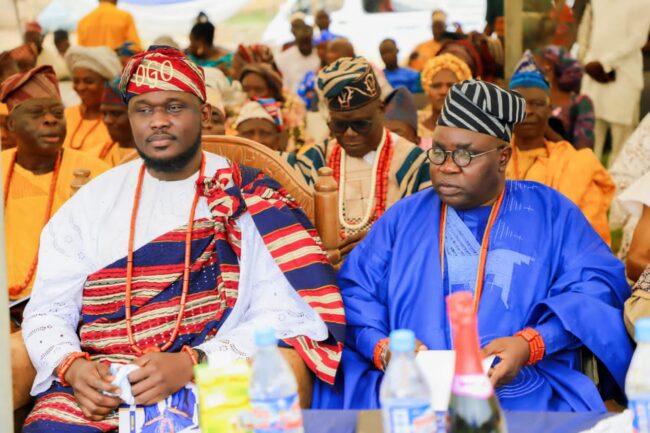 The event was graced by distinguished dignitaries, including the Olowo of Owo, His Royal Majesty Oba Ajibade Gbadegesin Ogunoye III, the Oloba of Oba-ile, HRM Oba Joseph Oluwadare Agunbiade, the Zaki of Arigidi Akoko, HRM Oba Yisa Olanipekun, the Owa-ale of Ikare, HRM, Oba Adeleke Adegbite, the Olupenmen of Upenmen, HRM Oba Ebenezer Adewumi Ogunmolasuyi, and other traditional rulers.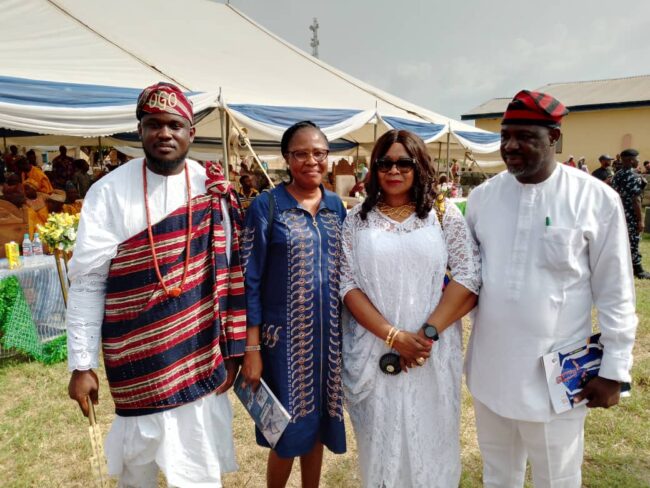 Also present was the Member representing Owo Constituency 2 in the State House of Assembly, Hon. Prophetess Atinuke Renike Witherspoon.
As Uso continues to thrive in unity and progress, the Mayegun title serves as a testament to the commitment of individuals like Ogundare in fostering positive change and development within their communities.