TRIBUTE TO MY LATE BOSS, ALHAJI KHALEEL OLUWATOYIN FAWEHINMI (1948-2020) By Saheed Tunde Aminu (PA to the Late Chairman) Death, no doubt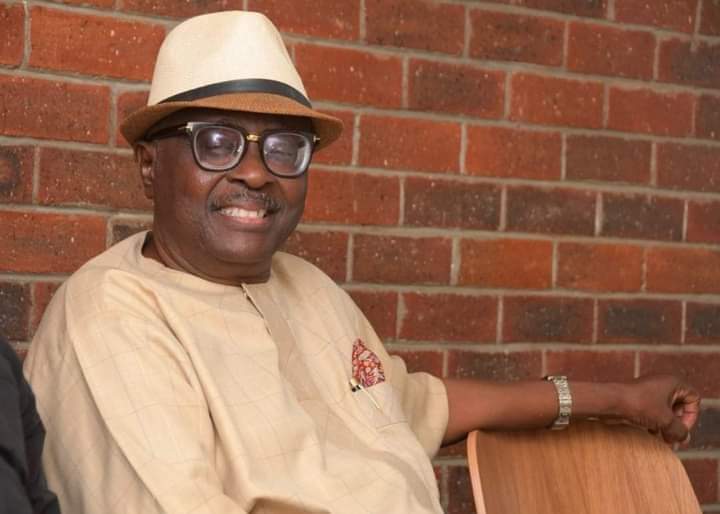 TRIBUTE TO MY LATE BOSS, ALHAJI KHALEEL OLUWATOYIN FAWEHINMI (1948-2020)
By Saheed Tunde Aminu (PA to the Late Chairman)
Death, no doubt is an inestimable end to this sinful world, it comes with a grief most especially when it comes to the loves one. Death is a road, we shall all pass through it; never rejoice in the death of anyone, we shall all give account of our deed on earth one day.
I am writing this tribute to my Late boss with heavy heart, I never bargain for this. When the news of his demise fizzled out, I thought maybe it was one of the April Fool joke but the more the calls on my phone from friends and acquaintances of the Muslim Welfare Board, it began to tell on me that my boss has finally kissed the dust.
Rather than picking calls, I was dumbfounded for hours, ruminating on my last engagement with him, our last conversation and many discussions strictly for both of us; December 12th, 2020 was indeed a Black Friday.
When Mr Governor appointed Late Alhaji Khaleel Oluwatoyin Fawehinmi as the Executive Chairman of Ondo State Muslim Welfare Board, Arakunrin knew his worth as a great achiever. Within the period he was at the Board before his demise, he made great difference far from the past occupiers of the office.
He was a dedicated and vibrant personality who became a bridge between the government and the Muslim Community in the state; a helping hand to break barriers in providing a voice and representation for the Muslim faithful.
This tribute is in honour of a great boss of many parts, who throughout his sojourn on earth in the various places he worked and position occupied, he has never be found wanting; he will never compromise his integrity for money because to him, everything in this life, is vanity upon vanity.
My working relationship with Late Fawehinmi began in 2017, ever since then, he treated me not as a Personal Assistant but as a son. He was a good man with good heart, a progressive minded person that seek the progress of others and never joke with anything that can promote Islam in Ondo State.
One unique quality that stood him out among his contemporary was his foresight and ability to think outside the box. He broke a lot of records and set new ones at the Board. In the history of the Board, he was the first chairman that will empowered the less privileged, widows, Orphans and handicapped; I mean real empowerment in the real sense.
While others have failed in building mosque inside the Government House, Late Khaleel Fawehinmi lobbied the governor and ensured that the first mosque was erected in the State House. Not satisfied with this feat, he ensured government allocated expansive land for the Muslim Community in the state for the building of Hajj Camp with a plan that will give room for hostels, mosques, offices among others.
His image and touches will not be forgotten for many years in the arena of religion, particularly as it concerns the technicality of pilgrimage. Throughout the period he served as the chairman of the Board, he ensured pilgrimage to the Holy Land is done with ease; no controversy on payment, adequate arrangement with Hajj Travel Agency, better living condition during their stay at Saudi Arabia and no record of casualty.
Alhaji Khaleel was not just the Seriki Adinni of Ondo State, he was a good human being and a great patriot who dedicated totally his life and times to the service to humanity, his community and the state as a whole.
With the manner the Governor described his personality as friend of 25 years and loss of the warmth of a true brother and supporter whose devotion and commitment to his personal and public aspiration was first class and total, that speaks volume of the loss that befell the state.
What sadden me the more is that Seriki's death, coming not too long after the demise of his industrous and religious wife, this no doubt bears a huge burden of grief on the immediate family.
Late Alhaji Khaleel Fawehinmi demonstrated a true definition of good leadership which I used to believe is an impracticable theory. My boss was a person who was willing to listen and never short of advice and opinions. Without considering my age, often times, he sought my advice and opinions whenever there was need to take important decision.
To the staff of the Board, Late Fawehinmi was a father figure, accommodating, vast, brilliant, peaceful, observant, inspiring, compassionate, responsible and a complete religious man.
The staff and Muslim Community felt comfortable and had a good relationship with him; he was a very honest man who believed in unity, service and the fear of God above the mundane and material things.
We may have our differences, which to me was orchestrated by people that despise the fatherly love being extended to me by my boss; despise this, I was able to make peace with him against all odd. He treated me like son and not as PA; he trusted my opinion and judgement, oh! What a great loss.
Your legacy will forever serve as an inspiration and beacon of hope to his fellow colleagues and Muslims Community in Ondo State.
Alhaji Khaleel Fawehinmi was a native of Ondo town, born in 1948 and died in the far away United States of America at the age of 72. A graduate of Howard University in the United States of America. He was a successful business, technocrat and politician of high repute.
He was the first Chairman from Ondo State to become Treasurer of Muslim Welfare Board in the South West; tens of award from reputable organisations as a sign of his commitment toward humanity as a philanthropist.
Adieu my boss, all Muslim Organisations will miss the vacuum left behind by your death. I, Saheed Tunde Aminu, your loyal and trustworthy Personal Assistant and family will forever miss you. I pray Almighty Allah forgives you of all your mistakes and trespasses and grant you Aljannah Fidau.(Amen).