RCCG Men's Leader, Dr. Alonge Olumiyiwa  Bags Role Model in Faith and Leadership  Olanrewaju Ayo Dr. Abel Alonge Olumiyiwa , an Assistant Pastor of
 RCCG Men's Leader, Dr. Alonge Olumiyiwa  Bags Role Model in Faith and Leadership 
Olanrewaju Ayo
Dr. Abel Alonge Olumiyiwa , an Assistant Pastor of the Redeemed Christian Church of God, who is the President of Redeemer Men's Fellowship, RCCG, Ondo Province 9 will on Sunday, 28th of August, 2022 bag the Role Model in Faith and Leadership.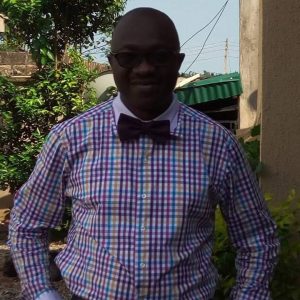 Dr. Olumuyiwa , who is a practicing Medical Consultant, Chief consultant Paediatrician with the Federal Medical Center (FMC), Owo, will be honored at the Chronicle Magazine's 9th Anniversary/ Annual Lecture and Award.
The Chronicle Award is a special category of Awards designed to celebrate and honour individuals of unaltered integrity and dignity; who have distinguished themselves in their chosen paths.
Dr. Olumuyiwa, who has served in Various capacity in the church and has over the years invested in the lives of other men under his watch. He has also impacted his community by frequently carrying out health outreaches ranging from free surgeries and other treatment care.
In the meantime, the theme of this year's Anniversary/Public Lecture is Insecurity: A Threat to Human Existence and Economic Development in Nigeria to be delivered by Mr. Eni Akinsola, the CPS to former Governor Olusegun Mimiko of which Chief Ifedayo Adedipe SAN is expected to be the Chairman.
The 9th in the series will be held at the Sunbeth Hotel, Sijuade, Akure, with Governor of Ondo State, Arakunrin Rotimi Akeredolu as Special Guest of Honour.
While Special Guests for the ceremony are Rt. Hon Victor Olabimtan, SUBEB Chairman, and Dr. Tolulola Bayode, the President and Founder of the biggest Orphanage homes in Africa.
Also, HRM Aladelusi Ogunlade, Deji of Akure, HRM Ademola Adebiyi Oyinbade, Oloba of Uso and HRM Rotimi Obamuwagun, the Olumoru of Imoru will be Royal Fathers of the Day.