PDP Rep Elect, FessyWest Sympathizes With Families of Idanre Politician Killed By Soldier The newly elected House of Representatives Member of the
PDP Rep Elect, FessyWest Sympathizes With Families of Idanre Politician Killed By Soldier
The newly elected House of Representatives Member of the Idanre/Ifedore Federal Constituency, Hon Festus Akingbaso has sympathized with the families of Mr Akinlabi Akinnaso Akinfolarin reportedly killed by the soldier deployed to maintain security at the Independent National Electoral Commission (INEC) Collation Centre, Owena/Ayetoro in Idanre town.
The deceased, a father of three was a member of the People Democratic party and ardent supporter of the MHR elect for the Idanre/Ifedore Federal Constituency.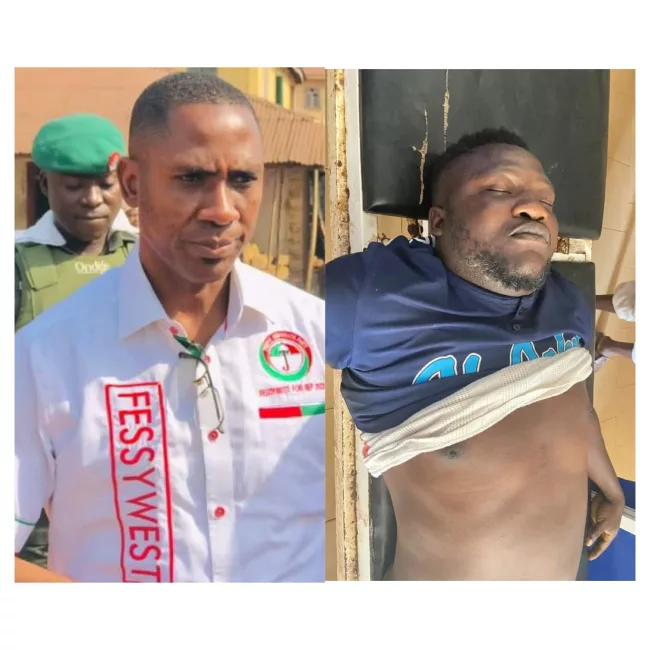 While condemning the gruesome murdered of the innocent son of the Idanre over what could not be said as the reason behind the action of the soldier, he noted that some people minds are completely overtaken by hatred and ill feeling for human life.
He sympathized with the wife, sisters and brothers the late Oluomo who he described as loyal brother and supporters who he will continue to remember for all his good deed..
Fessy West called on the security agencies to unravel those behind the killing, adding that his case should not be added as one of the casualty of the 2023 elections.
" This is not the case of election violence because election is over already; he was at the Collation Centre to witness the presentation of Certificate of Result to me. I was saddened that one security agent will shot at innocent man all in the name of politics".
FessyWest appealed to the family and people of Idanre to allow peace to reign, noting that the plan of the evil one is to cause crisis and division among the people with the demise of Oluomo".
Meanwhile, the family of the deceased is seeking for justice over the gruesome killing of their son by the Nigerian Army Personnel.