Oyo 2023: Why Akeem Agbaje Esq. is Better than the Rest By Olaseeni Oyesusi As the road to Oyo 2023 is gradually gathering momentum, it i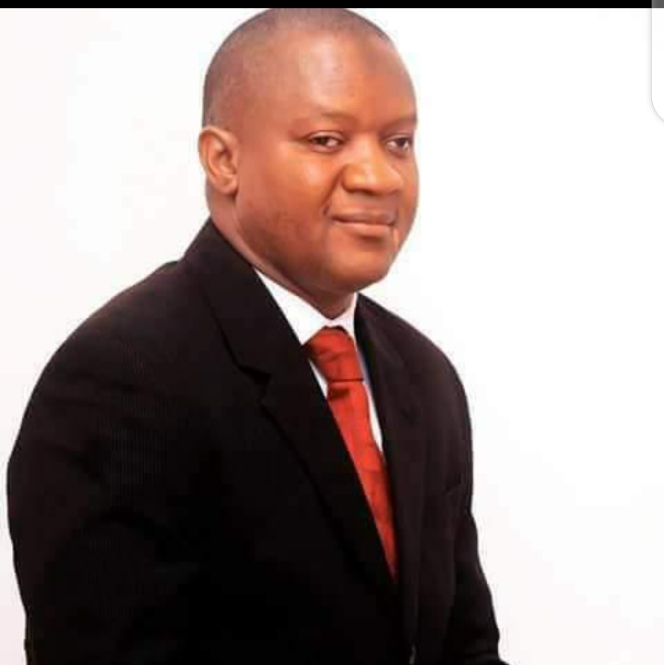 Oyo 2023: Why Akeem Agbaje Esq. is Better than the Rest
By Olaseeni Oyesusi
As the road to Oyo 2023 is gradually gathering momentum, it is important to let the electorates know that even though there may be scores of contestants, but that Akeem Agbaje is better, well positioned, tested and even trusted is an understatement.
We shall make you abreast with some things that you may not know about the incoming Governor of Oyo State.
Akeem Adedeji Agbaje is a complete gentleman. The young and ever vibrant Akeem was born on 1st April, 1968, into the noble family of Chief Salami Agbaje of Ayeye Compound, Ibadan, Oyo State. The family boasts of hundreds of people who have distinguished themselves in both private and public service. His parents, Alhaji Yekini Aderibigbe Agbaje SAN and Airat Adebukola Odeleye of blessed memory, also distinguished themselves.
Late Chief Salami Agbaje, his grandfather, was a renowned businessman, a notable community leader, a chieftain in the Ibadan Royal lineage, and one of the early Nigerian merchant class who devoted time and money to the socio-economic development of Ibadan land specifically and Nigeria in general, especially in the area of spreading Western Education. Chief Salami Agbaje was a man of many firsts. His children include Late Dr. Anthony Saka Agbaje, the first medical doctor of Ibadan origin, Late Chief Abdul Mojeed Folarin Agbaje, the first lawyer of Ibadan Origin; and Late Hon. Justice Abdul Ganiyu Agbaje JSC, the first Justice of the Supreme Court of Nigeria of Ibadan origin.
When one talks of Education, Akeem Agbaje is someone to reckon with.
He began his elementary education at the Alafia Nursery and Primary School, Mokola, Ibadan between 1972 and 1977. He left the School to complete his elementary education in 1979 at Ebenezer Nursery and Primary School, G.R.A., Benin City. He was in the famous Lagelu Grammar School, Ibadan between 1979 and 1984 for his secondary education.
After he bagged his General Certificate in Education (GCE) in 1984, he left for the Olivet Baptist High School, Oyo for his Higher School Certificate.
Right there in Secondary School, vibrant Akeem Agbaje displayed special skills in administration, resolution of disputes between his classmates, and generally ensured that there was cordiality in relationship between students, and also with teachers.
On account of his personable nature, his ability for fostering cordial relationship, and his integrity, young Agbaje was made one of the Social Prefects with main responsibility of leading the School's debate team. His passion for service and quality education made him sit for the Joint Admission and Matriculation Board examination in 1986. Meanwhile, he got admitted to the University of Ife (later renamed Obafemi Awolowo University, Ile-Ife) and graduated with LL.B. (Hons) in 1990.
He distinguished himself as a member of the Law Students Society and was always present at any of the Meetings of the Association, making incisive contributions. He was also a member of the pre-eminent Law Society in Ife [Prima Strata] and was the Count [President] of the Society between 1989 and 1990. Young Agbaje was responsible for increasing membership of the Association and also successfully hosted several programmes, including the National Inter Faculty Law Debates. Akeem Agbaje was at the Nigeria law School, Victoria Island, Lagos for his Barrister at Law programme and was called to the Nigerian Bar in 1991.
Upon completion, he was posted to Gujba Local Government Secretariat, Buni Yadi, Yobe State as one of the pioneer Youth Corps members between 1991 and 1992.
However, talking about his working experience,
Akeem Agbaje has practiced law for more than 29 years. After his NYSC programme, he joined the law firm of Agbaje, Agbaje & Co in 1992 as a junior Counsel. The firm of Agbaje and Agbaje & Co. was established in 1946 by Chief Abdul Mojeed Folarin Agbaje, who was later joined in the firm by his two younger siblings: Abdul Ganiyu Olatunji Agbaje who later became a Judge and rose to the pinnacle, retiring as a Justice of the Supreme Court of Nigeria, and Yekini Aderibigbe Agbaje who also rose to the pinnacle of the legal profession when he was appointed as a Senior Advocate of Nigeria in 1989. Akeem Agbaje is currently the Managing Partner of the firm. He is lead Counsel for complex commercial transactions, ADR proceedings, Land and Chieftaincy related disputes.
Akeem Agbaje has always been energized by the need for capacity development. He has been engaged to assist with training of key functionaries at all the 33 local governments of Oyo State in various areas of development.
He has facilitated the training of over 5,000 persons and he is personally acquainted and has traversed the length and breadth of each local government area in Oyo State. His hunger for knowledge and seeking solution to National and Local issues led to his participation in the research team on "External Reserve Composition for Debt Management" funded by Nairobi based African Economic Research Consortium (AERC) global research and capacity building organization.
Notwithstanding, Business and Entrepreneur wise, the incoming Governor,
Akeem has deep passion and understanding for providing solutions for the Nigerian infrastructure challenges, through legal practice and entrepreneurial engagements. He has provided legal advisory services to various infrastructural and agri-business projects. He has been part of several consortia and has further independently championed Independent Power Projects in Oyo, Kaduna, Ekiti and Lagos More so, he is passionate about service to the community and the less privileged in the society. He has provided free legal services to support people that are indigent and provided educational support for different levels of students since 1992 till date. In his career as a lawyer, an entrepreneur, and a member of service organisations, he has visited all the 33 Local Governments of Oyo State, at least 26 states in Nigeria, and several countries in 4 continents.
Akeem Agbaje is a committed member of the Nigeria Bar Association and was the Chairman of the Ibadan Bar, the first organized Bar Association in Nigeria, between 2016 and 2018. During his tenure and in conjunction with his colleagues, he hosted several ground-breaking programmes and impacted the professional lives of the nearly 1,000 strong members of the Ibadan Bar. His tenure witnessed extremely smooth and cordial relationship between the Bench and the Bar in Ibadan.
He is also the founder of the Ibadan Metropolitan Lions Club of the Lions Clubs. He rose to become the President of the Club and ensured the growth in membership from 20 to 35. Under his watch, the Club initiated projects valued at several Millions of Naira with direct impact on orphanages, schools, market women and individuals. He is currently a Melvin Jones (MJF) and the Nigerian Lions Charity Foundation fellow.
Akeem Agbaje is a committed Member of the Jericho Businessmen Club which was set up to facilitate the synergy of ideas between the private and public sector for the rapid growth and advancement of industry and commerce in Oyo State. He is also an Associate Member of the Oyo State Branch of the International Red Cross.
However, politically
Akeem Agbaje is a loyal and committed member of the APC in Ward 3, Ibadan North West Local Government. He firmly believe that once the Leadership issue is settled, Nigeria can attain greatness. As he would always say, with proper and focused direction and leadership, Nigeria would soon become a mid-level tier nation.
Accordingly, he consulted far and wide before pitching his tent with the All Progressive Congress [APC]. He believed the party has the best assemblage of characters to help Nigeria navigate her several socio-economic challenges and be poised for greatness. He was highly supportive of the representatives of the party for all national and local elections and contributed his time, relationships and financial wherewithal.
He sought to represent the party as its flag-bearer during the 2019 Governorship election. But, after the flag-bearer was chosen, he threw in all his ability to assist the party.
Furthermore, talking about his family life,
Akeem is married to Mrs. Kaothar Agbaje and he is a proud and loving father of 4 children. He is well travelled and has friendship throughout the length and breadth of Nigeria and around the world. He is also a sports loving individual.
Akeem Agbaje has a unique and unassuming personality. He was raised in an environment that reveres hard work, self-discipline, and dedication to the service of mankind. His lifestyle has been shaped by this noble background which instills the greatest attribute of the fear of God in him at all times, and which has remained the bedrock of all his professional and social life.