Ondo NCWS Tasks Women On Good Hygiene, Clean Environment The National Council of Women Societies (NCWS), Ondo State Chapter has tasked women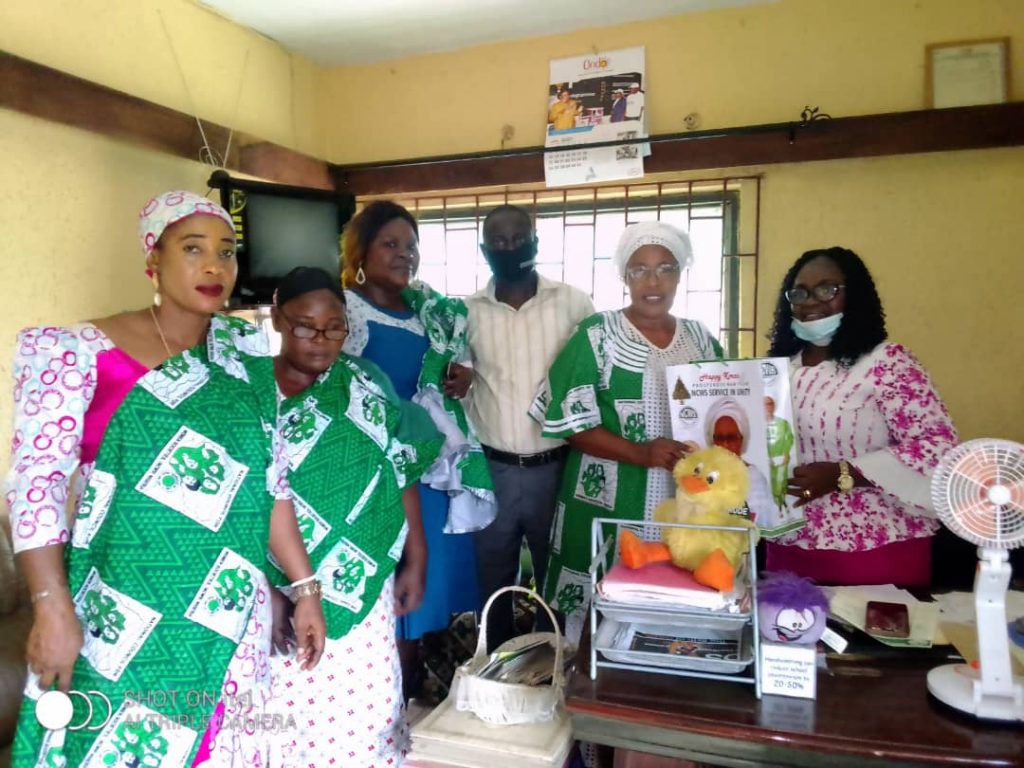 Ondo NCWS Tasks Women On Good Hygiene, Clean Environment
The National Council of Women Societies (NCWS), Ondo State Chapter has tasked women across the 18 Local Governments of the state to always maintain good hygiene and clean environment.
NCWS is an umbrella body of all women organisations led by mother of peace, Pastor Jumoke Aborode.
The State President of the organization, Pastor Aborode stated this during advocacy visit to Mrs Adeyemi, a director at the Ondo State Waste Management Board, Akure.
She said the call became necessary most especially at this period of Covid-19, adding that there is need for everybody to keep good and proper hygiene to prevent the spread of the virus.
" Clean environment bring good tidings and healthy living; health is wealth", she noted.
To ensure the state is free of environmental challenges, the body has inaugurated Environmental Sanitation Task Force to take care of the organization Secretariat and its environs.
She charged all women to keep a clean environment always, saying cleaningness bring good tidings and attract a lot of blessings.
"Let's join hands together to have a healthy environment, avoid dumping of waste in drainage and uncompleted building".
Pastor Aborode noted that the service of keeping a clean environment is compulsory for every household in Ondo state.
" It is unwholesome to live and keep unkept environment, it has a lot of negative impact on the public health. The significant of personal and community hygiene to safeguard human health is irrefutable".
The president stressed that unhygienic environment lead to diseases such as typhoid, cholera, malaria among others.
In her words, " poor sanitation in our environment and community requires urgent actions to stem the tide of diseases and bring about healthy citizenry".
She said defaulters of operation Clean Ondo State and its environs will be severely prosecuted.
"Every woman should be a great asset in social development and we must all endeavor to stand out in everything",she said.