Ondo first Lady flags off cervical cancer secondary prevention screening exercise The wife of Ondo State Governor Betty Anyanwu Akeredolu ha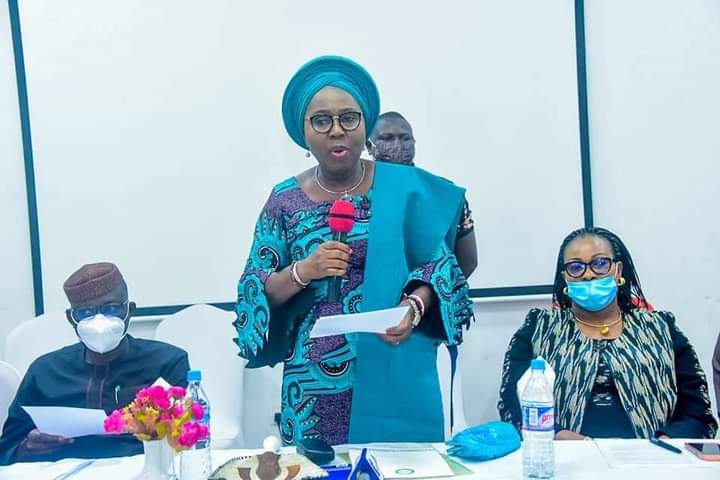 Ondo first Lady flags off cervical cancer secondary prevention screening exercise
The wife of Ondo State Governor Betty Anyanwu Akeredolu has flagged off the state's cervical cancer secondary prevention screening exercise in Akure, the State capital.
The programme which entails free Cervical Cancer screening for 5,000 women across the State, as a step towards eliminating the preventable Cervical Cancer among Ondo women.
In her speech, Arabinrin Betty Anyanwu Akeredolu said she has always dreamt of a day when breast and cervical cancer will no longer be a life-threatening disease in Nigeria and Africa at large, "today is a testament to the fact that this dream of mine will surely come to pass." she said.
Chief Betty Anyanwu-Akeredolu, made this known at the launching of free secondary prevention Programme for Cervical Cancer held at Bliss World Hotel, Ijapo, Akure, Ondo State Capital.
In her words, Chief Betty Anyanwu Akeredolu said "We have worked tirelessly to ensure no woman in Ondo State die of cervical cancer by ensuring access to periodic cervical cancer screening to promote early detection of the disease.
The ministry must continue this good work by working in unison with all relevant organization to ensure effective and efficient delivery of the cervical cancer screening and treatment."
Moreover, she charged the doctors and nurses that will be implementing the project at various health centers to give in their best, "You're taking up a special task of securing the future of mothers, sisters, wives and daughters who would have lost their lives to cervical cancer if this project wasn't implemented". She said
Earlier, a welcome address was delivered by the honourable commissioner for health, Dr Banji Awolowo Ajaka, who said, "Ondo State has been championing the fight against cancer and we are one of the leading states in Nigeria making great strides in the fight against this killer disease."
He added the 2022 world cancer day was a success through the support of the state government and cervical cancer is a preventable disease.
"We are now at the stage of flag off and training of health workers for program implementation and this will further strengthen our strategy in eliminating cervical cancer among our women in the State." He said.