ONDO ASSEMBLY CONFIRMS APPOINTMENT OF FOUR COMMISSION- NOMINEES The Ondo State House of Assembly has confirmed the appointment of four Commi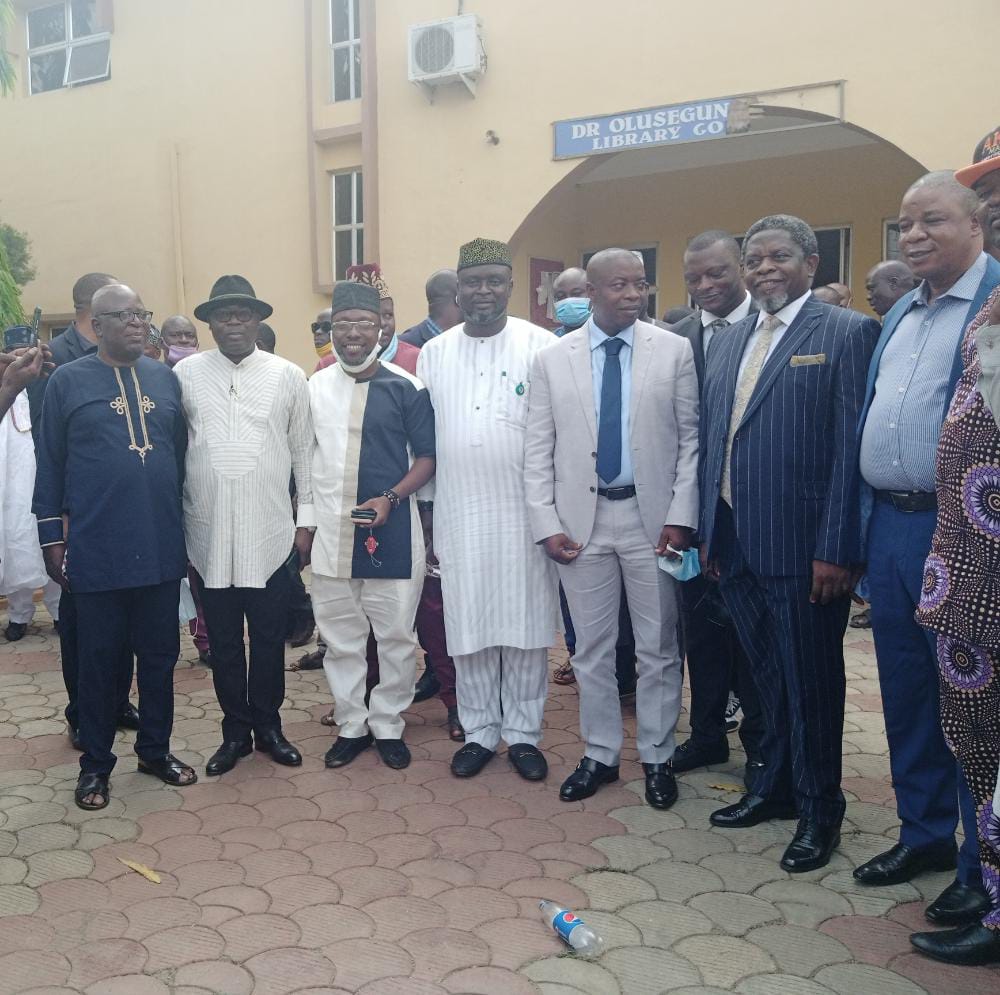 ONDO ASSEMBLY CONFIRMS APPOINTMENT OF FOUR COMMISSION- NOMINEES
The Ondo State House of Assembly has confirmed the appointment of four Commissioner-nominees sent by the Governor, Arakunrin Oluwarotimi Akeredolu for ratification and approval.
Governor Oluwarotimi Akeredolu had last week sent names of the four commission- nominees to the Ondo State House of Assembly for ratification and approval.
The commissioner-nominees are; Mr Wale Akinterinwa, former Commissioner for Finance; Mr Ojogo Kimikanboh Donald, former Commissioner for Information and Orientation; Sir Charles Titiloye, former Attorney General and Commissioner for Justice, and Aminu Raimi Olayiwola, former Special Adviser to the Governor on Land, Works and Infrastructure.
Consequently the house also confirm the appointment of Mr. Bayo Olafusi as a member of the Ondo State Judicial service .
Motion for consideration and adoption of the selection committee's report was moved by the Majority Leader, Hon Ogunmolasuyi Emmanuel and was seconded Hon Festus Adefiranye, a lawmaker representing Ile Oluji/Oke Igbo constituency.
The unanimous confirmation of the nominees by the lawmakers through House Resolution at plenary presided over by the Speaker, Hon Bamidele Oleyelogun followed the presentation of the report of the committee by the Deputy Speaker, RT Hon Samuel Aderoboye.
On his part, Speaker, Rt Hon Bamidele Oleyelogun noted that the confirmation became imperative in order to fast-track the instrumentality of governance.
The commissioners nominee Hon Donald Ogogo who spoke on behalf of others, appreciated Mr Governor and the Ondo State House of Assembly and promised their contribution to good governance.
Also the speaker, Rt Hon Bamidele Oleyeloogun while congratulating the Governor, Arakunrin Oluwarotimi Akeredolu and His Deputy Lucky Orimisan Ayedatiwa as the new elected Governor and Deputy Governor of Ondo State assured the people of Ondo State at large to give in their best for the progress of the state.
ln another development, a Bill for a Law to establish the Ondo State Drugs and Health Commodities Management Agency and other matters connected therewith scape through first and second reading and was committed to House Committee on Health for proper scrutining.