ONDO 2024: WHY WALE AKINTERIWA IS WELL POSITIONED By Olaseeni Oyesusi As the race to Alagbaka Government House in 2024 begins to gather momentu
ONDO 2024: WHY WALE AKINTERIWA IS WELL POSITIONED
By Olaseeni Oyesusi
As the race to Alagbaka Government House in 2024 begins to gather momentum, it is important to take a look at the likely Aspirants to the top seat from the ruling All Progressive Congress.
Even though we have more than 15 Aspirants jostling directly or indirectly to be the first citizen of the Sunshine State, the fact is, some of them are out there to sell themselves to the public for their next political journey which may likely be for a lower political office. This write-up is expected to profile few of the contestants.
Of course, apart from ability and capacity, it is a known fact that the Local Government of origin of some of the prospective aspirants will be a great factor that will determine the next Governor of the State. Even though it is unconstitutional, but It is no more news that the southern senatorial district of the State may likely produce the next Alagbaka Government House occupier.
Meanwhile, one of the top contender is the incumbent Deputy Governor, His Excellency Lucky Orimisan Ayedatiwa. The fact that Ayedatiwa is loyal to his boss may not guarantee his endorsement as it is not common for outgoing Governors to hand over to their Deputies. They always prefer one of the members of the executive council especially lower in hierarchy to the Deputy Governor. Another factor is the fact that the last Deputy Governor was from Ese Odo, the same Federal Constituency where he came from. That Aketi would endorse Ayedatiwa is still very far from being true.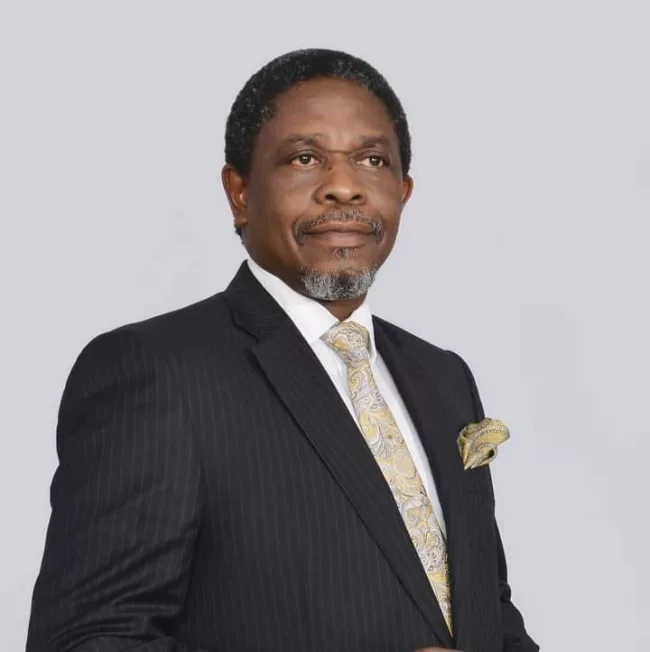 Aiyedatiwa was born on the 12th day of January, 1965 .He attended Saint Peter's UNA (now FAC) Primary School, Obe Nla/Obe Adun in Ilaje LGA of Ondo State from 1970 to 1976, and Ikosi High School, Ketu, Lagos, in 1982 where he had his Primary and Secondary Education respectively. In 1986, Aiyedatiwa proceeded to Lagos State College of Education (now Adeniran Ogunsanya College of Education), Ijanikin, Lagos where he obtained Nigeria Certificate in Education (NCE) in Economics and Government, and qualified as professional Teacher.
However, after a period as a classroom teacher and subsequent diversification into business, Aiyedatiwa furthered his education at the University of Ibadan for Advanced Diploma in Business Administration and graduated with distinction in 2001. He is an alumnus of Lagos Business School.
He is indeed a successful business man. He is the MD/CEO of Blue Wall Group of Companies established in 1996.
Lucky Aiyedatiwa was appointed by President Muhammadu Buhari as Federal Commissioner to represent Ondo State on the Board of Niger Delta Development Commission (NDDC), between 2018 and 2019.
Meanwhile, it is worthy of note that Chief Olusola Oke SAN was a Governorship candidate in Ondo State in the 2012 gubernatorial election.
Chief Olusola Alexander Oke was born on 7th April, 1956 in Ilowo, a coastal town in Ilaje Local Government Area of Ondo State.
In October 1981, he was admitted to the Ondo State School of Arts and Science, Ikare where he was, when the prestigious University of Ife (now Obafemi Awolowo University) offered him admission in 1982 to study law. He bagged a degree in Law from the renowned Great Ife in 1986 from where he proceeded to the Nigerian Law School and was called to the Nigerian bar in 1987.
He joined Olufemi Lanlehin and Co., a law firm in Ikeja, Lagos in 1987 from there, he moved to Okitipupa to establish Olusola Oke and Associates on the 14th of July, 1988.
He was elected a member, Federal House of Representatives representing Ilaje/Ese-odo Federal Constituency in 1992. By year 2000, he was appointed into the pioneer board of the Niger Delta Development Commission, NDDC.
Olusola Oke SAN was a Governorship candidate in Ondo State in the 2012 gubernatorial election. In the televised debate before the election, Olusola Oke was adjudged winner by a vast majority of the viewers.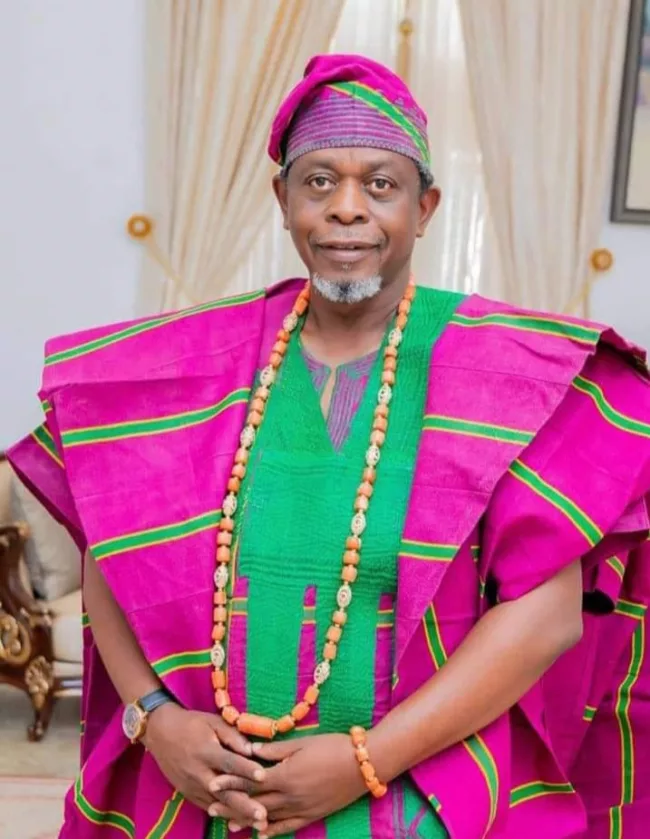 Chief Olusola Oke contested the Ondo State Governorship election which took place in November 2016. He also contested the APC 2021 Governorship Primary election where he lost to the incumbent Governor of Ondo State, Arakunrin Rotimi Akeredolu. He subsequently pitched his tent with the Governor after the Party reconciliation with other contestants and eventually worked for the victory of the Governor. It may be difficult and early to say that Chief Olusola Oke will not be the next Governor even though he came from the same Local Government with the imcubent Deputy Governor, Lucky Ayedatiwa.
Nevertheless, Princess Oladunni Odu, the first Secretary to the Government of Ondo State, without being immodest has what it takes to be the Governor of the State but the axis she came from has produced late Governor Olusegun Agagu. Of course, this may not have any constitutional effect depending on how the current SSG plays her card. Oladunni Odu is very loyal to the Governor and straightforward in whatever she does. The soft spoken SSG has been in politics for decades and has used all her various offices to develop the people. As commissioner for education and women affairs respectively during the military era, she performed excellently well and as SUBEB Chairman on different occasions she was always at the beck and call.
Meanwhile, having broken the jinx of first female Secretary to the State Government, to brake another jinx of the first female Governor of the State may not be impossible.
Another prospective Aspirant is Ondo South Senator elect, Bar Jimoh Ibrahim.
The name is no longer strange in Nigeria especially whenever election is mentioned. He has been aspiring for political offices under the platform of different political parties since the advent of the third republic and just had his first win.
JI as fondly called has never occupied any political office in the past but always makes himself loud whenever election comes calling. He has a unique way of catching attention by virtue of fleet of cars and so on.
Araba has made his millions as far back as his youth service years.
However, the fact that he came from the same Local Government with the late Governor Olusegun Agagu will be one of the great internal factors that may likely work against him.
Another fact is that he has just been given an opportunity by the electorate to serve in capacity of a Senator, to now begin to consult the people on the need to support him for the post of number one citizen of the state will look avaricious.
At the same time, one can't forget in a hurry his unruly behavior meted on Bar Eyitayo Jegede SAN during the 2017 Governorship election in the State where he presented himself as the duly candidate of the PDP until the court ruled against him few days before the election.
Meanwhile, Bar. D. I. Kekemeke was born on July 2nd, 1963 in Agadagba-Obon in Ese-Odo Local Government Area of Ondo State, Nigeria.
Kekemeke bagged a Bachelor of Laws degree from the Obafemi Awolowo University, Ile-Ife in 1988 and was called to the Nigerian Bar in 1989. He bagged a Master of Laws degree from the same Obafemi Awolowo University in 2006.
Kekemeke, has held many offices in Ondo State; namely Attorney-General and Commissioner for Justice, 2003 and 2005, Commissioner for Works, Lands, Housing and Transport between 2005 and 2007 and Secretary to State Government between 2007 and 2009.
Hon. Kekemeke is currently the Vice Chairman of the All Progressives Congress, Southwest, Nigeria. DI contested the primary of the last election in the State with the current Governor of the State even with a very beautiful blueprint. His campaign followers, the Lekeleke family and strategies were superb. Even though there is rumour from different quarters that he has been penciled down for ministerial position courtesy his strategic support for the president elect, Asiwaju Bola Tinubu during and after the presidential primary election of the APC. On this note, it is not impossible for him to be the next Governor of the State.
Another contender is Hon (Barrister) Morayo Lebi, a Lawyer from Akotogbo Community in Irele Council Area of Ondo State.
He attended Igbobi College, Yaba and University of Lagos, where he bagged his LL. B degree in Law and then went to Nigeria Law School, Lagos, where he obtained B L in postgraduate degree in Law and he was subsequently called to Nigeria Bar.
He has a reputable Law firm in Lagos, The Principal Partner Morayo Lebi & Co. He was the Ondo South Senatorial candidate for All Progressives Congress (APC) in 2015 general election but lost. He still remains a brilliant politician that would go places.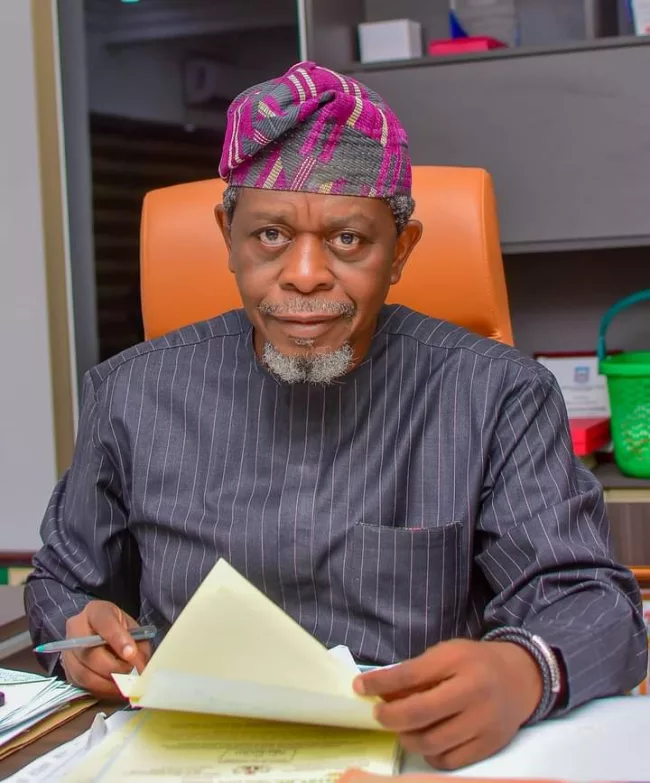 However, one man that stands out in terms of competence, capacity, political exposure, readiness and availability, Local Government of origin, political and personal relationship with the Governor, is the current Commissioner for Finance in the State, Hon Olumuyiwa Adewale Akinteriwa.
Born in Lagos on the 12th of December 1962 to Late Mr. Moses Akinterinwa and Mrs Agnes Akinterinwa.
He attended University of Ife, Ile – Ife (now Obafemi Awolowo University) where he obtained BSc (Hons) in Accountancy in 1986.
From 1988 to 1991, he did his National Youth Service with the United Bank for Africa (UBA) Plc and worked with Afro Continental Nigeria Limited as an Accountant.
Between 1999 and 2002, he worked with Lagos State Development and Property Corporation (LSDPC) as the Special Assistant on Finance, Investment and Strategy to the Managing Director.
From 2003 to 2009, he was the Executive Vice Chairman of Gideon Trust Investment Limited and also seats on the Board of Gideon Trust Micro Finance Bank Limited, and also Non-Executive Director of Emergent Power Energy Development Company Limited.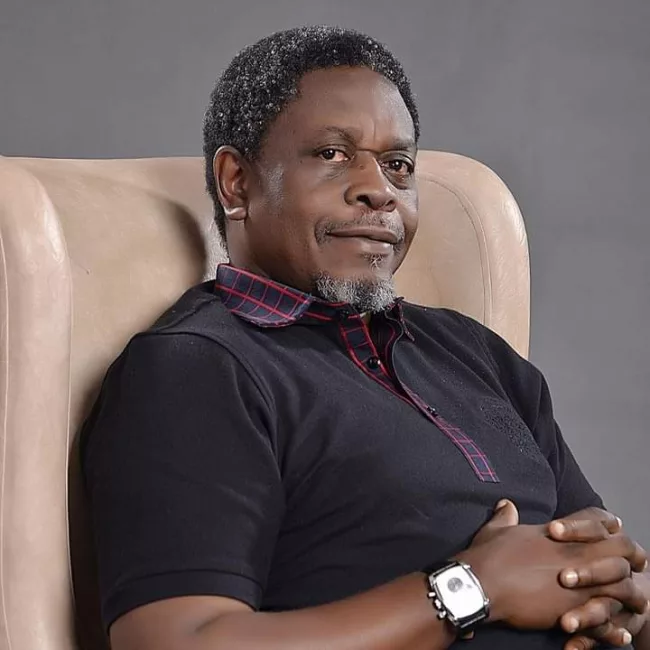 Akinteriwa was re-appointed into the Ondo State Cabinet as the Commissioner for Finance in 2017, a position he holds till date. As it was during his first stint as the Finance Commissioner, he has been adjudged to be a prudent financial manager, who in the face of stringent financial position of the State has ensured that the present administration has been meeting all her financial obligations as and when due. One of his landmark achievements while in office presently is the restructuring of the State Development Bond to ease some funds for the State.
Wale is a member of the Institute of Chartered Accountants of Nigeria, and also an Associate of the Chartered Institute of Taxation of Nigeria.
Wale was once the House of Representative candidate for Ile-Oluji/Okeigbo/Odigbo Federal Constituency under the Alliance for Democracy in 2003. He was also a governorship aspirant in 2012 on the platform of Action Congress of Nigeria.
He is a farmer and a great sports lover. He likes football and golf with passion and always proud to say so. He also likes reading, listening to music, and engaging in community development activities and discussion.
Wale Akinteriwa, a three times Commissioner in Ondo State reflects on his tenure successes in reforming the Ministry of Finance, reducing corruption, and excesses in government spending. He details the process to reform the finance ministry especially the Board of Internally Generated Revenue which is now known as Internal Revenue Service. A lot has also been done to reduce the financial mismanagement within the public sector. The payroll-system reforms of the government through the finance ministry has removed hundreds of ghost workers from the system. On the Governor's instruction, Akinteriwa also details the steps he took in removing endemic corruption in the public sector, which included eliminating cash payments to the government.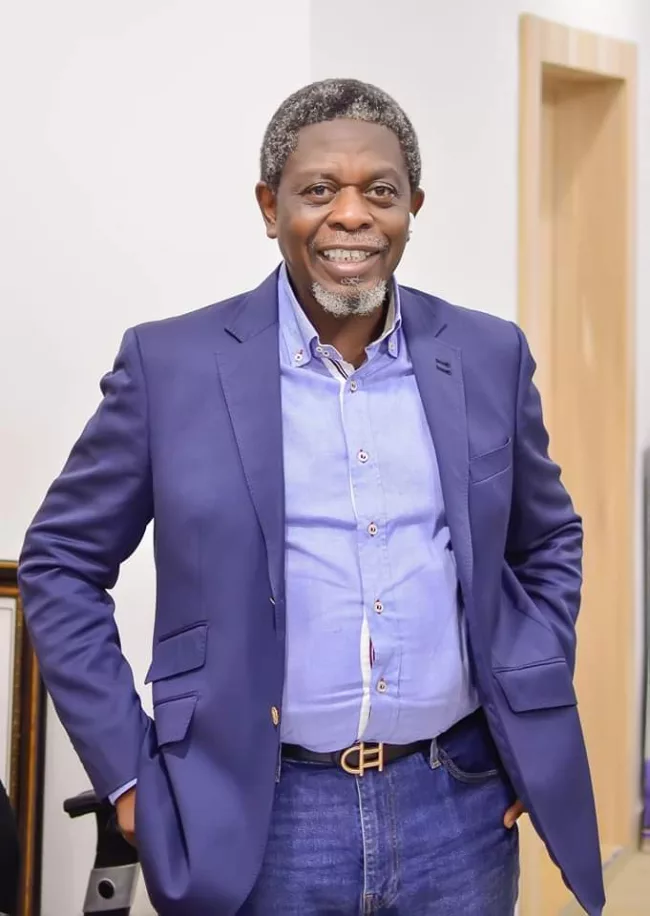 More also, Hon Wale Akinteriwa has been consistently consistent as far as scrupulosity is concerned. No wonder some say he is too principled but not possessive. One area that has been obviously revamped is the area of Internally Generated Revenue. Before the advent of Aketi led government, there was nothing to write home about the IGR of the State. However, under his watch as the commissioner for finance and a classy financial strategist, the IGR from about 750 million to around 2,5 billion became the talk of the town. He has been able to work closely with the Chairman of ODIRS and set a unique template to drive the revenue generation of the State with relative consideration of the tax payers.
It would be recalled that the nomination of Hon Akinteriwa as commissioner was not negotiable during the administration of Dr. Olusegun Mimiko before he voluntarily resigned his appointment based on personal conviction. This to some people was unprecedented for someone to deliberately resigned as a commissioner, not just a commissioner but finance commissioner. He was able to do this because he has second address. He doesn't rely on what comes through the government to make ends meet. He has been a very successful businessman early enough.
Also, coming from a prominent Akinteriwa dynasty of Ileoluji is another added advantage anytime any day.
Notwithstanding, for the second and third time, his nomination as commissioner in the current administration weren't negotiable and disputable. This is a testimony of his diligence and acceptability even by his people.
Moreover, the fact that Wale Akinteriwa came from Ileoluji axis makes him well positioned as the area has neither produced a Governor nor Deputy. Even though Ileoluji community has always paraded very loyal and faithful party people to their political parties at different occasions, yet, they have always been straightforward. We have seen other towns from the southern senatorial district producing either the Governor or the Deputy but definitely not from Ileoluji axis.
For instance, His Excellency Afolabi Iyantan of blessed memory was Deputy to the late Governor Adebayo Adefarati from Irele while Olusegun Agagu also of blessed memory was Governor from Okitipupa. His Excellencies Agboola Ajayi and Lucky Ayedatiwa respectively are from Ese Odo and Ilaje Local Government respectively.
Owing to these facts, to say that it is the turn of Odigbo/ Ileoluji to produce the next number one citizen of the State of which Akinteriwa represents is an understatement.
Nevertheless, it is apparent that Wale Akinteriwa is successful in his private business alongside his political career. He is an employer of labour with a number of productive workers on his payroll.
More also, either directly or indirectly, economic power is very important factor to consider in determining the flag bearer of any political party. Money just have to be spent. The Ondo State commissioner for finance has the wherewithal to float his campaign activities without waiting for the party, some group of people or the Governor. He is also a loyal party man to the core as he has never been involved in any anti- party activities or anything against the government or his principal.
Meanwhile, research also has it that the Ileoluji born politician is a silent giver and philantropist. He doesn't make noise while rendering either financial and other assistance to those that need it .Giving to the destitute has been his incessant activities. He is a great achiever but never lousy.
Another very important factor is his age. He is still very young and agile for the task ahead. He is not one of those on and off politicians in the State. He has served Aketis government and even the one he had served earlier without blemish or controversial record. No wonder he is glued to Governor Akeredolu in all ramifications. Yes, he is highly principled and reserved, but testimonies from whoever had had one or more encounters with him shows that he is down to earth.
Having said all these, it is important to let the party knows that having a competent, agile and trusted man as flag bearer has already solved fifty percent of the electioneering problems. Akinteriwa will definitely continue where Aketi would stop. He is part of the system, he understands the nitty gritty of governance and will definitely write his name in gold.