Celebrates 18th Anniversary with Thanksgiving The General Overseer of Jesus Prayers Ministry Church of God International, Prophet Temitope Oluwa
Celebrates 18th Anniversary with Thanksgiving
The General Overseer of Jesus Prayers Ministry Church of God International, Prophet Temitope Oluwaseun Adeseemo (JP) has declared that God is ready to turn things around in His own way in Nigeria even as leaders have failed to do the needful. He said people are suffering and the leaders have failed to do anything about it but rather adding to the problems.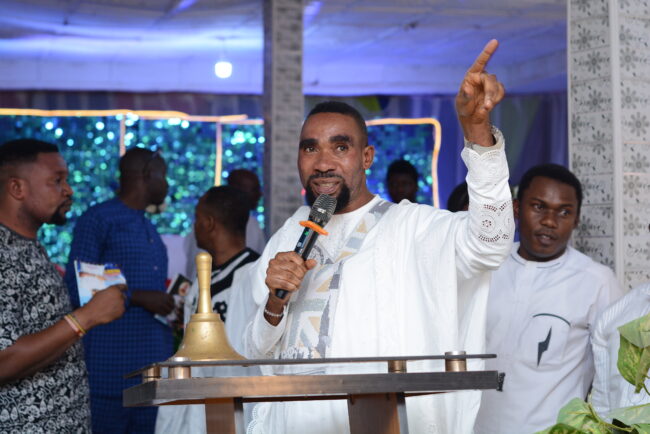 This was made known during the 18th Anniversary of the ministry. The General Overseer equally made his endless joy known while speaking to the Chronicle Crew during the 18th Anniversary of the church held at the headquarters of the church, Ikere Ekiti recently.
Over the high cost of living and insecurities in the country currently, where people found it very difficult to eat even once in a day, where incessant kidnapping is the order of the day, he said God himself is set to fight for the masses. He likened what Nigerians are going through to what the Israelites went through in the hands of the Egyptians in the Bible where the narrative changed when the Israelites prayed fervently.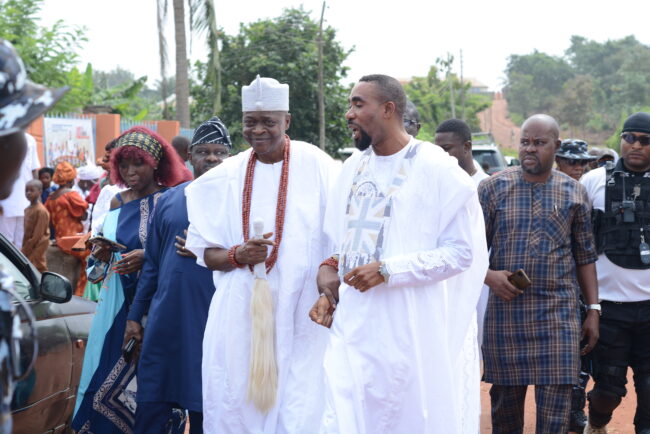 " God wants us to know that He is our only God in everything we are doing and what we Nigerians are going through is like what the Israelites passed through in Egypt and when they prayed and cried to God, He heard their prayers and delivered them. I want us to know that it is Only God we can run to in this testing time, we should pray, believe and hope on God and he will definitely hear our cry and deliver us".
Concerning the 18th Anniversary of the church, He said ever since he was born, he has never been so excited like the day. He said he has been able to know how marvelous God Almighty is through what He has done during the Anniversary.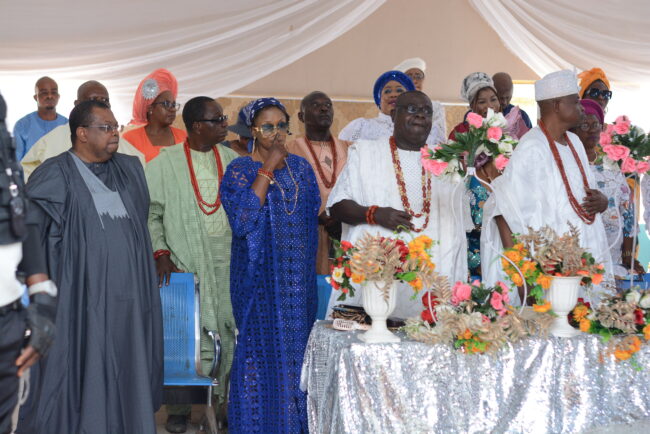 " I am so excited today, since the day I was born, today marks a different day, a day I will never forget because it is indeed a marvelous day. Today makes me realize how marvelous our God is because you get to experience Lord's mighty work by moving closer to him. I got to see and know God in a different dimension today, I am so happy", the Prophet said.
When asked what he is still hoping on God to do before the 20th Anniversary of the ministry, Prophet Adeseemo quickly said his candid prayer is for God to give him a camp ground like other powerful men of God.
" My prayer to God is for him to give me a camp ground like that of Taiwo Ojo, he is my friend and I pray that God will give me a camp ground like his where people from all over the world will meet and praise God through me".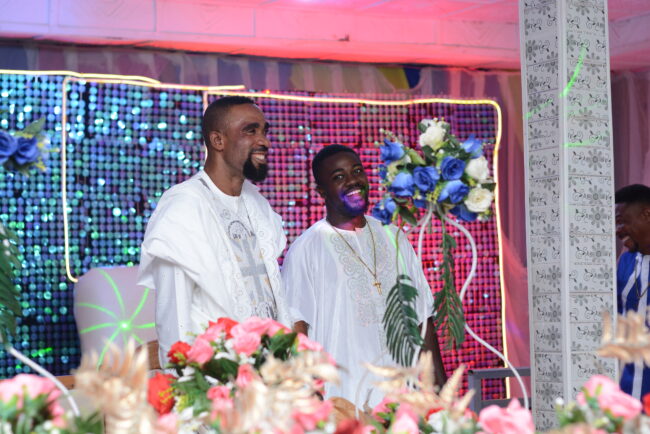 Meanwhile, His Royal Majesty Oba (Dr.) Francis Adefarakanmi Agbede Ilufemiloye (Ogidi 111) has described Prophet Temitope Adeseemo as a Prophet that one needs to reckon with at all times. He said there are different self aclaimed prophets around looking for what to eat, but the General Overseer of Jesus Prayers Ministry Church of God International, Prophet Temitope Adeseemo is peculiar.
" He is a prophet that one needs to reckon with, he is a true man of God. A prophet that people need to recognize and rally round him because God is using him, and I will continue to pray for him that God will continue to bless him with more wisdom and understanding to continue to multiply his folds".
" I have had series of personal encounters with him, and we pray together often. He is a man of vision and a true man of God".
On his 18th Anniversary, he prayed for infinite mercies for him.
"My royal word for him is that God in his infinite mercy will continue to guide and protect him and give him more wisdom to be able to do the best for himself and this country".
In the same vein, Chief Kola Obasupo from Abuja described Prophet Temitope as a friend to one of his Pastors, Pastor Bankole Oni, he said even though they met in Abuja through his Pastor, ever since, he has become his personal Pastor that prays for him with powerful prophecies that come to pass almost immediately.
"All his prophecies usually come to pass and I don't joke with him. I was invited and as tight as my schedule is, I still come around because I just have to be here and here I am today".
He described Prophet Temidayo as someone that those that are within his reach don't really value. He said he came all the way from Abuja of which some of his friends actually wanted to come down with him.
" People around here may not value him, but we that travelled all the way from Abuja know his worth, even some of my friends wanted to come with me but because of some unforeseen incidents they could not make it, just to show you how much we value him".
" To me he is truly a man of God and I want people to give him that respect", he said.
Similarly, an Oyo State Politician, Mogaji Joseph Olasunkanmi Tegbe described Prophet Temitope as a friend and his man of God, having known him for about 18 years.
" I've known him for about 18years, he is a true man of God and a very committed one and since we knew each other he has been progressing and I believe he is going places".
On the 18th anniversary of his church, Mogaji Tegbe has promised to give the church a Bus for smooth evangelism.
" I have told him, I'm giving him a Bus to commemorate with him and we're waiting for his 20th anniversary by the special grace of God".
Meanwhile, the Osun State Commandant of NSCDC, Mr. Agboola A. Sunday, has joined other well wishers to celebrate with the General Overseer on his 18th Anniversary. Even though he came around with his Royal Father, HRM Adefarakanmi Agbede to rejoice with him, from what he has been hearing about him, he believes he is a true prophet.
"I am just here for the first time, in the company of our royal father Oba Agbede and I really enjoy the service and people commented so much on his performance and his ability to deliver anybody that is tied to devil. It is a good thing and I congratulate and wish him more power, more success and more development as far as his ministry is concerned".
The theme of the 18th Anniversary was Uncommon Mercy. Other guests at the event were Royal Fathers from Ondo and Ekiti States, Pastors, Prophets and Propheteses, Captains of industries, gospel musicians like Ajogbajesun amongst others.