IJERO-EKITI AGOG AS TAMPAN GLOBAL STORMS THE FINAL BURIAL OUTING OF CHIEF (MRS) FADEKEMI OLOGBESE's MOTHER. In a grand display of solidarity
IJERO-EKITI AGOG AS TAMPAN GLOBAL STORMS THE FINAL BURIAL OUTING OF CHIEF (MRS) FADEKEMI OLOGBESE's MOTHER.
In a grand display of solidarity and support, members of the Theatre Arts and Motion Pictures Practitioners Association of Nigeria (TAMPAN) stormed the final burial outing of Chief Mrs Fadekemi Ologbese's mother, late Madam Olaponmile Eyinfun in Ijero-Ekiti. The event, which took place on Saturday, was a fitting tribute to the late matriarch and a testament to the unity and strength of the TAMPAN Global community.
Chief Mrs Fadekemi Ologbese, a prominent member of TAMPAN Ondo State and Deputy Governor of the association, lost her mother some years ago, and the association wasted no time in mobilizing its members to pay their last respects. The burial outing was a momentous occasion, marked by heartfelt eulogies, cultural performances, and a display of TAMPAN Global's commitment to supporting its members in times of grief.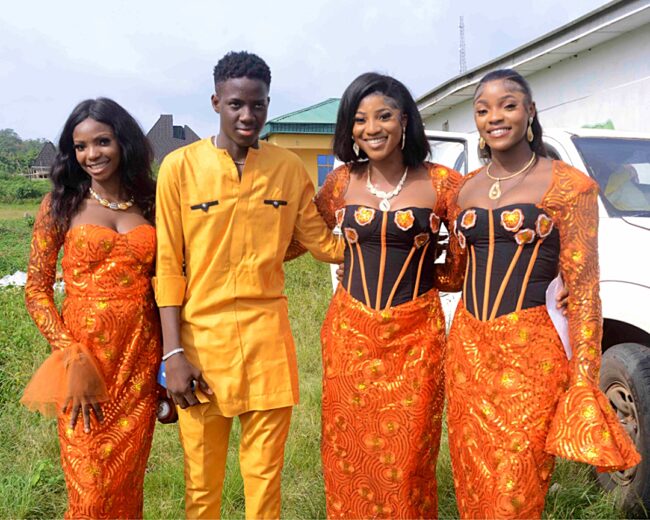 The event kicked off with an Artiste Night on Friday evening with captivating performances from talented artists like Actor Samba, Baba Godi, and Okin(Oke Olayinka). Not only that, the Akure South Tampan Cultural troup led by Bobola and Toyin Akinmoladun threw the audience into a frenzy moment as they displayed their artistic talents. At the Artiste Night, TAMPAN Global President, Otunba Bolaji Amusan Mr.Latin, represented by Otunba Ayoola Ayobami, the General Secretary led other National officers, Ondo State Tampan Governor Bashorun Aderemi Kamala, CWC, and SEC and Ekiti State officers to the venue.
In his speech, the Global President, Otunba Amusan expressed his heartfelt good wishes to Chief Mrs Ologbese for the successful burial of his late mother. Mr.Latin jokingly says to Fadekemi"Ooobi, you have joined our league" However, Otunba Abayomi in his humble capacity rejoiced with Mrs Fadekemi for paying her last respects to her late mother.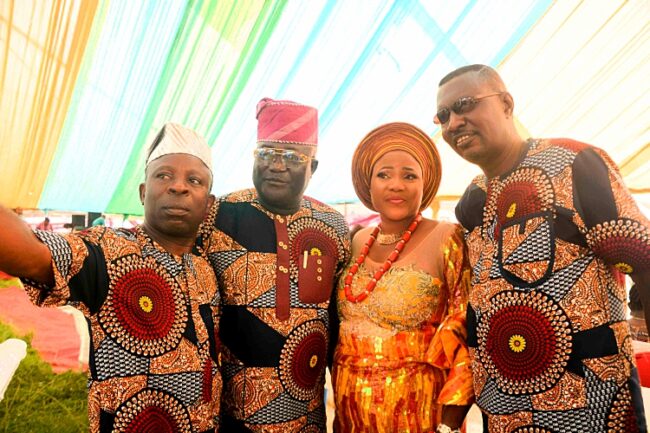 Bashorun Aderemi Kamala in his address appreciates Ondo State TAMPAN members especially Akure South SEC for ensuring that the burial outing was a befitting tribute to the late matriarch. He was elated that the association provided financial and moral support to Chief Mrs Ologbese and her family, in the little way they can. Kamala praised the solidarity within the TAMPAN Global community. He commended the members for their unwavering support and urged them to continue standing by one another in times of joy and sorrow.
The event was attended by several dignitaries including government officials, Traditional rulers politicians, and numerous members of the entertainment industry. Their presence further highlighted the significance of Chief Mrs Ologbese's mother and the respect she commanded within her community.
Speaking with journalists, Chief Mrs Fadekemi Ologbese who is the eldest child of the diseased, described her mother as a caring and loving woman who took pleasure in helping others. The seasoned Thespian expressed her gratitude to TAMPAN Global and all those who supported her during the burial outing. She thanked the association for its unwavering support and pledged to continue working towards the growth and development of the Nigerian entertainment industry.
The TAMPAN Global community, known for its strong bond and commitment to its members, once again demonstrated its resilience and unity in the face of adversity. The final burial outing of the Late Madam Olaponmile Eyinfun will be remembered as a poignant moment that showcased the power of solidarity and the importance of coming together to support one another in times of need.