Gov. Akeredolu's Return Ignites Renewed Hope - Ogundare Comr. Oluwaseyi Gabriel Ogundare, a prominent figure in Owo/Ose political landscape, warm
Gov. Akeredolu's Return Ignites Renewed Hope – Ogundare
Comr. Oluwaseyi Gabriel Ogundare, a prominent figure in Owo/Ose political landscape, warmly welcomes Ondo State Governor, Arakunrin Oluwarotimi Akeredolu, SAN, CON, back to Nigeria following his recovery.
In a heartfelt message to the governor, Ogundare expresses gratitude to God for the safe return of the state's leader, highlighting this recovery as a testament to divine care for both Governor Akeredolu and the people of Ondo State.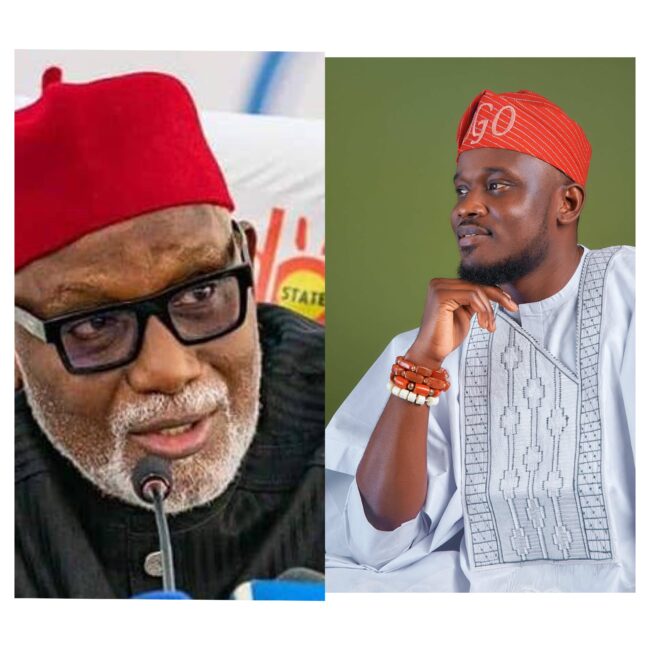 "The Governor's return rekindles hopes and optimism for a brighter future in Ondo State, as its residents eagerly anticipate positive changes under his leadership.
With Governor Akeredolu resuming his responsibilities, Ondo State anticipates a renewed era of progress, development, and prosperity, guided by his unwavering commitment to public service.
His remarkable recovery reflects his resilience and dedication to the welfare of the people he serves," Ogundare concludes.