ENCOMIUM AS FORMER REPS CANDIDATE JOINS APC Comr. Oluwaseyi Gabriel Ogundare, a Former House of Reps Candidate in Owo/Ose Federal Constituency, un
ENCOMIUM AS FORMER REPS CANDIDATE JOINS APC
Comr. Oluwaseyi Gabriel Ogundare, a Former House of Reps Candidate in Owo/Ose Federal Constituency, under the aegis of the Social Democratic Party (SDP), has defected to the All Progressives Congress (APC) alongside his teeming supporters.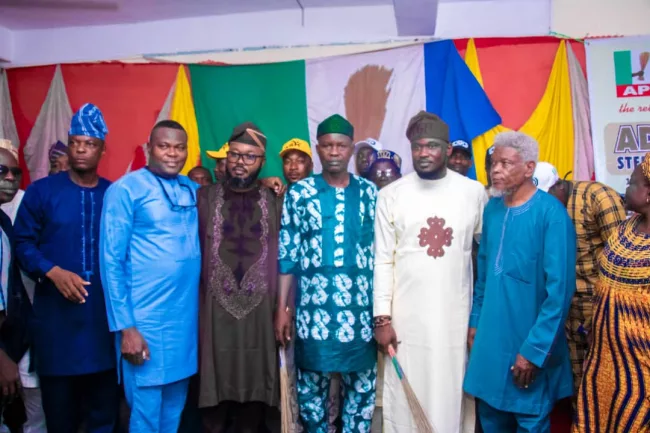 The event took place at the APC state party secretariat in Akure today, where he was welcomed by the State Chairman, Hon. Ade Adetimehin and other party excos and leaders, and had in attendance party faithful, and OGO support groups.
Speaking at the epoch event, the Imoru-born politician, thanked his ever-supportive political allies, and members of the Owo/Ose constituency.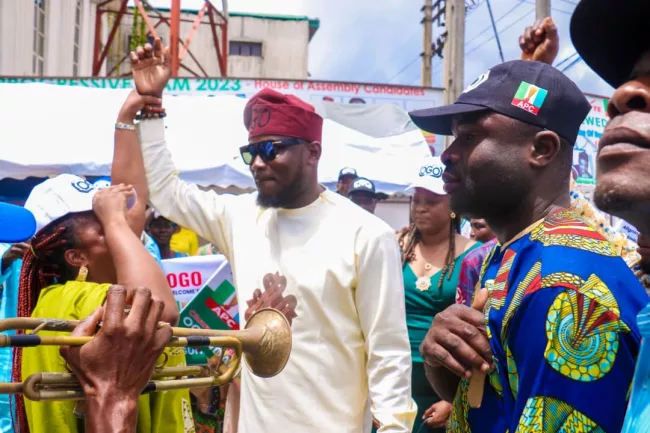 "As I embark on this new chapter, I invite all my supporters, political allies, and my political groups to join me on this new political path as we will foster dialogue, unity, and progress within the All Progressive Congress, because together, we can achieve a tangible progress." He said.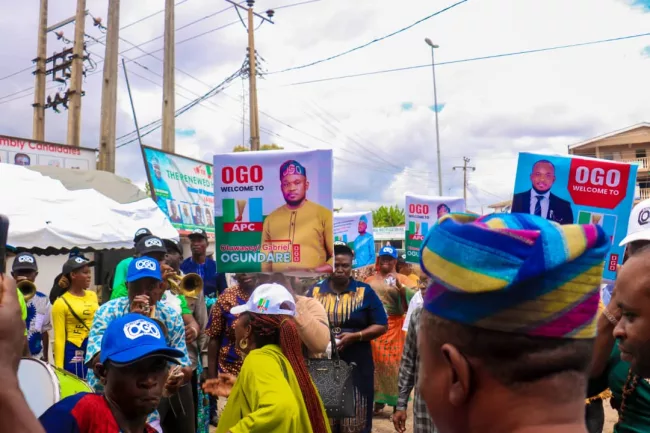 While calling on his supporters to embrace his new political family, Ogundare appreciated the APC leadership for providing a platform where peace, justice and equity are prioritized and promised to always uphold his political ideology.
"I have consistently advocated for the development and betterment of my constituents and the welfare of my people. I will continue to uphold my exemplary leadership, integrity, and dedication to the service of the people and also abide by the principles of the All Progressive Congress (APC) that offers the most effective platform for implementing the progressive policies needed to drive the country forward." He said.
Welcoming Ogundare and his teeming supporters into the party, Adetimehin said: "Today is joyful day. This borders on enriching our party. Some leaders who want to join us today are good personalities.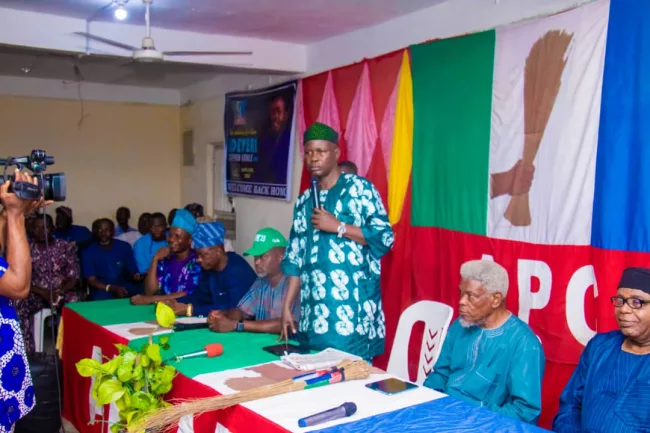 "We are giving you a level playing field.
We demand outright loyalty. We want you to contribute to the unity of our party, because we believe in the supremacy of the party.