Encomium and Jubilation As Former MHR, Adeogun Empowers Constituents What is common around this part of the world is for Politicians to woo the el
Encomium and Jubilation As Former MHR, Adeogun Empowers Constituents
What is common around this part of the world is for Politicians to woo the electorate with cash gifts and material things while vying for elective positions or while occupying same. It is uncommon to see politicians that have left offices still using every opportunity including their personal resources to empower the same electorate that refused to give them a return ticket.
However, it is unprecedented to see the immediate past Member of the House of Representatives that represented Akoko South East and South West, Hon Ade Adeogun dolling out Motorcycles and Buses to his constituents.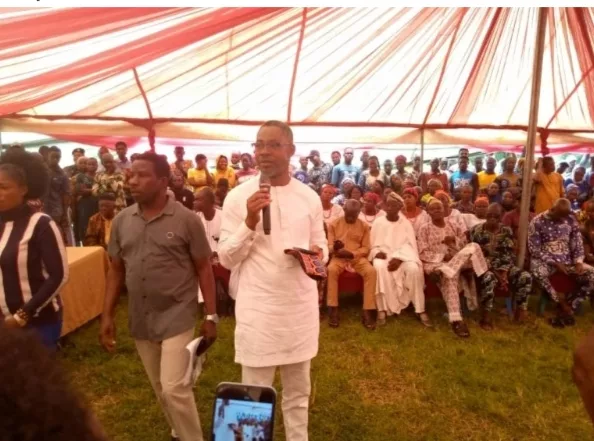 The people of Akoko South East and Akoko South West will not forget in a hurry what happened on Monday, 26th of June as there kind-hearted former house of representative member, Hon. Ade Adeogun distributed Motorcycles and buses to many deserving members of the constituency.
26 motorcycles were given to people who were selected from each of the 26 wards in the Akoko South West and Akoko South East, while seven buses were distributed to seven different cooperative societies in the constituency.
Meanwhile, in his address, Adeogun said the empowerment was taking place because of the love he has for his people, even though his tenure as House of Representatives member was over.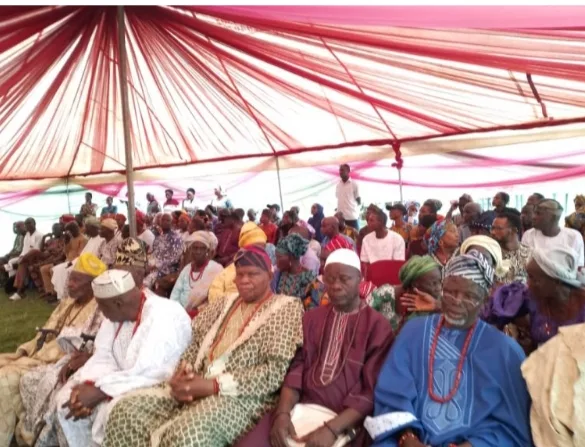 In his words," service has no tenure, I was already serving the people, renovating schools, providing water, renovating faulty bore holes for communities and other projects before I got elected. Being elected was just a phase in my service career, we have to continue to serve".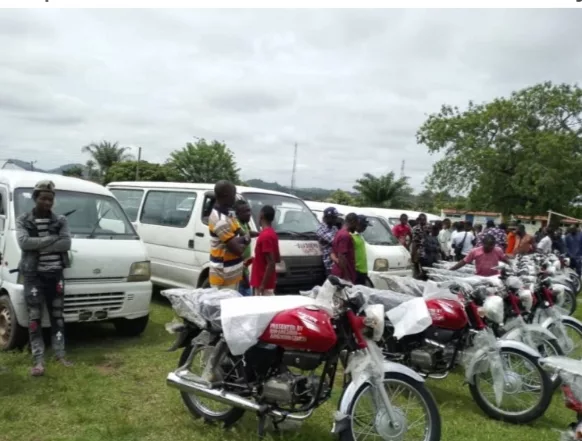 He added that his service to his people was not dependent on his tenure as house of representative member, but will always continue to give helping hands to his constituents.
Also speaking, the chief of staff to Hon Adeogun, elder Femi Agbede described the former lawmaker as a kind-hearted person who was ready to give at all times, and has his people in mind.
Elder Agbede added that Hon Ade Adeogun facilitated the empowerment through the Nigeria Institute of Transport Technology (NITT) in Zaria.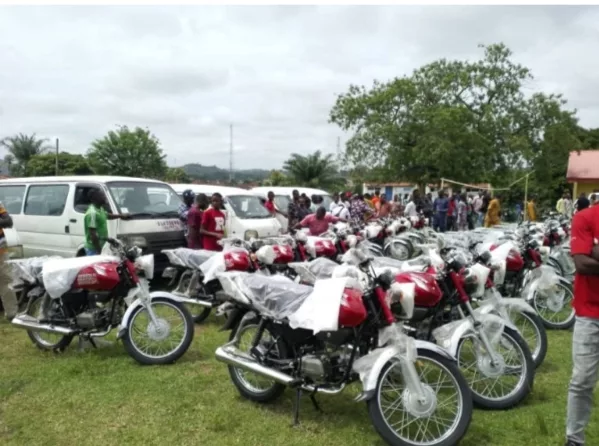 In an interview with one of the beneficiaries, Oyewole Oluwafemi Victor described Hon Adeogun as a kind-hearted man who has the love of his people in mind, he appreciated him for the empowerment and prayed that God will continue to elevate him.
The event had in attendance Party Chieftains in the constituency, representative of NITT, traditional rulers from different communities and beneficiaries of the empowerment as well as residents of the various communities in the constituency.